5 Films (And A TV Show)… A series where we recommend films referenced, inspired, influenced or generally like a certain Woody Allen film, from his first to his latest. All picks are subjective – let the arguments begin!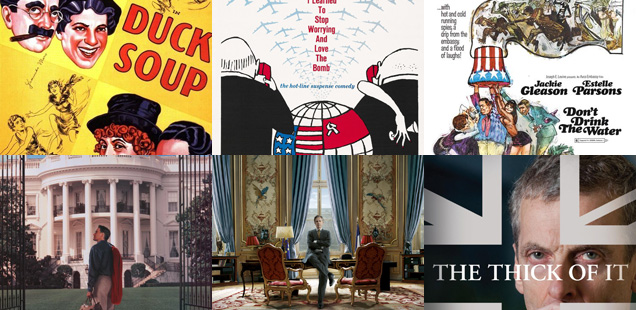 Don't Drink The Water is one of Woody Allen's least known, and least seen films. Produced for television in 1994 with his usual film crew, it's an adaptation of his own 1966 play. Its late 60s roots certainly show in the cold war humour. It's a farcical 60s romp with a political edge – made for TV in the mid 90s.
Our picks for films to go with it are political comedies, with fish out of water heroes, making the most out of the bizarre world of international relations.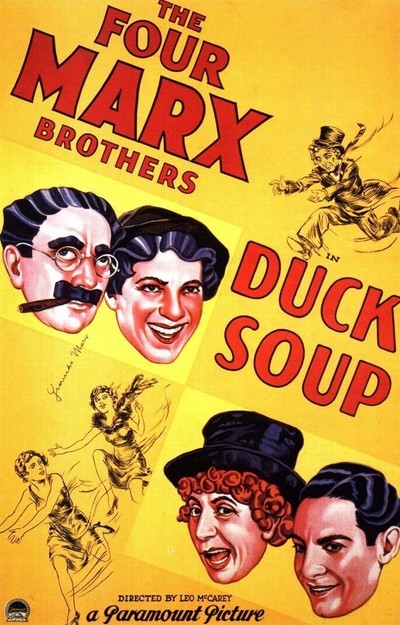 Duck Soup (1933)
d. Leo McCarey
Widely considered the best Marx Brothers film, Groucho leads the gang to the fictional Freedonia, where madness, and some of the greatest comedic set pieces in cinema, will follow.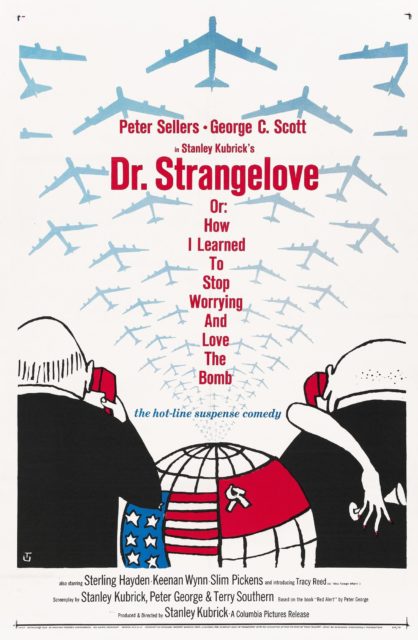 Dr Strangelove (1964)
d. Stanley Kubrick
Stanley Kubrick mastered so many genres, and comedy was just another. Matching his talents with a troubled Peter Sellers, Kubrick created a still relevant look at man's own tendency for killing himself. Hilarious.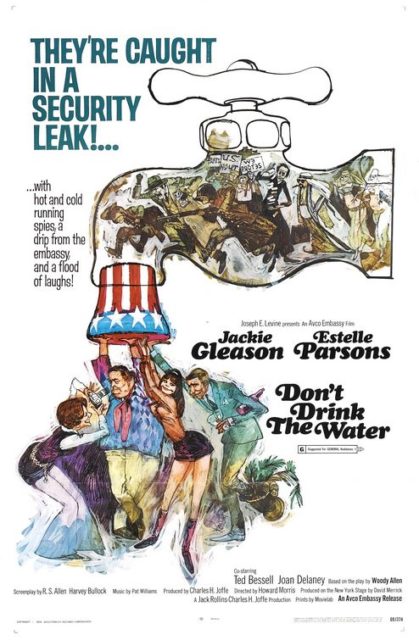 Don't Drink The Water (1969)
d. Howard Morris
Allen had no involvement in the first adaptation of his screenplay. Allen hated it, but it played up the 60s silliness and worth watching as a timepiece. Jackie Gleason was closer to the original vision of Walter.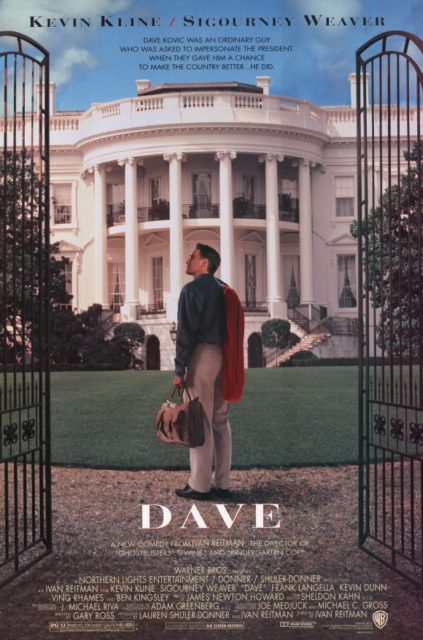 Dave (1993)
d. Ivan Reitman
This time the fish out of water is a man in his own country. Somewhat saccarine with a soppy ending, Reitman and Kevin Kline do take a good stab at American politics, creating a hugely successful crowd pleaser.
A couple of the cast have appeared in Allen films – Sigourney Weaver (Annie Hall) and Kevin Dunn (Vicky Cristina Barcelona).
The French Minister (aka Quai d'Orsay, 2013)
d. Bertrand Tavernier
A big hearted farce set in the world of modern European politics. A young speechwriter is in over his head in this comedy based on a French comic strip. Very little gets done, and that seems to be the way the world goes.
The Thick Of It (2005-2012)
A bone dry, jet black look at British politics, the wonderful swearing and insults became part of the lexicon immediately. Created by Armando Iannucci, spin offs Veep and In The Loop (2009) are also essential viewing.
Let us know your picks for Don't Drink The Water and if you agree with our picks. We are also looking for picks for Mighty Aphrodite, which is the next film we will cover. Let us know in the comments below or on Facebook or Twitter. Check out the full list of 5 Films (And A TV Show).