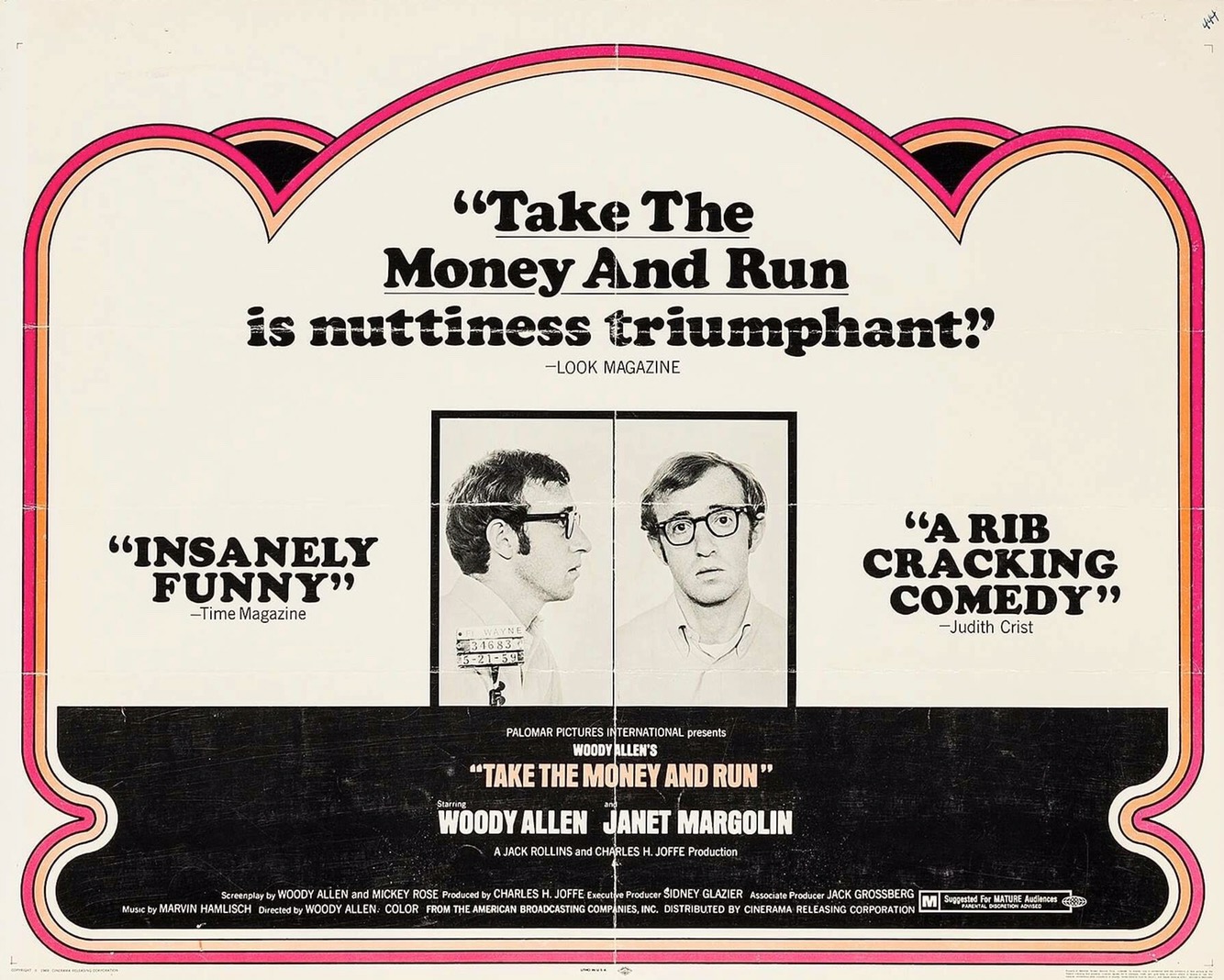 Woody Allen's first film, Take The Money And Run, is coming soon to blu-ray. The release was announced by American distributor Kino Lorber, on their Facebook. No exact release date was revealed.
It is the first time that this film will be available on Blu-Ray. The rights for this film has always been set apart from a majority of Allen's films, being part of a one film deal with the long defunct Palomar Pictures.
It follows releases by Arrow Academy in the UK, who covered Allen, next 19 films in great blu-ray box sets. In the US, Twilight Time released most of those films in the US as limited editions.
Take The Money And Run was written, directed and starred Woody Allen. He plays Virgil Starkwell, a hapless crook, whose adventures is really a showcase for Allen's jokes. The film, released in 1969, also stars Janet Margolin.
It seems unlikely there will be any supplemental material, something Allen doesn't normally allow. But previous DVD editions have been poorly packaged. If there is any improvements on screen resolution or sound quality, it will be a big step up. We will keep you informed on more details of the reissue.
(Thanks to Sandy for the tip)