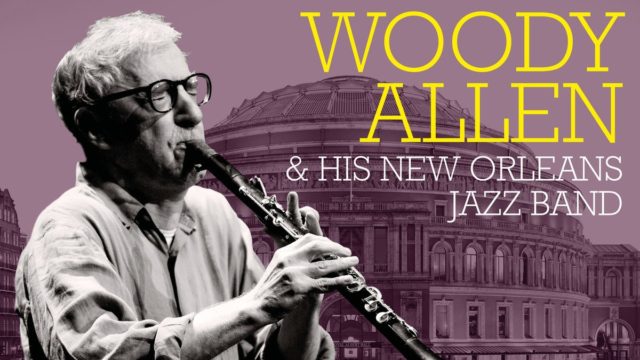 Hot on the heels of the announcement that Woody Allen and his New Orleans Jazz Band will be playing in Spain, another date has been announced for London. It is at none other than the prestigious Royal Albert Hall.
Allen and band play on 2nd July. It's several days before Spain and we are hearing that there will be more European dates to come.
It is not the first time Allen has played that legendary venue. The band played there in 1996, captured in the documentary Wild Man Blues. That doc also captured a tour of Europe. Allen and the band last played London in 2004, and the Royal Albert Hall can be seen in his 2006 film Scoop.
We will be keeping an eye on more dates!