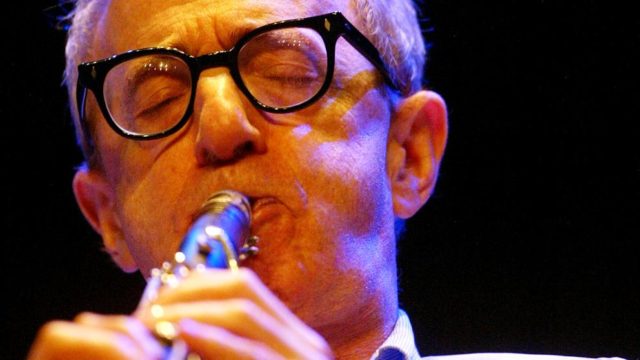 It has been extremely and unusually quiet on the film news front. As we pass into May, we finally have some news about Allen's year. He is playing a jazz show in Spain.
Allen and the Eddy Davis New Orleans Jazz Band, his usual band, will travel to Spain to play the Cap Roig Festival in Girona, on 8th July. La Vanguardia has more details (in Spanish). More information about the festival at the official Cap Roig website. It has one of the most eclectic line ups we've ever seen. But hey, stay a night earlier and catch our favourite band, Wilco.
Now. Traditionally, Allen has booked Jazz shows outside of his New York residency that coincides with his filming schedule. This was true for San Francisco (Blue Jasmine, 2013), Southern France (Magic In The Moonlight, 2014) and Los Angeles (Café Society, 2016). It would be easy to speculate that Allen is working on something in Spain in the summer (you know, like a 2018 film).
On the other hand, it's festival and Spain loves Allen, so it might just be a lucrative deal. And Allen has usually shoots films in summer, but early July is very much on the Allen side.
More details will emerge, including hopefully more news about other projects this year, and his upcoming film Wonder Wheel.
If you're in New York, you can catch Allen and the band most Mondays at the Carlyle Cafe.