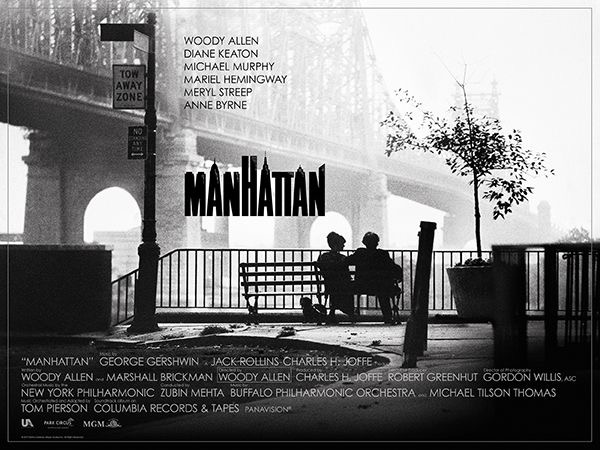 Woody Allen's classic 1979 film Manhattan is back in cinemas (in the UK at least, and select US cities), in a new ultra hi-def 4K print, right now. The new version no doubt shows off the gorgeous black and white cinematography by Gordon Willis. The new print has led to a number of fresh reviews.
Peter Bradshaw of the Guardian loved it.
Nothing has changed in how compelling and addictively watchable this film is.
Mark Kermode, one of our favourite film critics, has reviewed on video (in black and white).
The Independent has a wonderful article (despite the headline) that looks at Manhattan, then taking a nice sober take on Allen's career since.
This was the film where Allen's serious themes and comic expression achieved perfect balance. His performance is understated and wise.
BFI posted a vintage 1979 Sight And Sound review:
From time to time framing long shots, such as that which catches Mary and Isaac seated at night beside a glimmering 59th Street Bridge, set an almost magical seal on the proceedings.
Cinecola also reviewed the film.
Not online is new positive reviews from Time Out and Total Film.
Find the list of cinemas here.
The re-release also opens in Italy on 15th May.