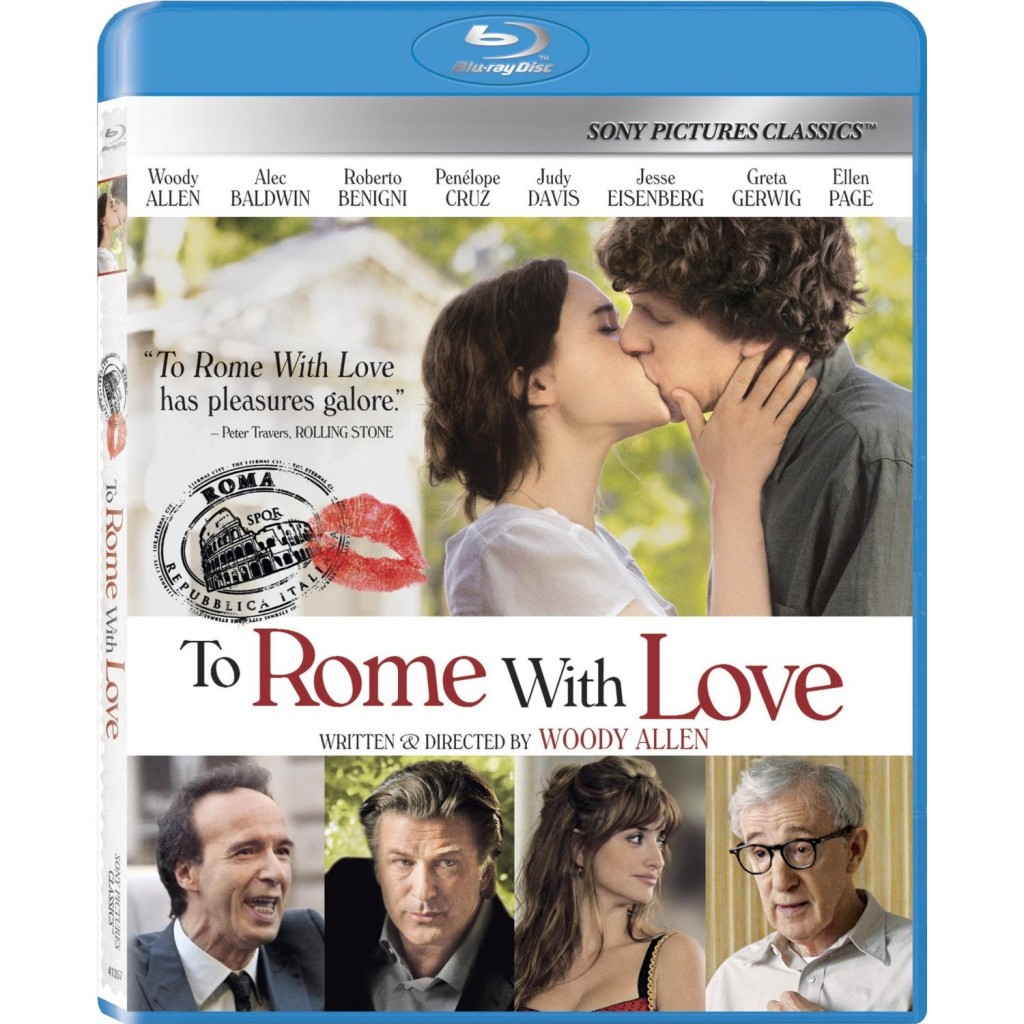 Following on from the European release dates, Cinemablend have the scoop on the US To Rome With Love DVD and Blu-Ray release. It will also be the first time – ever – any significant special features will be included with a Woody Allen home release.
The US release for 'To Rome With Love' will be January 15th. Amazon US has set up pre-order links.
Blu-Ray (Amazon US)
DVD (Amazon US)
As well as the new film, the DVD and Blu-Ray will include the featurette 'Con Amore: A Passion for Rome'. From the press release:
A first time glimpse into the secretive world of Woody Allen's filmmaking process featuring exclusive cast and crew interviews with Alec Baldwin, Penélope Cruz and Greta Gerwig.
It marks the first ever featurette, or real special feature, on a Woody Allen disc. He is notoriously against special features, as they take away from the film. Perhaps he is softening in his later years, and dare we hope for more in the coming years.
You can check out what we thought of 'To Rome With Love' in our review. The full press release can be found here.
15th January 2013 is also the day Sleeper and Hannah And Her Sisters will be released on Blu-Ray.