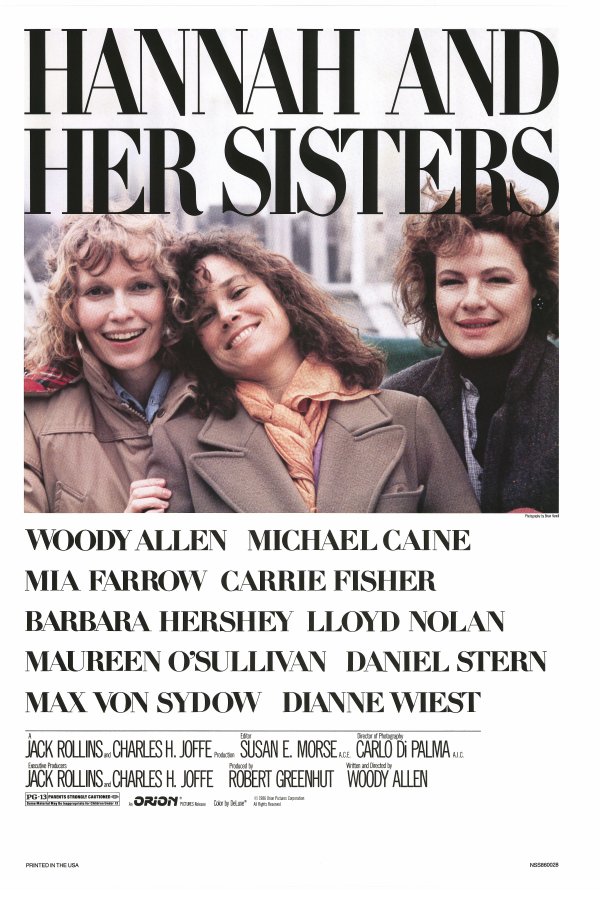 Sleeper and Hannah & Her Sisters are the latest Woody Allen films to be announced for release on Blu Ray. The US release date is January 15th, with other territories to follow. Both titles are available to pre-order on Amazon right now.
Woody Allen's film deals have been very scattered, jumping from studio to studio. Hence the availability of Allen in Blu-Ray is scattered at best. To date, all films since Match Point are available, as well as, randomly, Hollywood Ending and Everyone Says I Love You.
Last year, United Artists/MGM reissued Annie Hall and Manhattan on Blu-Ray. That studio is also behind the latest releases. Traditionally, Allen's films are light on special features – we are expecting these two to be the same.
'Hannah & Her Sisters' is considered one of Woody Allen's very best films. It is one of the very few films in history to win both Best Supporting Actor and Actress at the Academy Awards for Michael Caine and Dianne Wiest. 'Sleeper' is one of Woody Allen's early, farcical films, and is loved as one of the great sci-fi comedies.
Purchase these films on Amazon
Sleeper Blu Ray
Hannah & Her Sisters
We will update this post with covers and more info when we get it.