News Bits! Our round up of Woody Allen bits from around the web. This is the 100th edition! Holy crap. We've been doing this a long time!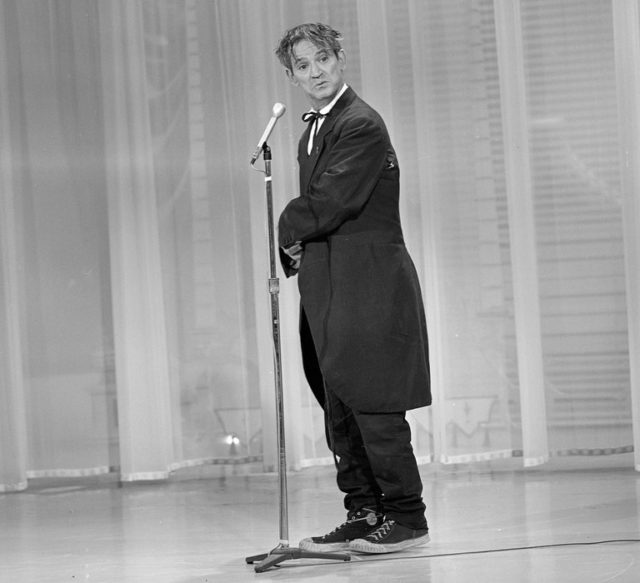 Irwin Corey has passed away. The world's oldest comedian, and commonly known as "the world's foremost authority" since the late 40s, and a hugely loved stand-up. He dabbled in film in later years, and it included a role in Allen's 2001 film The Curse Of the Jade Scorpion.
Allen was a big fan of Corey, as was a generation of comedians. A young Allen would apparently use Corey's material. The Curse Of the Jade Scorpion isn't one of Allen's most loved films, but Corey was pretty cool in his couple of scenes.
An obit in the New York Times.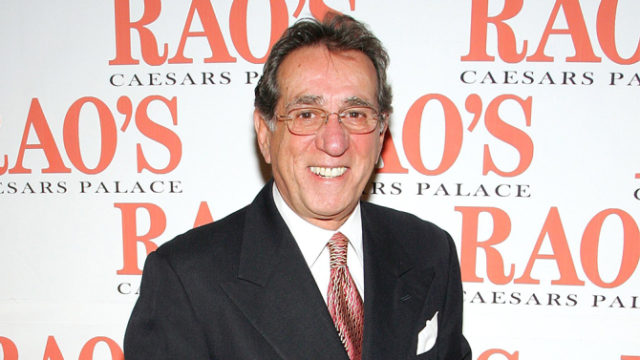 Frank Pellegrino has passed away. Pellegrino was a restauranteur, running the famous Rao's in New York. But he also moonlighted in a few film roles, including two for Allen – Manhattan Murder Mystery and Celebrity. Pellegrino's Aunt was the inspiration for Mia Farrow's character in Broadway Danny Rose.
He also appeared in the Sopranos, Goodfellas and more. You can read an obit at the New York Times.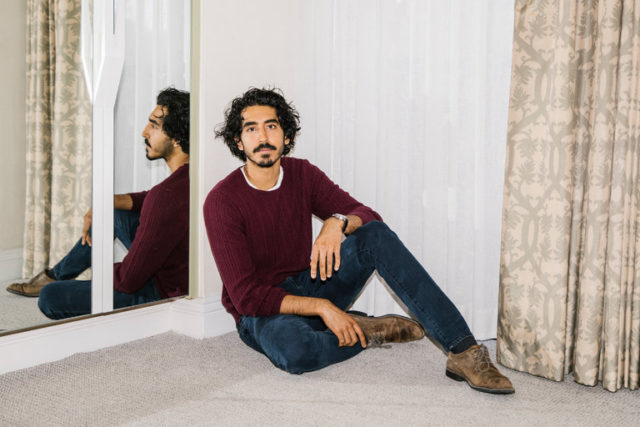 Dev Patel has had a great year with his film Lion. We always like what he does. In a new feature with the New York Times, he compared himself to Woody Allen….in the gym.
I enjoy going to the gym. It calms me down, and makes me feel a lot better. But as my trainer says, I'm a bit of a Woody Allen in the gym…I'm just neurotic and all over the place, and kind of a comedy routine when I'm training.
Shah Rukh Khan tweeted about Allen's new series Crisis In Six Scenes. That's pretty huge because, even if you've not heard of him, he's one of the biggest film stars in the whole world. He is a massive star in the Bollywood world, and a huge 23.5 million followers on twitter (the 55th most followed person).
Goofy yet pertinent for all times… if u r a Woody Allen fan. Liked Crisis in Six Scenes.

— Shah Rukh Khan (@iamsrk) February 2, 2017
Anyway, look at those retweet numbers. Massive.
A funny find by Kliph Nesteroff. Nester off recently wrote a fantastic book called Comedians, and Allen is in it.
1968 – that time Woody Allen appeared with Frank Zappa and The Mothers of Invention pic.twitter.com/gg5bPhp3b3

— Kliph Nesteroff (@ClassicShowbiz) February 22, 2017
Another great person to follow on twitter, Will McCrabb's got Allen talking up Blue Velvet
Woody Allen on BLUE VELVET and the 1986 Oscars. pic.twitter.com/QCAudvz7Gx

— WILL McCRABB (@mccrabb_will) February 24, 2017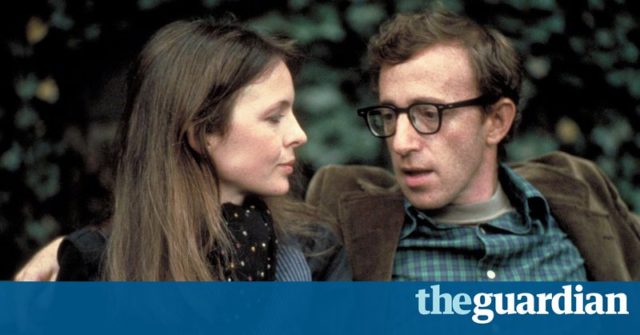 The Guardian have been revisiting Best Picture Oscar winners. 39 years ago, it was Annie Hall.
Speaking of Annie Hall, the university of Sheffield is holding a conference in May. More details here.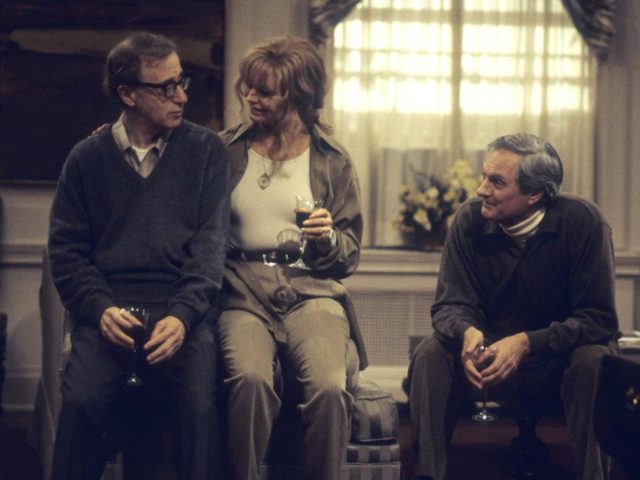 The Independent, in light of La La Land, looked back at Allen's musical, Everyone Says I Love You, one of the very few musicals recent years that was original to the screen. And by recent, it turns 20 this year.
Everyone Says I Love You, released almost exactly 20 years ago, came during a winning run of lighter films for the director after a period of dark, brooding dramas. The central conceit might feel familiar for those who felt Emma Stone and Ryan Gosling were not cast primarily for their musical abilities; Allen wanted his actors to have realistic singing voices so that the audience found the characters plausible as ordinary people breaking into song.
Taste Of Cinema had two articles for Valentines Day: 10 Lessons About Love and Annie Hall.
The New Beverly cinema screened Sleeper last month. They blogged about it on their website.
There's a whole lot of new Woody Allen blu-rays out in the UK. Some reviews:
Interiors at Disc Dish.
Seven Films 1986-1991 by Starburst
Fan art corner
Scribbled a Woody Allen in my doodle book. Yes I realize I put 2016. I will remember to put 2017 in July or so. pic.twitter.com/li44GHQmnz

— James L Neibaur (@JimLNeibaur) February 2, 2017
「ウディ・アレン」1235+円。https://t.co/OYhCdFW4Oa pic.twitter.com/4uXgCPhIsY

— ジャクジャク:関連 (@jakjakh24) February 5, 2017
A beautiful mind
Woody Allen
Acrylics,11×14,paper pic.twitter.com/h42RlxTOKY

— Steven Amoxes (@amoxes) February 9, 2017
Pretty incredible Café Society illustrations.
<카페 소사이어티, Cafe Society> 특별 포스터.
우디앨런 감독.
2016년 9월 개봉.
design by. 빛나는 pic.twitter.com/JeDubJBZMq

— Park Si Young (@dadayama) September 6, 2016