Woody Allen returns to Europe and returns to acting in his 41st directed feature film. To Rome With Love has a lot to live up to, after the unexpected sucess of Midnight In Paris. However, the two films have almost nothing in common. 'To Rome With Love' is Woody Allen's most comical farce – his most straight ahead surreal comedy since his early 70s films.
Four stories play concurrently, but never meet.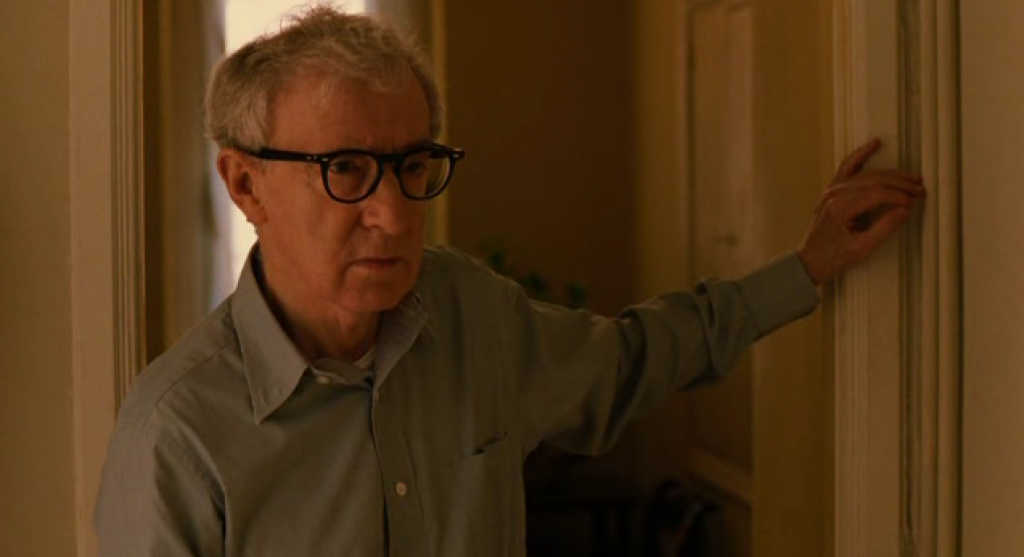 Woody Allen plays Jerry, a retired 'avant guarde' opera director who discovers his daughters new father in law, Giancarlo (played by tenor Fabio Armiliato), is a natural opera singer – but only in the shower. Jerry wants to put Giancarlo on stage, against the wishes of his extended family including daughter Hayley (Alison Pill) and wife (Judy Davis). But Giancarlo can only sing in the shower, which leads to Jerry having a bizarre idea.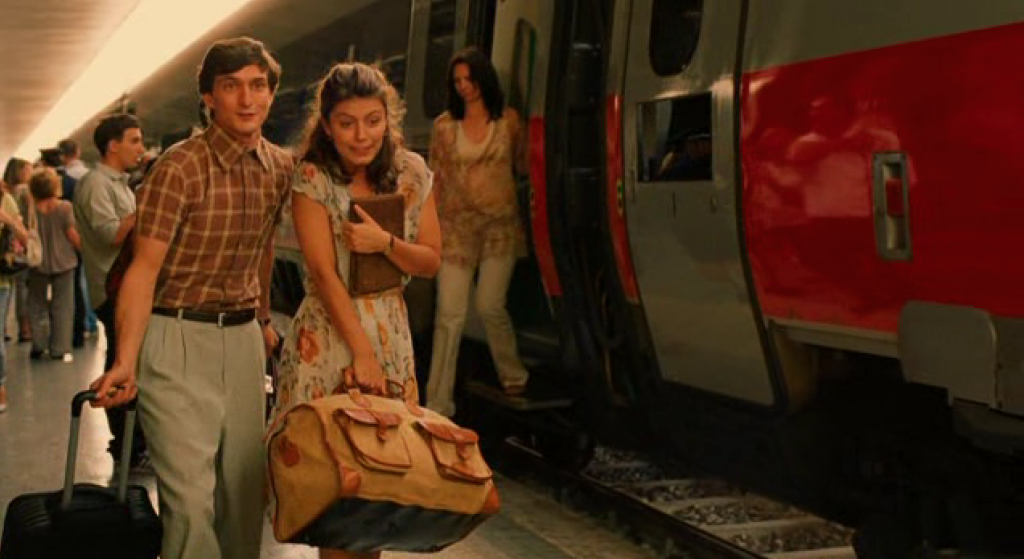 Antonio (Alessandro Tiberi) and Milly (Alessandra Mastronardi) are a young, sweetly naive, newly married couple from the countryside who has just moved to Rome. The two are comically separated, and find their own adventures – Antonio with a prostitute (a sizzling Penelope Cruz) and Milly with a sleazy Italian actor Luca Salta (Antonio Albanese).
Jack (Jesse Eisenberg) is a young architecture student from the US, living abroad in Rome with his girlfriend Sally (Greta Gerwig). He meets John (Alec Baldwin) a man who lived in Rome decades earlier, who becaomes his comical spirit mentor. Jack needs it too as he heads straight into a romantic entanglement with Sally's best friend Monica (Ellen Page).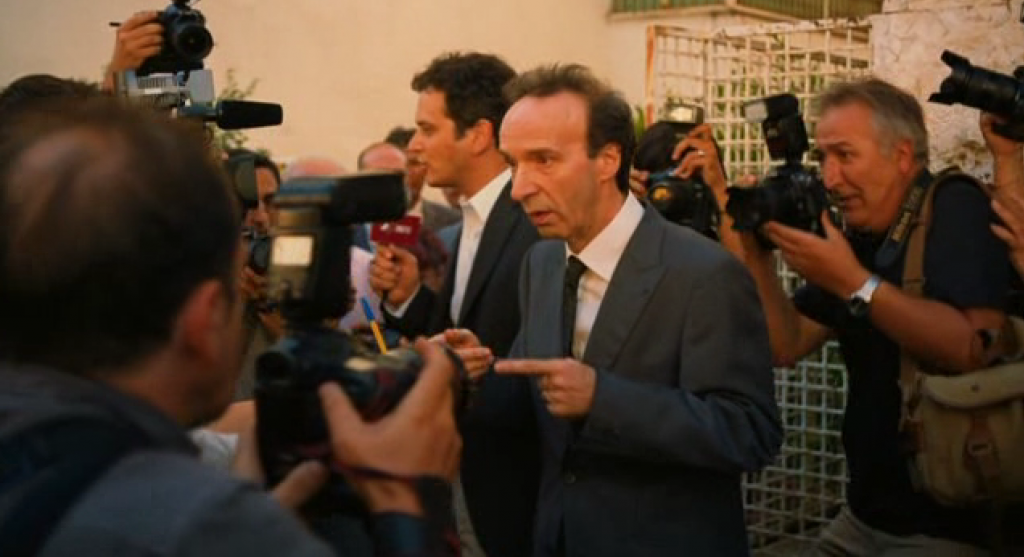 Finally, Robert Benigni plays Leopoldo. An average clerk with an average life. One day he wakes up to find paparazzi surrounding his house and that overnight, and for no reason, he is famous. He is confused at first but starts to enjoy his fame, until he gets tired of the lack of privacy. But there could well be something worse, when Leopoldo discovers that's no longer the flavour of the month.
At it's very best – 'To Rome With Love' is laugh out loud funny – such as Ginacarlo on stage, in a shower, and singing to a refined opera audience. At it's worse, none of the stories have much depth, and the characters are cartoonish and two dimensional. If you can turn your brain off and laugh, there's lots to enjoy. But it lacks the sweetness and deepness of Allen's best work.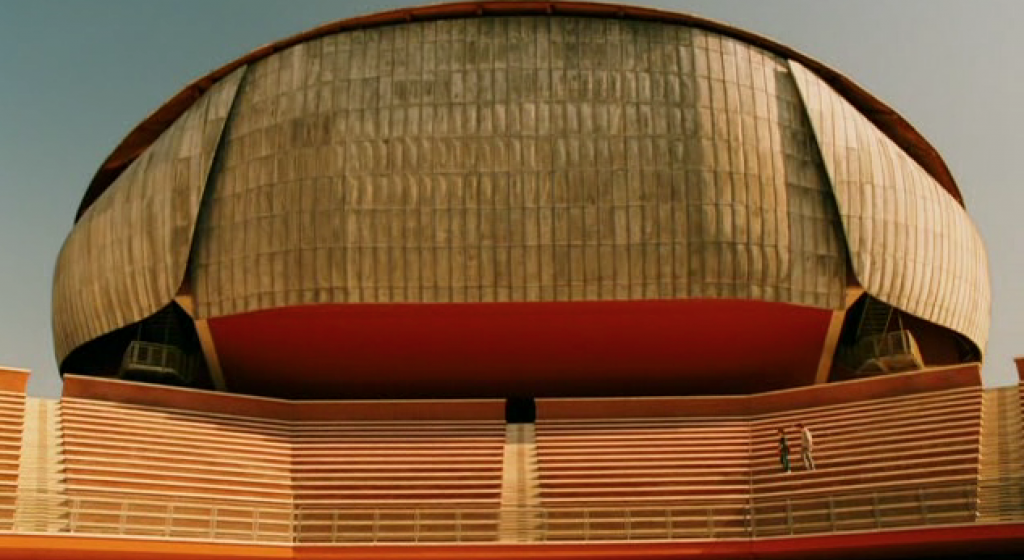 There's a lot to love. Allen being back on screen is the first delight. Darius Khondji returns as cinematographer, and shoots the best of Rome. The story goes through every tourist spot in Rome, but manages to do it deftly, and you are still more in love with the characters. Many truly funny moments – from various one liners from Allen or Alec Baldwin to simple faces pulled by Roberto Benigni and Jesse Eisenberg.
Of the cast, Alessandro Tiberi is particularly great, and along with Eisenberg could be the two Woody Allen surrogates. Fabio Armiliato, not an actor but a singer, actually pulls off some of the funniest moments in the film, sometimes with just a face, wet and in the nude. Alec Baldwin is a natural comic, his timing and delivery is as good as it's always been.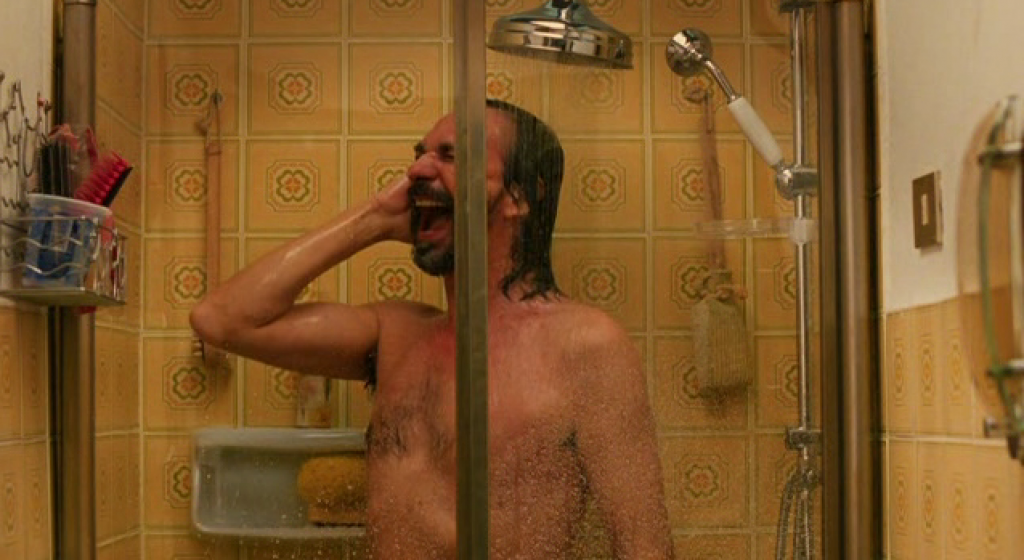 It's also hugely romantic and escapist fun. It could almost be the film within The Purple Rose Of Cairo. It's like a holiday in Rome – lots of romance and light drama, jokes and fun. Rome looks lovely. There's plenty of beautiful women. The music swells whenever their's a kiss. It's big and looks great.
But the film has it's problems. It's messy and all over the place. Characters are two dimensional and clichéd. Some of the plot is predictable, and it's a lot of stuff we have seen in a Woody Allen film before. There's no logic to any of this. It's funny, but Allen being just funny can seem like Allen phoning it in. Allen's definitely inspired by Rome – but there are too many ideas, and many of them undercooked.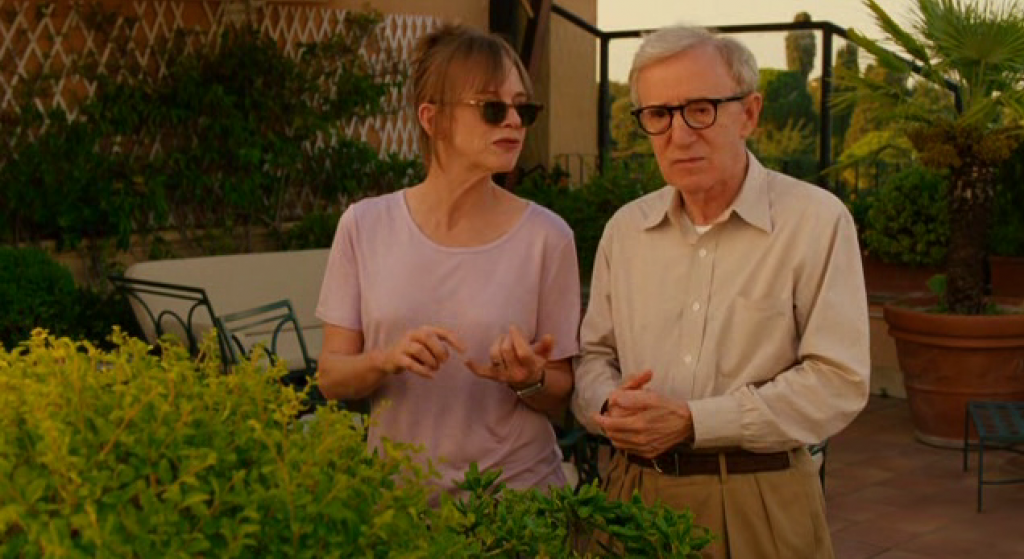 Some of the actors, like Gerwig and Davis, do very little, and have very little to work with. And Allen is always the philosopher, and leaves us with one bigger thought – that it's better to be famous than not. It's a strange pill to swallow, and unlike Midnight In Paris's moral, nothing in this film backs that up.
But it's fun. In fact, it's Woody Allen's most blatantly funny film in decades. It definitely harkens back to films such as Everything You Always Wanted to Know About Sex, but instead of sex, it's Rome, Italians and American abroad. Yes – it lacks heart. It lacks poetry. And there are plenty of funnier Allen films. It's not one of the director's major works, but it's not amongst his worse moments either.