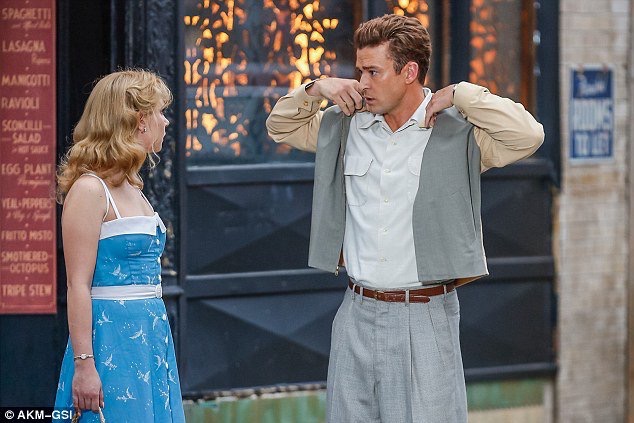 Woody Allen's 2017 film continues production in Queens this week. There was more spotting of stars Juno Temple, Justin Timberlake and Kate Winslet and more.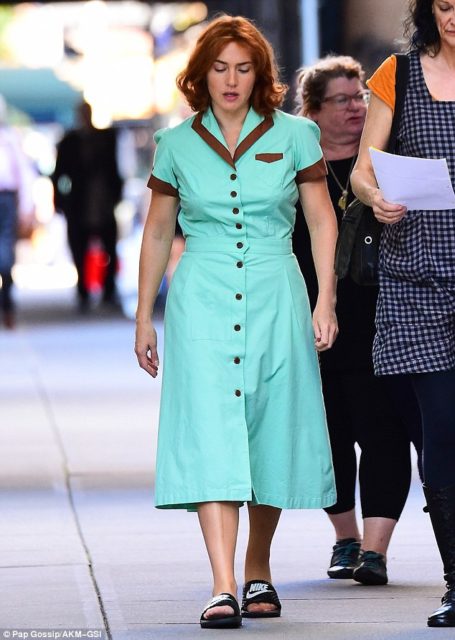 Production continued in Queens. Winslet was back in her waitress outfit on a hot day this week. Here's some fan captured video.
Location seems to be near "***erson House", an office building somewhere? Anyone spot it?
Production returned to Brooklyn as well, with Timberlake spotted getting into a vintage car, and had scenes with Juno Temple in her waitress outfit. They were on the corner of Jamaica Avenue and 108th St.
https://www.instagram.com/p/BL0U3Y-j4mj/
Temple and Timberlake also shot scenes with her in a blue dress and Timberlake looking dapper, coming out of an Italian restaurant. The corner was dressed to look like a fake Capri Italian Food. This was filmed in the Woodhaven/Forest Park area of New York – corner of Jamaica Avenue and 80th Street. Tony Sirico and Steven Schirripa were both spotted again, as well as cinematographer Vittorio Storaro.
Lots of great pics at QNS.
https://twitter.com/i/web/status/789253697666777088
Sirico and Schirripa were both spotted on Coney Island as well.
A big public filming week. We'll see if it continues next week. We still haven't seen Jim Belushi, Jack Gore or Max Casella. So hopefully more to come!