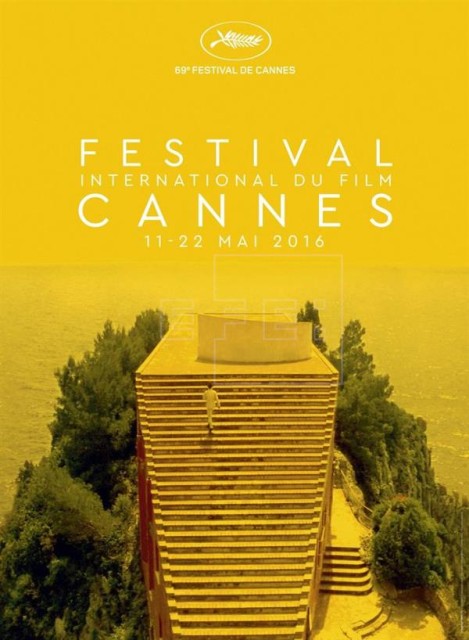 After some speculation, we now have reports that Cafe Society, the 2016 film written and directed by Woody Allen, will play at this year's Cannes Film Festival, now in its 69th year. More than that, it has been given the prestigious opening night. The Hollywood Reporter has the story.
Which means the worldwide premiere for Cafe Society is 11th May 2016. That opening night slot just about guarantees a big show of star power on the red carpet. Woody Allen himself will no doubt make it. Kristen Stewart, Jesse Eisenberg and Blake Lively are all possibilities.
The announcement follows Allen's appearance at the festival just last year with Irrational Man. This will be the 11th Woody Allen film to play at Cannes (the first was 1979's Manhattan), and his 7th visit personally. It is the 3rd time Allen has scored the opening night slot. In keeping with his anti-awards stance, the film will screen out of competition, like every Allen film that has played at the festival. He looked back at Allen's history with Cannes last week.
The synopsis according to Deadline:
Kristen Stewart, Jesse Eisenberg, Blake Lively, Parker Posey, Steve Carell and Corey Stoll star in the story of a young man who arrives in Hollywood during the 1930s hoping to work in the film industry. There, he falls in love, and finds himself swept up in the vibrant café society that defined the spirit of the age.
This means we will likely get a trailer, posters, and a lot more detail about the film in the next few weeks. Still no US release date – it remains to be seen if Allen will hold his semi-traditional end of July release date, and what his new distributor Amazon will do with it.
To coincide with the announcement, The Cannes Film Festival Facebook Page posted two images, which must be official.
Very excited. Who's up for a trip to France?