The opening scene to Manhattan is one of cinema's great opening scenes. It is definitely one of the best moments in Allen's film catalogue, and will no doubt be remembered as one of his defining statements.
We've been working hard on piecing together more Allen filming locations as part of a bigger project. But we often get stuck and it is time to start asking for help.
Here's every location we could find from the classic opening sequence. Many of them are guesses, or guesswork. If you have a correction, or know one of the unknown locations, please let us know. Over the coming months, we will be asking for more help to unravel the mysteries of Allen's films. But let's start here.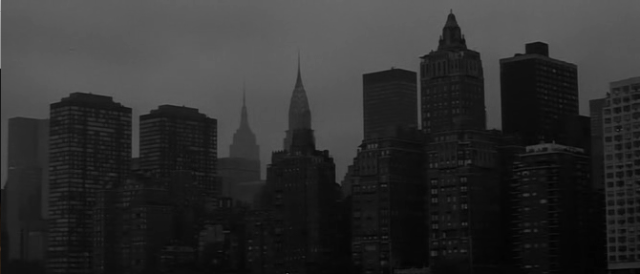 The skyline is the first thing we see. It's Manhattan's Eastern skyline, viewed somewhere near Gantry Plaza State Park. You can make out the Chrysler Building and the Empire State Building.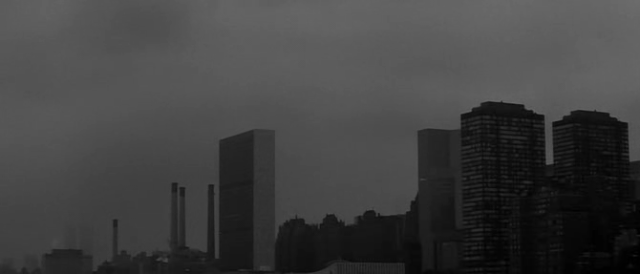 Next, the view of Long Island City from Manhattan's east, looking over East River. You can see the smoke stacks from Big Allis on the left (north).
Very fabulous, blocky looking high rise buildings.
Manhattan and Parking neon signs, next to a distinctive looking roof.
@WoodyAllenPages @nycscout Manhattan sign was the Milford Plaza sign – Taken next to Parking sign 9th-10th on 44th pic.twitter.com/G1Zm37GbU0

— Bob Egan (@PopSpotsNYC) March 28, 2016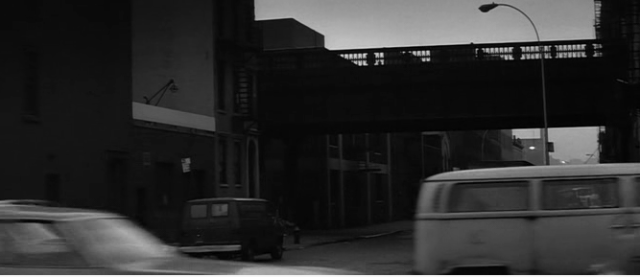 Footbridge over a street, looks like an industrial area.
Reader Michael Toon tells us this is the then disused railway line which is now the Highline, making this Chelsea, probably on 10th Avenue somewhere.
@WoodyAllenPages This one is 10th Avenue and 22nd Street looking west. pic.twitter.com/oH5RikyXk0

— Bob Egan (@PopSpotsNYC) March 31, 2016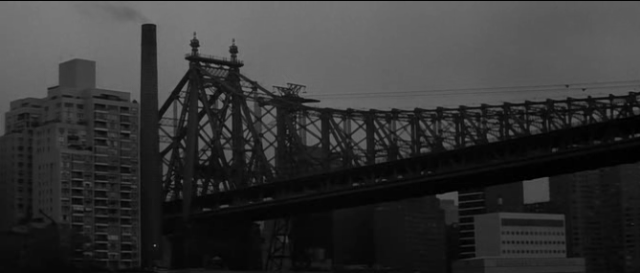 The Queensboro Bridge. That smokestack is on Roosevelt Island, so we are again looking into Manhattan.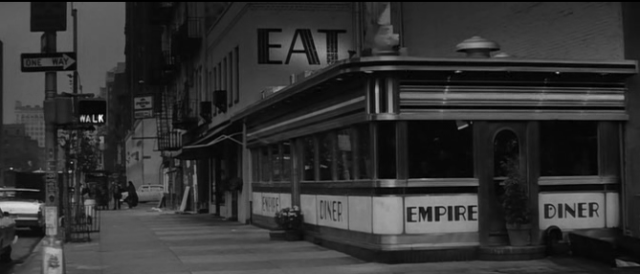 Empire Diner. 210 10th Ave, New York. Behind it, looking North up 10th Avenue.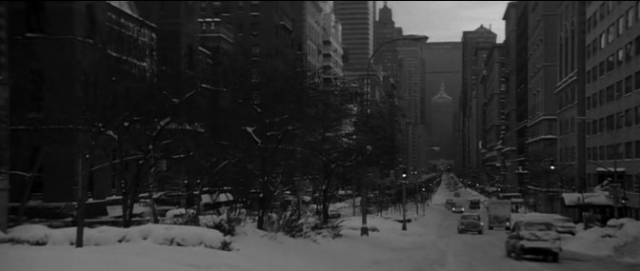 Looking south down Park Avenue in the snow.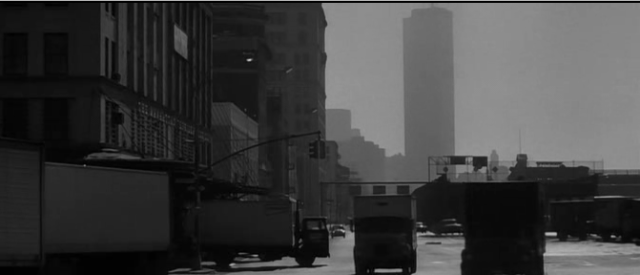 Trucks heading north up West Street. The World Trade Centre is the blurry tower in the background.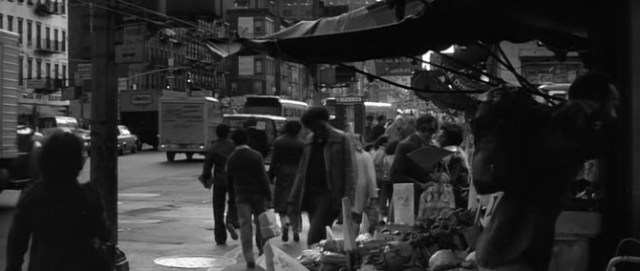 Bustling street with a fruit shop. Signs point to a tunnel.
@WoodyAllenPages @nycscout Hi WAP: This looks like 9th Ave between 39th-40th West side of street looking downtown pic.twitter.com/djkWXOBgI2

— Bob Egan (@PopSpotsNYC) March 28, 2016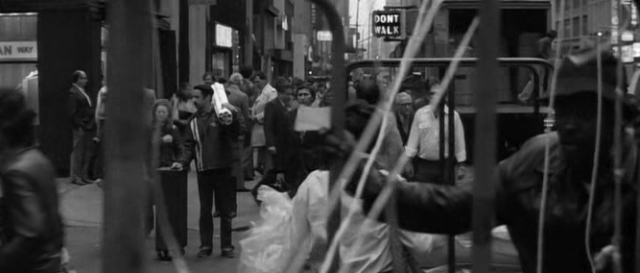 People waiting at an intersection for the lights to turn.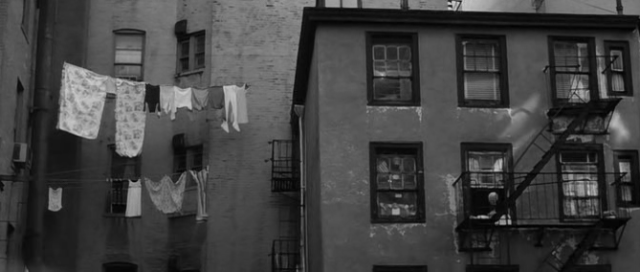 Laundry hung on clotheslines in a cheap building.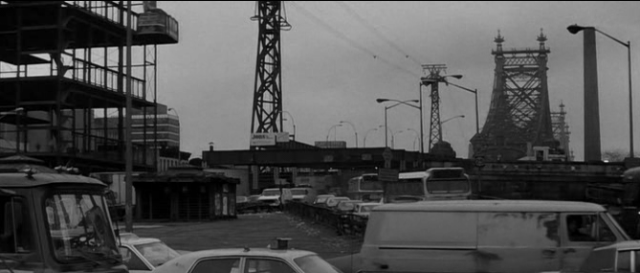 The Roosevelt Island Tramway and the Queensboro Bridge together.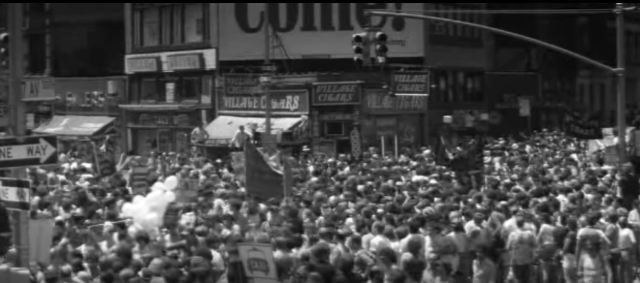 Village Cigars. 110 7th Ave S, New York, NY 10014, United States. We're facing south.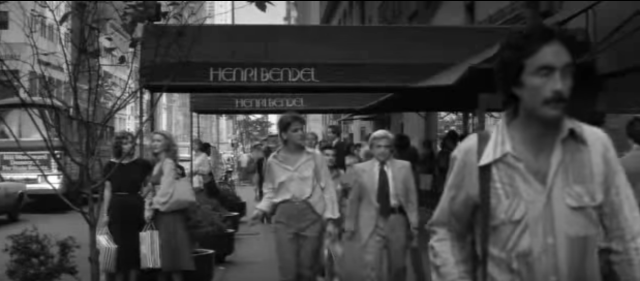 Henri Bendel. 712 5th Ave. We are facing south.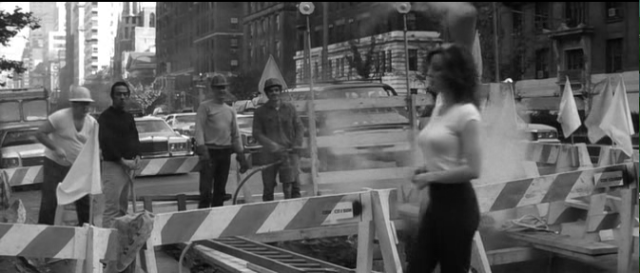 Construction site on one of the big avenues.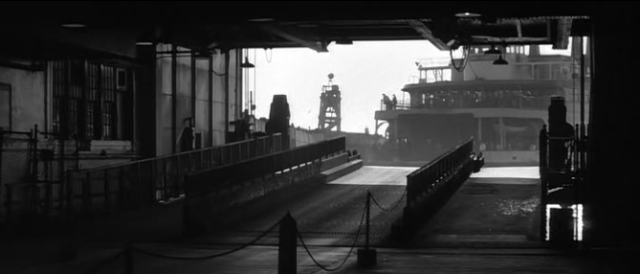 Staten Island Ferry arrives, probably at Whitehall.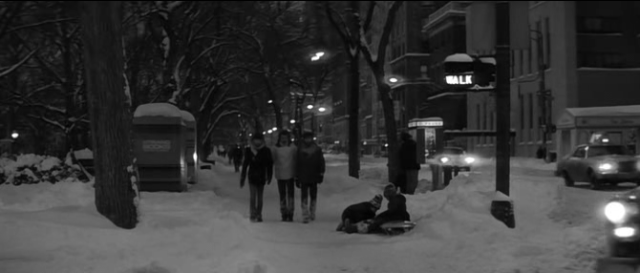 More snow. Its looks like Park Ave again.
@WoodyAllenPages Taken just below northwest corner of 5th Ave and 60th looking north. 2 big boxes are Strand Books. pic.twitter.com/3MTX6UsVdo

— Bob Egan (@PopSpotsNYC) March 31, 2016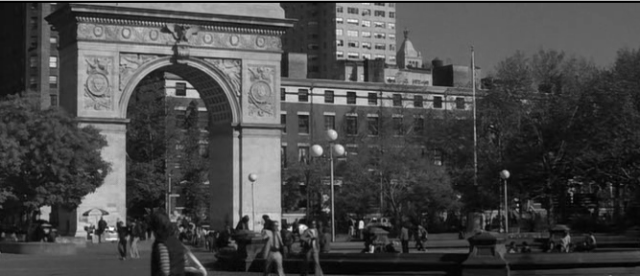 Washington Square Arch.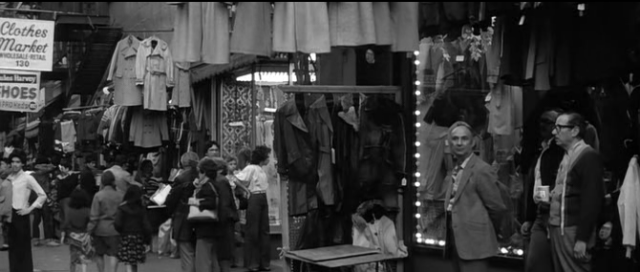 A clothes market.
@WoodyAllenPages 130 Orchard Street between Rivington and Delancey. Same steel fire escape base above 130. pic.twitter.com/Hb280tu36O

— Bob Egan (@PopSpotsNYC) March 31, 2016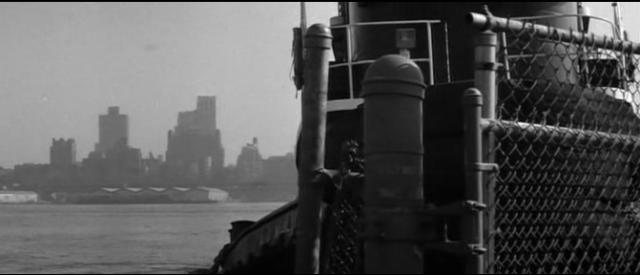 The Ferry again, with Brooklyn in the background.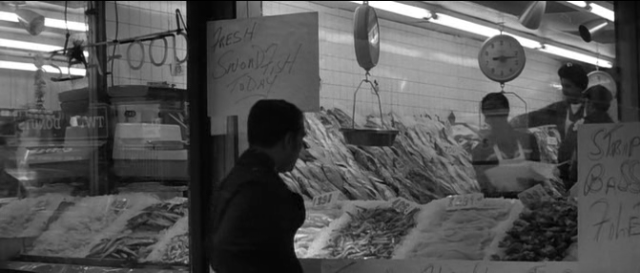 A fish market.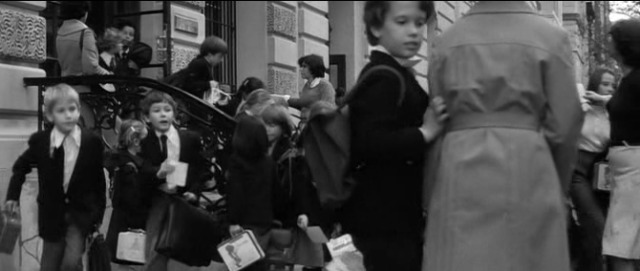 Kids run out of a school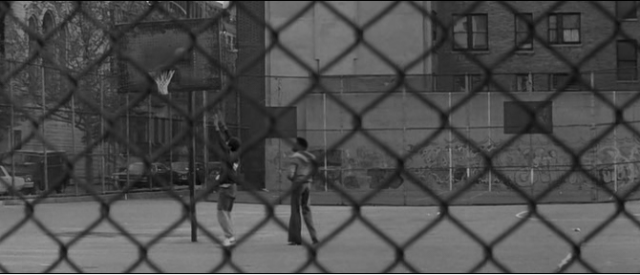 Basketball court.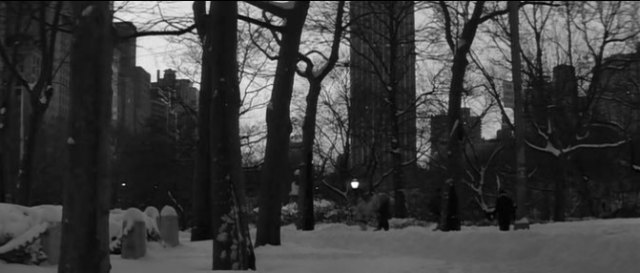 Snowy Park.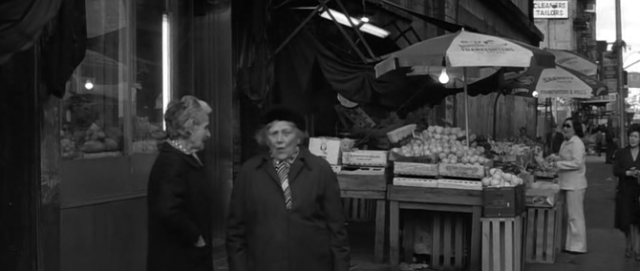 Another fruit market.
Peter Pan Cleaners next to a sign that says "If you have no Schmitz, You Have No Taste." We couldn't find a listing.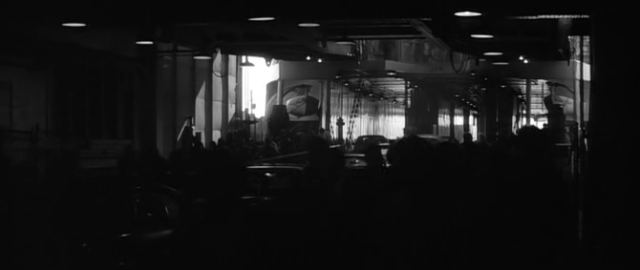 A very dark tunnel.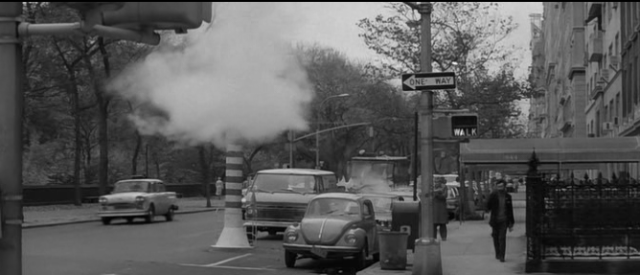 It looks like upper east side, along 5th Ave, Hyde Park to the left.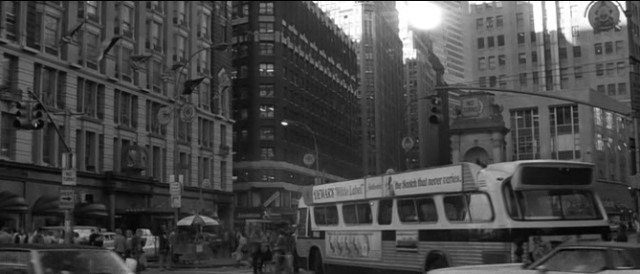 Bus turns into a busy intersection.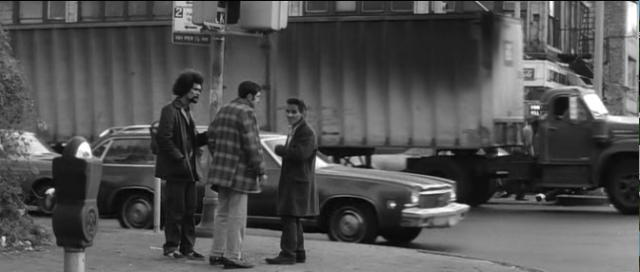 Men waiting on a street corner.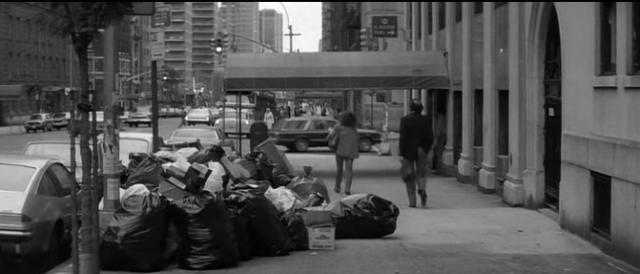 Garbage on the sidewalk.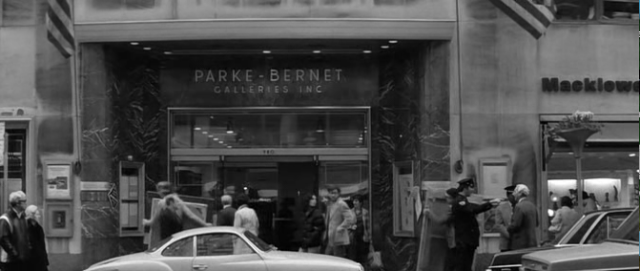 The now gone Parke-Bernet Galleries. 980 Madison Ave.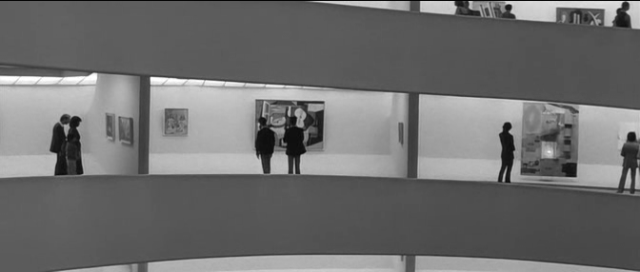 Inside the Guggenheim Museum. 1071 Fifth Avenue.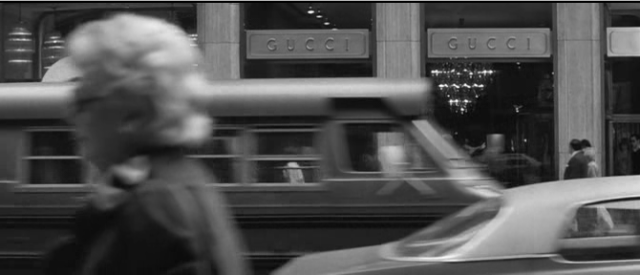 Gucci building. 725 Fifth Avenue New York.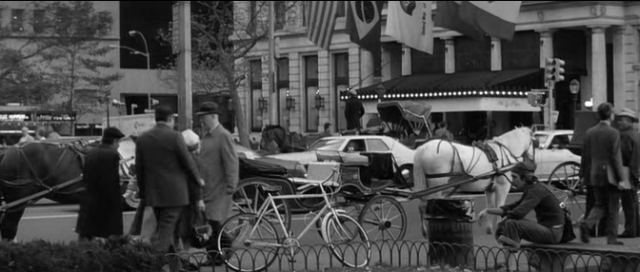 Horse and cart pass the busy area outside the Plaza Hotel (the one with the flags), 768 5the Avenue.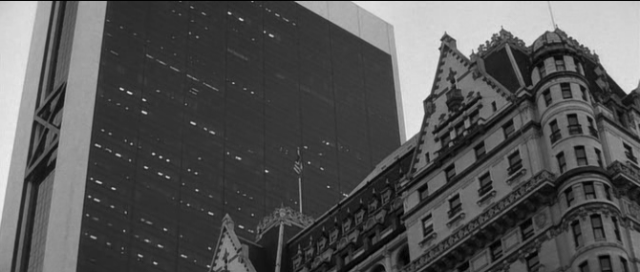 Two very different buildings.
A crane overlooks new apartments being built. Can't make out that logo.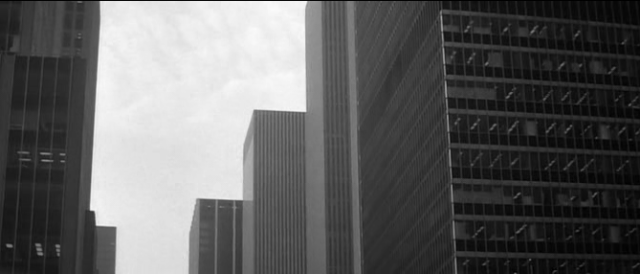 Skyscraper city. Wall Street maybe?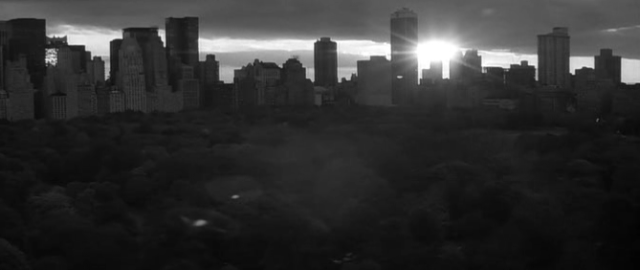 Then various views of Central Park, buildings behind.
Skyline shot with more details.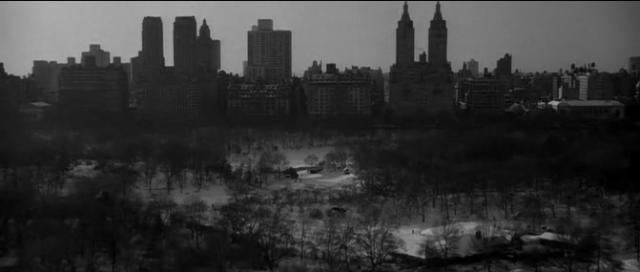 Back to Central Park.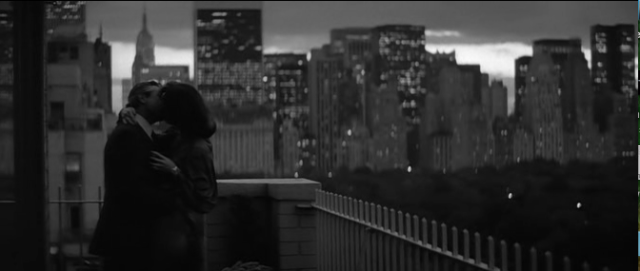 A kiss on a balcony overlooking the park. Empire State in the background suggests this is 5th Avenue, facing south.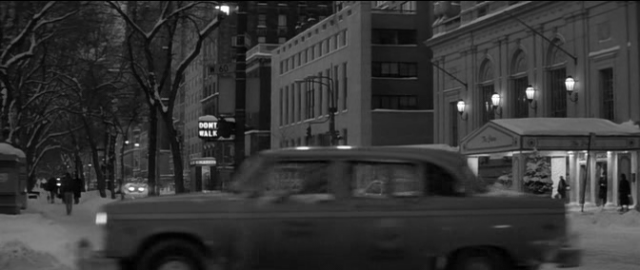 We've been here before?
Night falls over the city. Empire State on the left.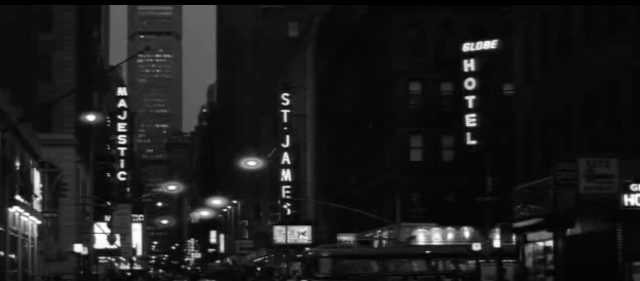 The Majestic and the St James theatres are on West 44th St, between 7th & 8th Avenues. We are looking east. The Bullets Over Broadway musical would premiere and run at the St James Theatre 30 plus years later.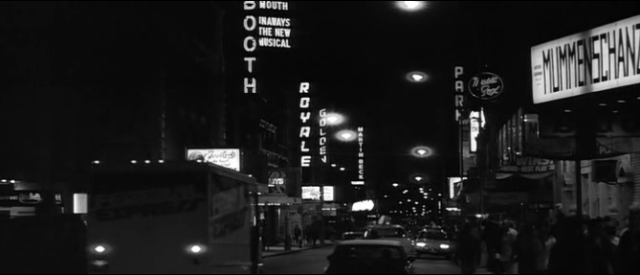 Theatres along 45th Street, looking west from around 7th Ave.
Lincoln Center, 10 Lincoln Center Plaza, New York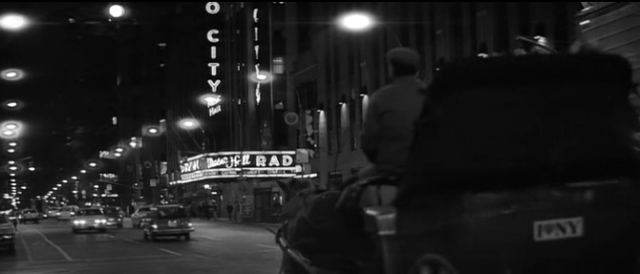 Radio City Music Hall. We're facing north on Avenue of Americas.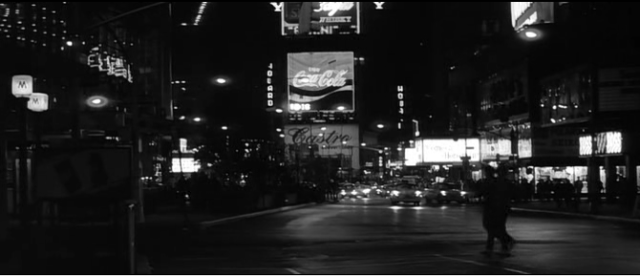 Coke sign over Time Square.
Phone banks near Time Square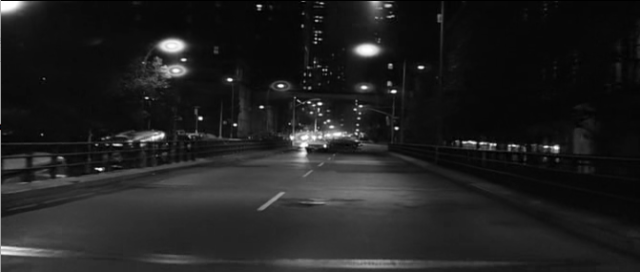 Driving into town – on a bridge?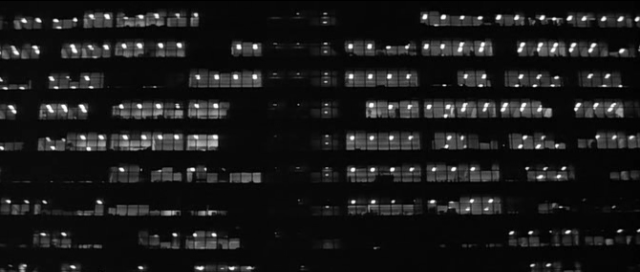 Modern offices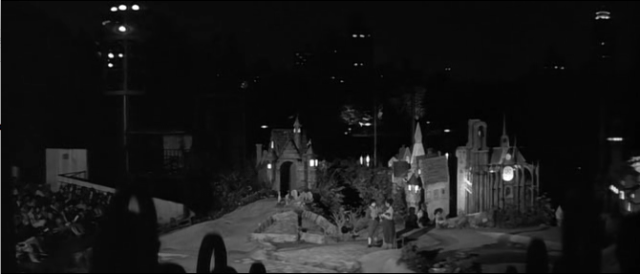 Shakespeare in the Park, in particular Central Park. The mainly unseen actors are Frances Conroy and Mark Linn-Baker.
The Temple of Dendur exhibition at the Metropolitan Museum of Art, on 1000 Fifth Ave. The display began in 1978, the year this was filmed.
Yankee Stadium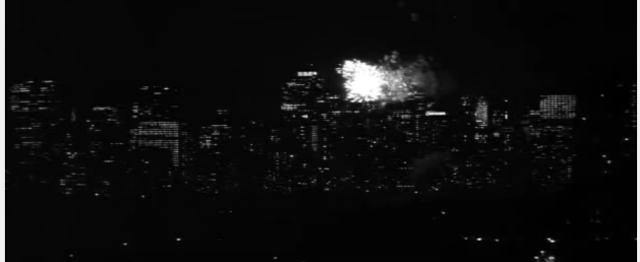 Fireworks!
If you know any of these locations, please let us know! You will get all the credit and we will link out to you if you like.