Our twice monthly wrap up of Woody Allen bits from around web.
Happy Halloween! There was actually a Woody Allen related pumpkin carving this year – for the 'Bullets Over Broadway Musical'. Check out all the photos.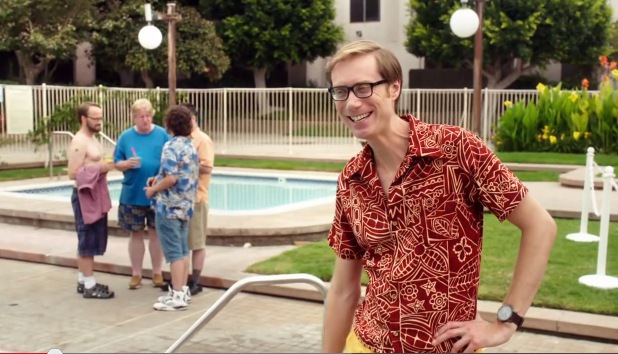 We are very much enjoying the new Stephen Merchant series 'Hello Ladies' on HBO. The transplanted brit spoke to Digital Spy about his comedy hero – Woody Allen.
My comedy hero? Woody Allen. Woody Allen was the first person I'd seen who seemed to combine slapstick with big ideas. Especially in his early movies, which had big ideas about relationships and existential questions. I'd never seen that before. That you could be silly, be funny and talk about something legitimate.

He remains an inspiration for me.

I've met him to shake his hand. I don't know what he's like to have a conversation with, I imagine it's quite bizarre.

Would I like to work him? Of course! I'm waiting for that call.
Merchant also talks about playing Isaac in a live reading of Manhattan last year.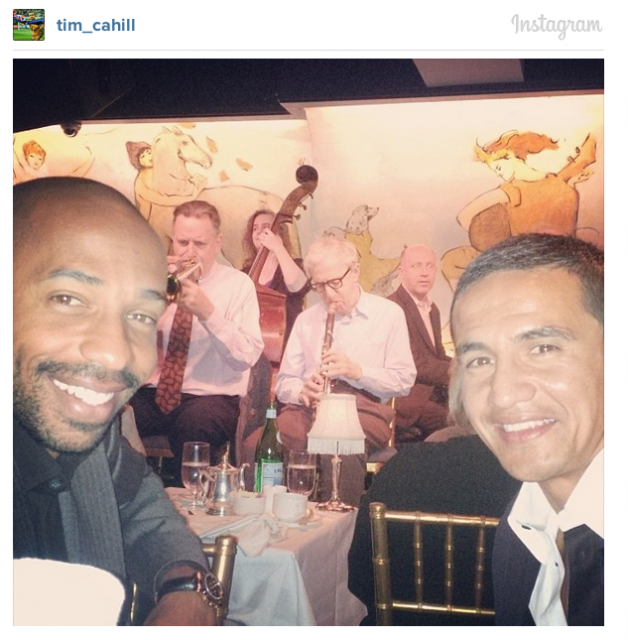 Theirry Henry and Tim Cahill, two of the New York Red Bulls recently instagrammed a photo of themselves at Woody Allen's regular jazz show at the Carlyle Hotel in NYC. Who knew I could actually managed to get to talk about football in a Woody Allen fan site. It's a funny old world.
Paul McGann, the Eighth Doctor (from 'Doctor Who') and star of 'Withnail And I' was the latest to tweet about Blue Jasmine.
Saw Blue Jasmine. Cate Blanche's gift to Woody Allen and to all who missed her Streetcar.

— Dan Freeman (@danfreemanfan) October 20, 2013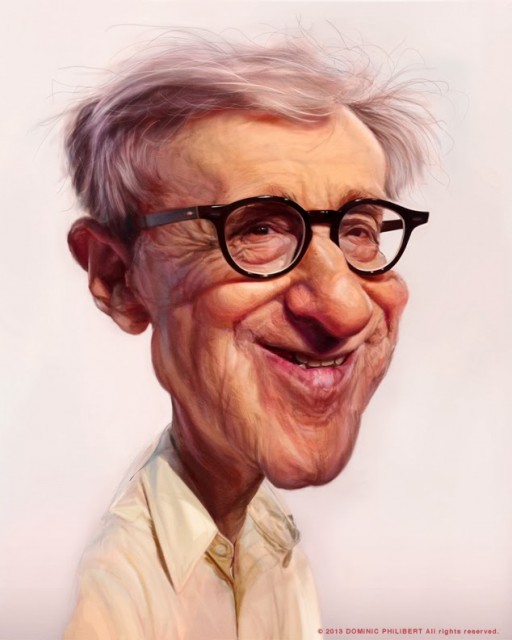 Dominic Philbert has posted a new painting of Allen on his blog.
Pajiba has listed 26 contemporary directors with the Lowest Average Box Office. Woody Allen comes in the third highest on the list, behind Richard Loncraine and Robert Altman.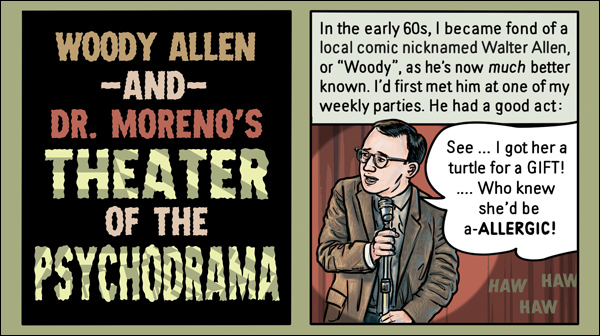 John Wilcock has created a webcomic that features a 1960s Woody Allen on a strange psychodrama. Check out the full thing at Boing Boing.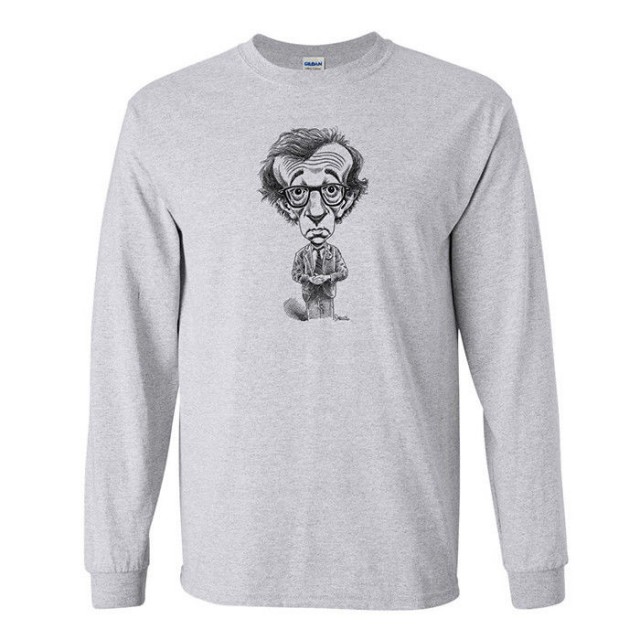 This Woody Allen long sleeve shirt is available on Ebay.
You can also buy this Woody Allen 'quotes' art print.
A lovely drawing of Allen
#drawingoftheday Woody Allen Chops pic.twitter.com/D7bCtVrOV1

— Laura Riseborough (@LRiseborough) October 29, 2013
A great, kinda crazy mashup image.
RT @ARTEfr Voyage dans l'univers de #Woody #Allen : la #psychanalyse, les #femmes,…http://t.co/UTzv0TPHxZ pic.twitter.com/KNlZO6pwUm

— clbr (@clbr71) October 31, 2013
And finally, our friends over at Woody Allen Wednesdays have updated their site.