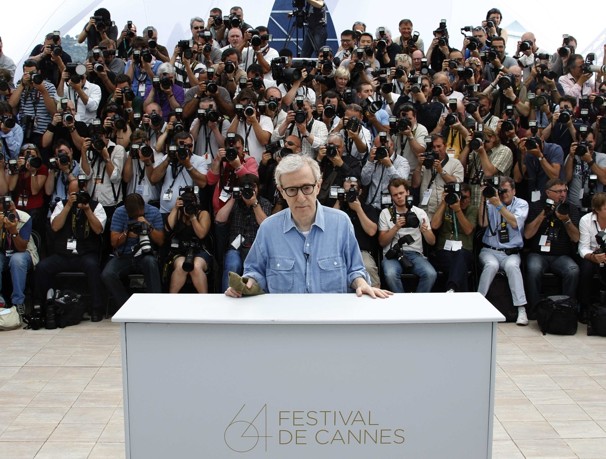 There is a lot of speculation that Woody Allen will be bringing his new film – Cafe Society – to 69th Cannes Film Festival, which happens in May this year. If true, it will be two years in a row – Allen brought his film Irrational Man to Cannes last year (Allen has pulled back-to-back Cannes appearances before in his career already). With all this speculation, we thought it would be good to look back at every time Allen premiered a film on Cannes famous Croisette, and a couple of Allen related films.
Allen's history with Cannes is really split into two – the 80s and then the more recent decade.
1979 – Manhattan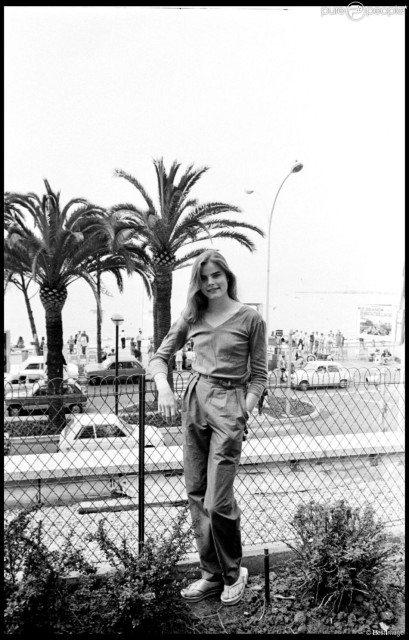 The very first time an Allen film premiered at Cannes was Manhattan in 1979. Allen himself didn't appear, but Mariel Hemingway went to France to promote the film.
1984 – Broadway Danny Rose
1985 – The Purple Rose Of Cairo
1986 – Hannah And Her Sisters
1987 – Radio Days
Four films in a row by Allen premiered in Cannes in the mid 80s. All of them were screened out of competition, and none of them were attended by anyone in the cast or Allen himself.
1989 – New York Stories
Allen's short film Oedipus Wrecks played as part of the anthology New York Stories, which premiered at Cannes. This was the opening film of the festival, playing on 11th May. Neither Allen, or his fellow directors Francis Ford Coppola or Martin Scorsese made it to Cannes.
During this period in the 80s, Allen made very few public appearances. Despite, or perhaps because of, the acclaim being poured on his films, Allen hid away from the public eye. That changed in the 2000s, leading us to:
2002 – Hollywood Ending
A lot had changed in Allen's life between 1987 and 2002, not least of which his cinematic fortunes (at least in the US). So Allen went where he was loved – and France loves Woody Allen. It's a film whose ending makes the love affair explicit.
Hollywood Ending was the festival's opening film. He attended the festival personally for the first time, and was accompanied by Barney Cheng, Debra Messing, Tiffani Thiessen and Treat Williams.
2005 – Match Point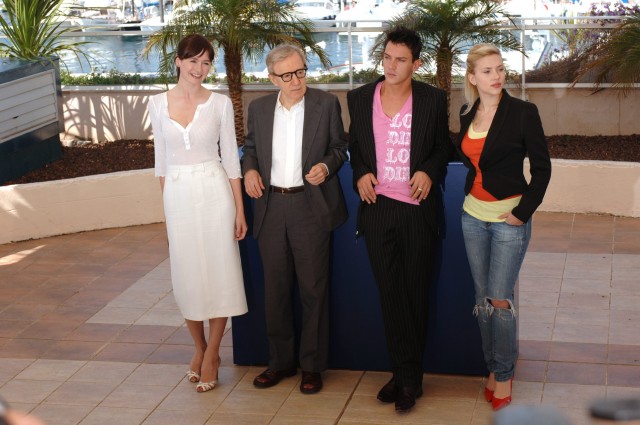 Allen's ties with Europe became even more explicit when he made his first European film with Match Point, shot in London.
Allen was accompanied by Scarlett Johansson, Jonathan Rhys Meyers and Emily Mortimer.
2008 – Vicky Cristina Barcelona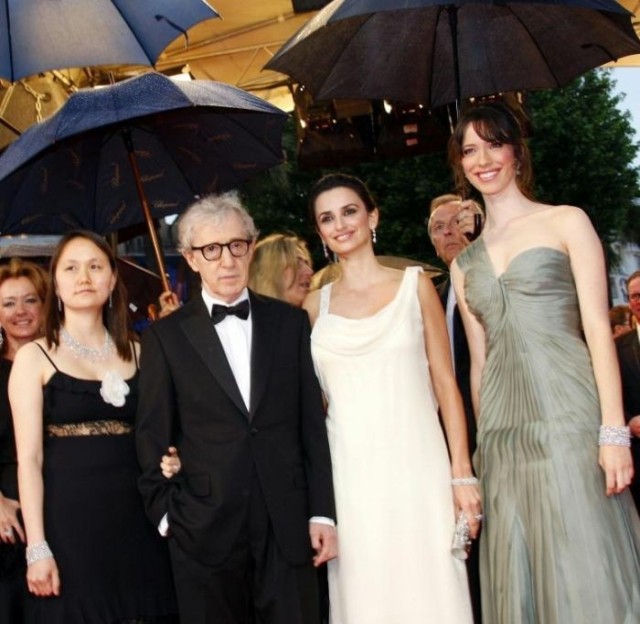 We move across the channel to continental Europe for Vicky Cristina Barcelona. It was another big appearance for Allen. He was joined by stars Penelope Cruz and Rebecca Hall.
2010 – You Will Meet A Tall Dark Stranger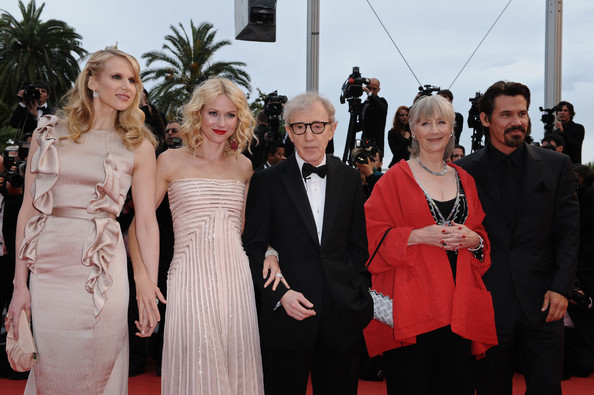 Allen and his team once again made it to the Croisette for You Will Meet A Tall Dark Stranger. Also appearing from the film were Josh Brolin, Gemma Jones, Lucy Punch and Naomi Watts.
2011 – Midnight In Paris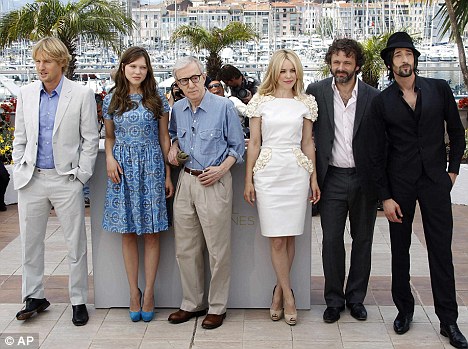 Allen's second back-to-back Cannes, this time with a film actually made in France. It would also play as the opening film (Allen's second time with that honour, or third if you count New York Stories). A big entourage accompanied Allen – Adrien Brody, Rachel McAdams, Lea Seydoux, Michael Sheen and Owen Wilson. Five actors is the most that Allen has ever taken to Cannes.
2012 – Woody Allen A Documentary
Robert Weide's wonderful documentary about Allen played at Cannes that year, even though no Allen film appeared.
2015 – Irrational Man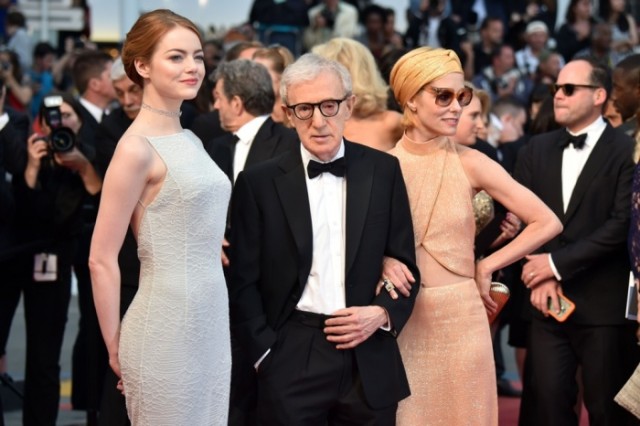 Just last year saw Allen return to Cannes – his sixth appearance in 13 years. Accompanying him was stars Parker Posey and Emma Stone.
2016 – Cafe Society?
It seems every year there is some speculation about Allen appearing at Cannes. It's a reasonable bet, pretty much one in two. But there's definitely stronger rumours this year, and discussions seem to be taking place right now.
If we see Cafe Society at Cannes, it will be the 12th Allen film to play at Cannes. Speculation is strong that Allen will appear, making it his 7th appearance. Kristen Stewart has also been rumoured to appear at Cannes. No word on whether the film will be granted the prestigious opening night slot, but it would be Allen's third opening night film if it happens.
The line up for the 69th Cannes Film Festival will be announced on April 14th.