News Bits! Our twice monthly round up of Woody Allen bits from around the web. This is the 86th edition!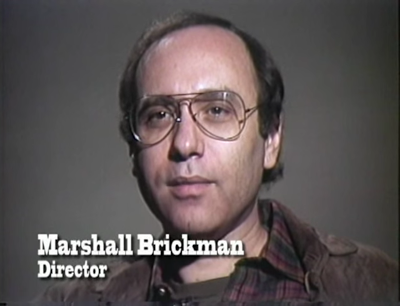 Marshall Brickman might not be a household name, but he is a pivotal figure for Woody Allen fans. He was a talented comedy writer who wrote jokes for Allen's early stand-up as well as co-writing Sleeper, Annie Hall, Manhattan and Manhattan Murder Mystery.
The blog Classic Television Showbiz sat down with Brickman for a long, revealing interview. There's new anecdotes about Allen's and his early days, leading up to Sleeper and Annie Hall.
That's what happened with Woody. When he first started at the Bitter End he was the opening act for my group The Tarriers. I would stand in the wings and sort of marvel at the invention. He did premise stuff. "What if Russia launched a missile and it was coming toward New York and Khrushchev had to call Mayor Lindsay?" He then did a phone bit like Bob Newhart. Later he started talking about going to a psychoanalyst and making orgasm jokes and that was very startling to an audience. Very edgy.
He also shed some light on the script he wrote with Allen before Sleeper.
It was about an independent filmmaker trying to get a film made and he has an eccentric girlfriend. It was very unconventional in its structure. A little bit precocious. A little bit rambling. At that time Woody didn't yet have enough clout to get a film company to give him money to direct and act.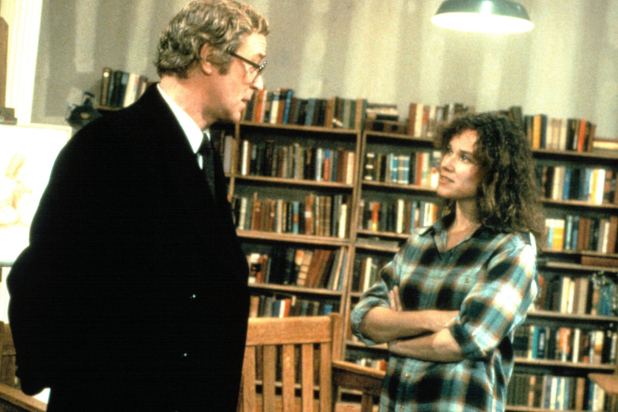 Hannah and Her Sisters turned 30. We celebrated, and so did Decider with a look back.
The film, which transcends its '80s time capsule of bad hair and dirt cheap taxi rides, holds up to the nature of today's commitment-phobic urbanite explorations. While some could argue Allen helped lay the foundation for mega ensemble rom-coms like He's Just Not That Into You and Love Actually, the prolific writer and director also helped define the groundwork for modern metropolis muses like Bored to Death, Girls, and perhaps most recently, Master of None on Netflix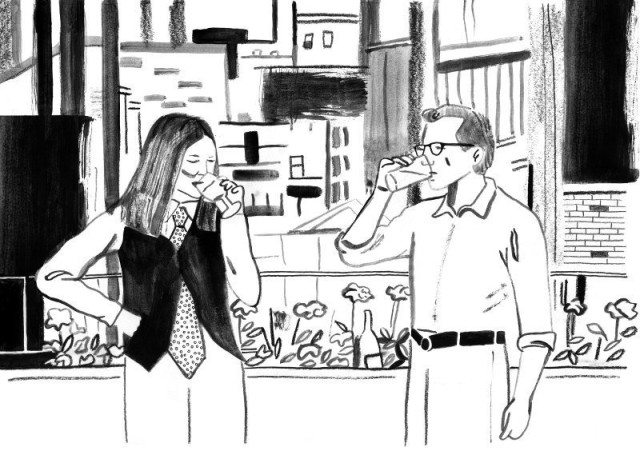 Colouring books are all the rage. The Huffington Post did a special breakup-themed colouring book for Valentines. There's an image from Annie Hall.
More Annie Hall. Vulture picked the Annie Hall intro as one of the 100 Jokes That Shaped Modern Comedy.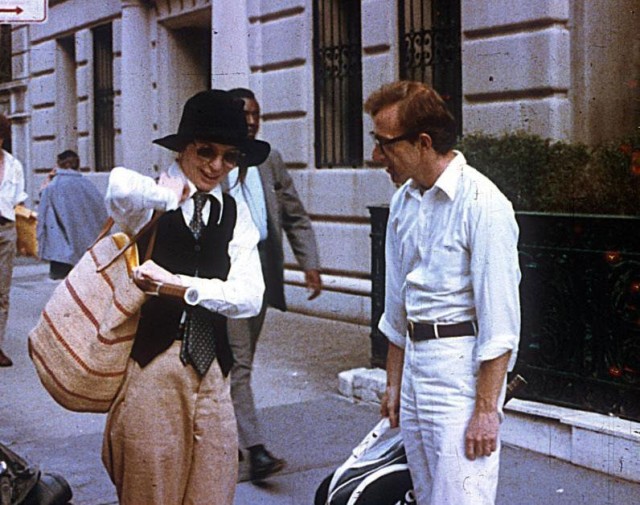 Annie Hall was also featured in new Valentines lists from Games Radar, Empire and Boston Globe.
Although the Toronto Sun offers an Allen film as an Anti-Valentines – Crimes And Misdemeanors.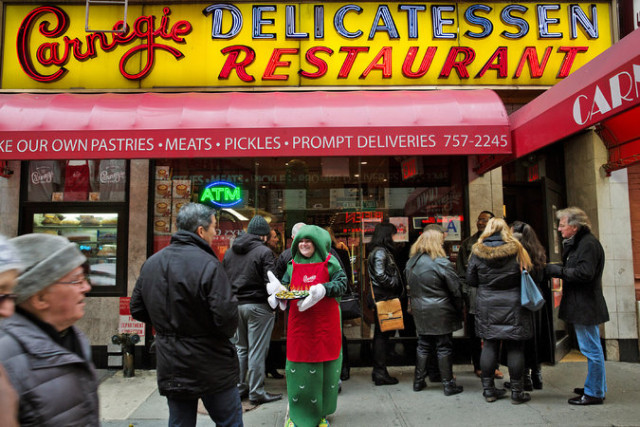 Hungry? The Carnegie Deli is open again after a 10 month break. Featured in Broadway Danny Rose, they make a sandwich called Woody Allen. Find out more at the New York Times.
Film Inquiry looked at some of Allen's Lesser Known Films. They include Radio Days, Everyone Says I Love You, Melinda And Melinda and more.
Fan art corner
Woody Allen @woodyallen #woodyallen # Hollywood #art #fashion #losangeles #paris #london #newyork pic.twitter.com/o4LtkF3C5K

— Lorena Isla (@LarenaDiva) January 31, 2016
Intento de Woody Allen pic.twitter.com/Sx4tw717Kf

— Mau (@MauroCarni) February 8, 2016
With Alfred Hitchcock
Going through my old portfolio. Came across caricatures of Alfred Hitchcock and Woody Allen I did at Falmouth. pic.twitter.com/gHCu3FGc0Z

— Tom McLaughlin (@_TomMcLaughlin) February 14, 2016
Scoop fan art
pencil_roll: SoNieuf: Scoop, Woody Allen, 2006
Scarlett Johansson, RealHughJackman #drawing #sketch #sketchbook #… pic.twitter.com/aXOVc9BDJt

— Pencil Roll (@pencil_roll) February 2, 2016
Alice
Poster for "Alice" – 1990 by Woody Allen. pic.twitter.com/LLHdqAz23V

— JACB (@Hispalense1981) February 11, 2016
Even the New York Times does Woody Allen fan art, this time for Love And Death.
My sub-tribute to peak Woody Allen. pic.twitter.com/Ww7MBJcAux

— Pamela Paul (@PamelaPaulNYT) February 8, 2016