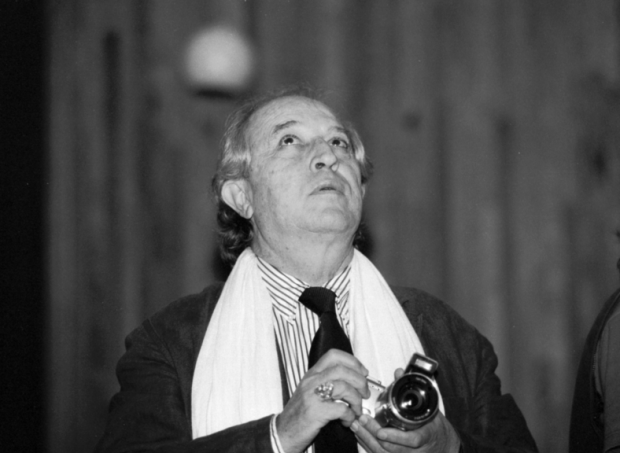 Production has wrapped on the upcoming 2016 film written and directed by Woody Allen. It is his first with award winning cinematographer Vittorio Storaro. Storaro has been talking about the new film in bits and pieces, and is the only one giving us any insight. Most of the questions focus on this being Allen's first film shot digitally.
The new comments follows similar ones he's made, with some new comments about the setting. Film Stage covered it.
Shooting digitally on the Woody Allen film was a good experience?

Yeah. No, no, very, very good, because technology today is much better than technology of five years ago. Second, the movie was mainly, basically in New York, mainly morning interior — particularly in October, where, most of the time, it's under control. I'm not happy about the fact that digital capture today is different than video cameras; it has so high a sensitivity sensor. It maybe can be used for night, it maybe can be used for different interiors, but it's totally against the capture of image under the sunlight. So practically you have to use an incredible number of filters in order to record an image outside.

That's something that the modern technology should provide to us, what we had before. Before we had four different films: two for artificial light; two for natural light. And two different eye sensitivities. So you can choose the best, according to your location, in order to capture the maximum number of information. There's larger range of images, according to the place where you are. Here, you have only one. This doesn't work.
Interesting comments about the setting. The film will be mostly set in New York, and set in many interiors. So despite lots of public shooting on New York streets, and shooting in Los Angeles, there is still a large part of the film we don't know. It has been many years since Allen has made a so called New York film.
The 2016 film is likely in post production at this point. There is still very little known other than it stars Steve Carell, Jesse Eisenberg, Blake Lively and Kristen Stewart. We hope to hear a lot more although we might have to wait till next year.
You can find the lengthy interview with Storaro at Film Stage.