Woody Allen loves his sport, and can often been seen on sidelines or talking about it. But there's not much footage of Allen playing. Which makes this 1967 video so special, and our now totally irregular video of the week. It's a game of softball between Major League Baseball players and celebrities of the day. Allen was one of the celebs.
The game was held at Dodger Stadium, with Vin Scully and Jerry Lewis handling the broadcast. In 1967, Allen was a pretty famous comic and TV talent, and had started appearing in films such as What's New, Pussycat?. His directorial debut in Take The Money And Run is still two years away.
That said, they couldn't spell his name right.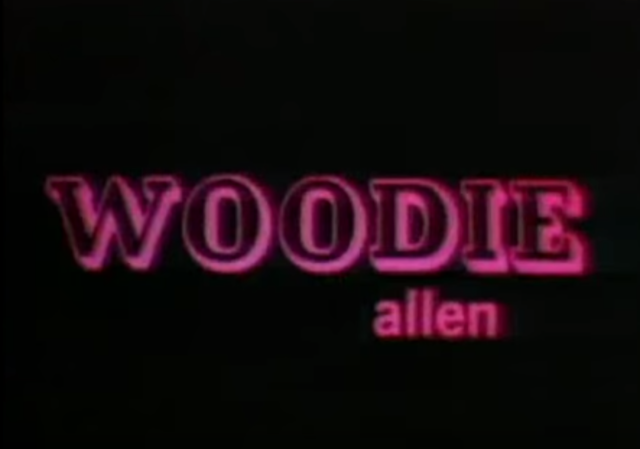 Typical of Allen's downbeat demeanor, he chose the number 0 for his uniform. And you know, why not let him lead off the batting (around 12 minutes in).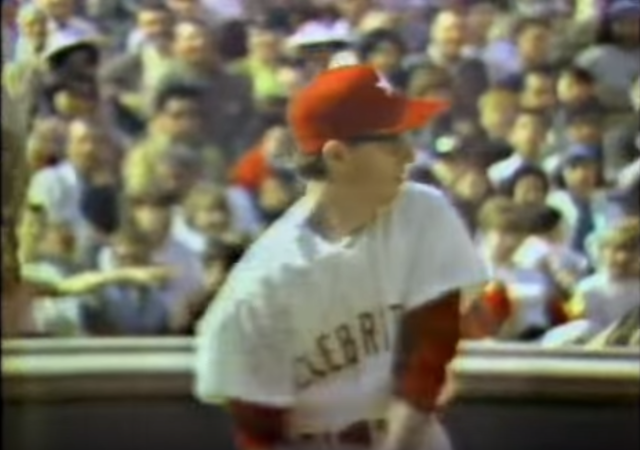 Some of the other celebs included Don Adams from 'Get Smart' fame, comedian Steve Allen, actor/director John Cassavetes (who was at the time married to Gena Rowlands, who would one day star in Allen's Another Woman), singer Bobby Darin, 'Columbo' himself Peter Falk, actor James Garner, Robert Morse (who is still working and series regular on 'Mad Men') and actor Ryan O'Neal. Milton Berle was the coach for the pros.
A pretty funny snapshot of the times. Maybe if the filmmaking didn't work out, Allen would be on some celebrity dancing show.
Here's Allen playing baseball with kids in John Turturro's Fading Gigolo from 2014. He's still got whatever it is he has got.