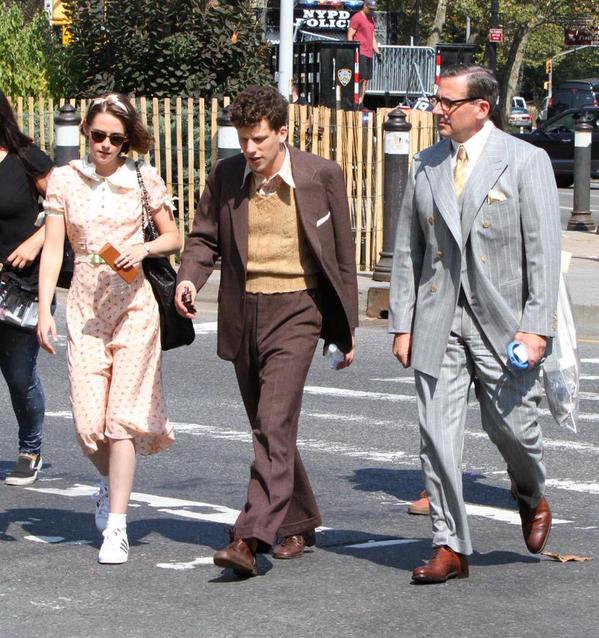 Woody Allen's 2016 film is currently in production. And we now have our first look at Steve Carell in costume, alongside Jesse Eisenberg and Kristen Stewart.
Carell is, of course, wearing a similar if not the same suit Bruce Willis wore last month before he left production. Carell has taken his place and those scenes were, as expected, reshot. We also hear that his character's name is Aaron. He doesn't seem to be sporting the fancy white shoes.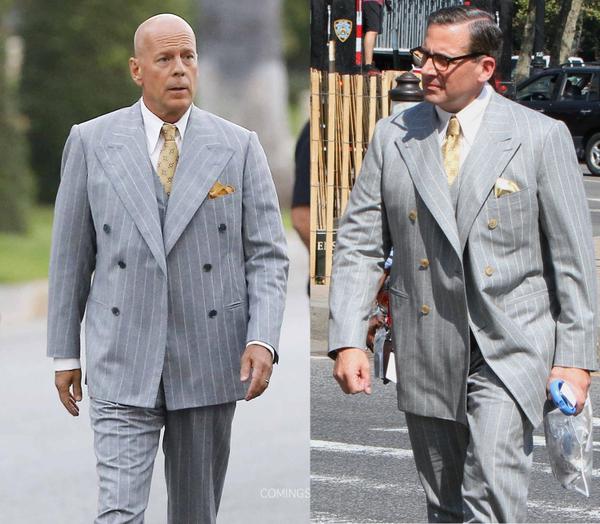 More images of Carell, Eisenberg and Stewart, in costume.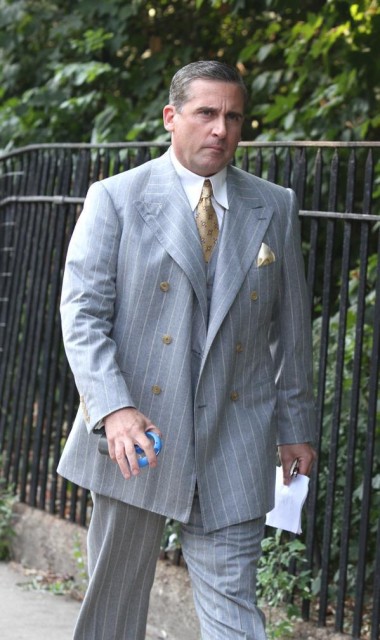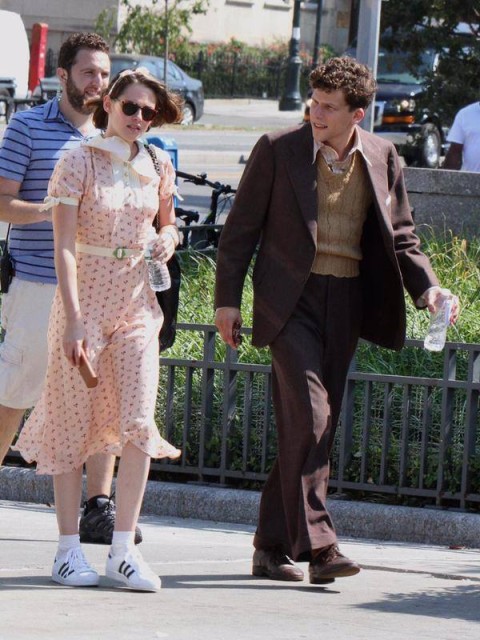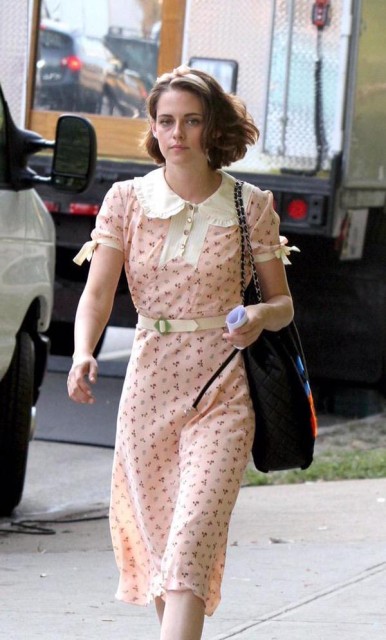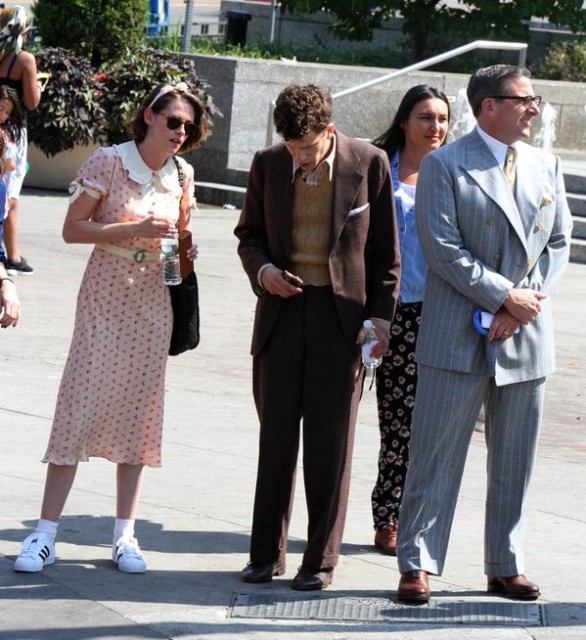 These reshoots are the first day of filming in New York, specifically Brooklyn. As the costumes match and reshoot a did not happen in LA, we assume Brooklyn is doubling for LA. Filming is expected to continue in Brooklyn this week.
The rest of the large cast has not been spotted so far, suggesting a bulk of the story takes place in New York. We hope to see more of everyone!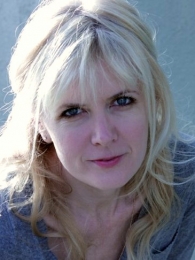 In other 2016 film news, yet another name has been added on IMDb. Shae D'lyn, who appeared in 'Dharma And Greg' and 'Boardwalk Empire' plays Carlotta.
More updates as they happen. Check out all our 2016 film coverage.