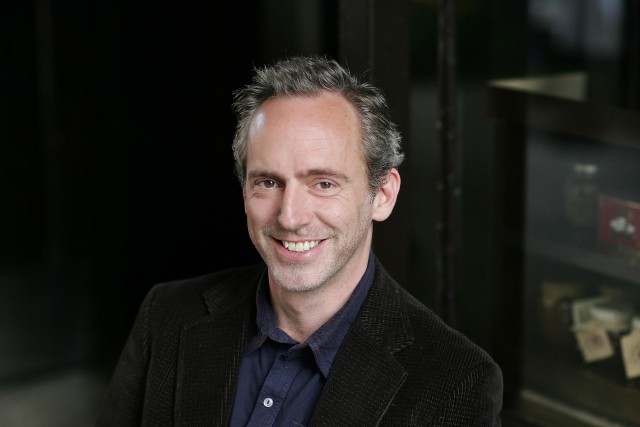 It is a big year for Woody Allen, as he is about to celebrate his 80th birthday, and 50 years of making films. In 2015, he remains a vital person in popular culture, and as busy as ever. Film critic Tom Shone knows more about that vitality and long career than most people, both from his day job and being a big fan of Allen's work. Which is probably why his publisher thought he'd be the guy to write 'Woody Allen: A Retrospective'.
Like the title suggests, it is a career spanning look at the auteur. It follows Shone's previous book about Martin Scorsese. The big hook of the book is the many unreleased photos from every era of Allen's career, covering up to last year's Magic In the Moonlight. Throughout the book there are Shone's writings, reflecting on Allen's work, with plenty of great insights and stories. Find more info on Amazon UK
.
We spoke to Shone about his history with Allen, how he has been picked by Allen as an interviewer of choice, and asked him to pick some favourites as well.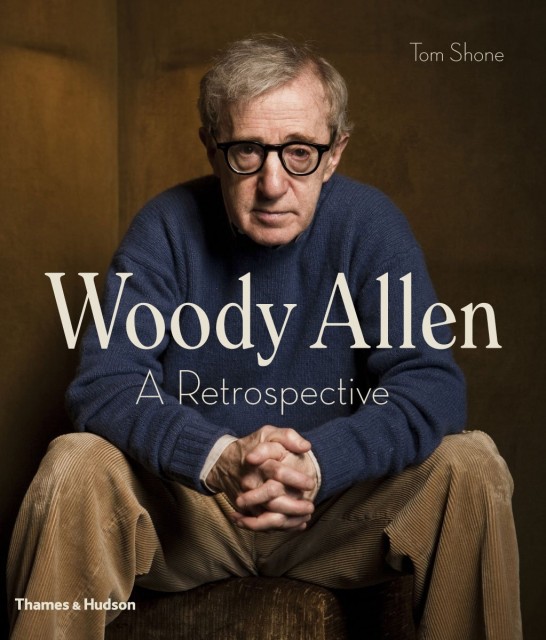 Do you remember when you first heard of Woody Allen, and watching your first Woody Allen film?
The earliest Woody Allen film I can remember seeing was Love And Death. I must have been about 8 and it was around a friend of my parent's house so I only caught half of it. The main thing I can remember is loving his cowardly Bob Hope impression, though I didn't know it was borrowed from Hope at the time, just that it was very funny and also the fact that he died at the end of it. That blew my mind. That a comedy could end with someone dying. I still thing it's very radical. 'Love And Death' is my favorite of the early films before Annie Hall. It's Woody Allen doing what Woody Allen was set on earth to do.
You interviewed Allen for the first time in the 1990s. How did that interview happen?
Woody Allen doesn't like meeting strangers, so interviewing him is a little awkward. I first met him during the European press tour for Deconstructing Harry in Paris in 1997. He had just started throwing himself into his European tours a little more enthusiastically, I think as an escape from the custody battle he was having with Mia Farrow at the time. He seemed miserable to be away from his children. But he perked up when I started talking about his work for 'The New Yorker' and how it set the stage for all the high-low swaps of register in his work, and when he next came to London requested me as an interviewer. So I guess he liked me. I certainly liked him and felt a little protective of him, as I'm sure many people do, I'm sure unnecessarily. Underneath the schlemiel act and the weak handshake and everything else he gives the impression of enormous inner strength and resilience — the kind that comes from disappearing into your head for hours, days, weeks, months at a time. The imagination is a muscular thing.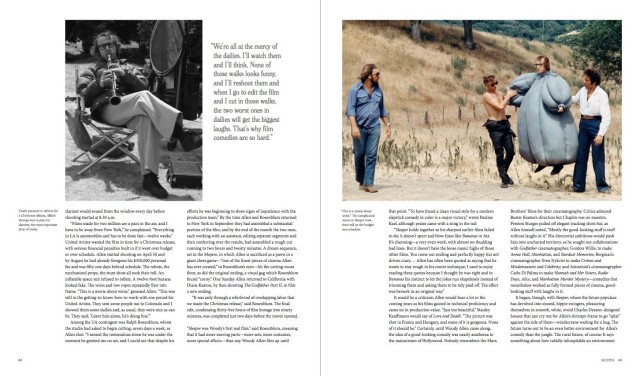 When did the idea of the book come to you? And how does it relate to your previous book, Scorsese: A Retrospective? 
The idea came from my publisher, as did the Scorsese, which is not to say that I don't love both filmmakers and was delighted to write about both of them. I was struck by the similarities between the two — their identification with New York, primarily, though they make films about very different parts of the city — Woody uptown, Marty downtown — but also their sense of humor, and love of great talkers, of street-corner spiel.
They're both very New York in that regard. To have mapped out such instantly recognizable and utterly different versions of the same city speaks, I think, to their vision as filmmakers and the question of the auteur. Both directors conducted the same experiment to see whether a European-style, director's career was possible in Hollywood and both came to the same conclusion: no. Scorsese took nine years to find that out, Allen one. Both then fought for their independence, Allen more successfully than Scorsese because his films costs so little. In many ways he is the auteur of auteurs — the one guy, the whole fabulous, furry, freakazoid auteurist experiment of the seventies really worked out for. He's till making films the same way after 50-odd years. Amazing.
The great thing about the book is the hundreds of unreleased or rare photos from Allen's career. How did you go about choosing which photos made the book?
I didn't make the original choice — that was my publisher, the estimable Colin Webb — but I got to oversee which ones went in and nixed a couple I thought were too well-known. As with the Scorsese wanted to give the reader a sense of being invited behind the scenes, and seeing unexpected angles on well-known films. The main challenge with Allen is: everyone knows and loves those films. So you want to jog their memory about the things they love, but also surprise them, somehow. I think we got there.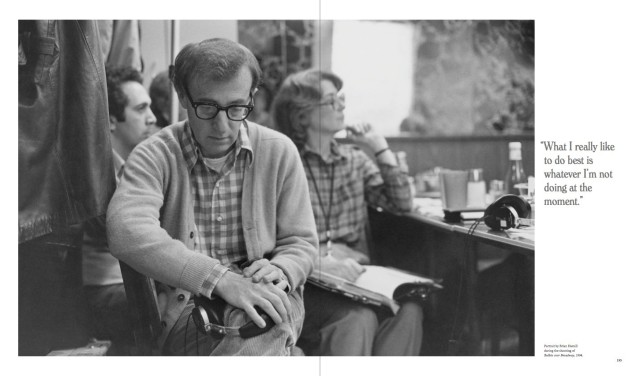 Revisiting Allen's long cinematic history over a short period – did you find anything new, or see anything that you hadn't noticed before in Allen's filmmaking?
This time around I noticed a few dating tips I hadn't seen before: like how his heroes are always using culture to pick up girls, whether it's art galleries or books of poems by e e cummings. It always spelled doom for them in the end: they play Henry Higgins for a bit, and impress the girl with their cultural references but then the girl grows confident and smart enough to leave them. That's the story in film after film. It's 'Pygmalion', basically. It occurred to me that Allen's career has a lot to do with the educational advances made by feminism in the late sixties and early seventies; if you look at the graphs for higher education for women it goes on this steep climb at the beginning of the seventies. That's 'Annie Hall', right there.
The general school of thought is that Allen's best film is either Annie Hall or Manhattan. If you had to choose between the two, what would it be?
'Annie Hall'. For the reasons stated above. Although I love Mariel Hemingway's performance in Manhattan — one of the few convincing portrayals of virtue in a Woody Allen film, and it elicits from him some of his best acting, particularly in that last scene. She raises his game. So gentle and affecting. 'Manhattan' is Allen's 'Catcher in The Rye' — and Tracy is his Phoebe.
There are 43 other films to choose from. Trapped on a desert island, which one would you choose?
The Purple Rose of Cairo or Bullets over Broadway. The two great farces about the imagination — Allen's great subject it seems to me, pursued in film after film — so either would be great to while away time on an island. Bullets might just get the edge, because of Dianne Wiest, my favorite Woody Allen leading lady of all time. Don't speak.
You can get the Woody Allen A Retrospective now at Amazon UK
, and it comes out 20th October in the US (pre-order on Woody Allen: A Retrospective
).
You can find more on Tom's work at his website or follow him on Twitter, @tom_shone.