News Bits! Our twice monthly round up of Woody Allen bits from around the web.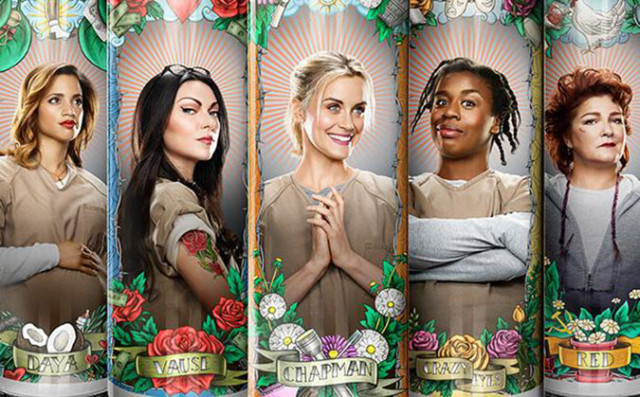 Have you binged on the entire third season of 'Orange Is the New Black' yet? We have and we loved it. Oddly, there was a storyline that involved Woody Allen. Cindy (Adrienne C. Moore) tries to become Jewish (long story) and watches Woody Allen films and in particular Annie Hall. A hilarious part of a wonderful show (and JTA has slightly more details). We loved the new season, by the way.
Here's some trivia. We count five Allen alums on the show: Jason Biggs (Anything Else), Natasha Lyonne (Everyone Says I Love You), Deborah Rush (The Purple Rose Of Cairo), Pablo Schreiber (Vicky Cristina Barcelona) and Mary Steenburgen (A Midsummer Night's Sex Comedy).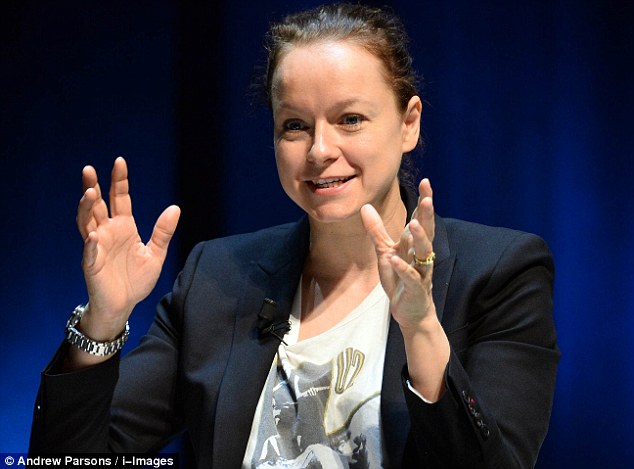 Samantha Morton recently spoke onstage at Cannes Lions. In the talk (covered by the Daily Mail), she revealed that she had never heard of Allen prior to working with him on Sweet And Lowdown (she was interviewed by Jefferson Hack).
I didn't really know who Woody Allen was.

Did you know who Sean Penn was?

No. I'm from Nottingham. I used to buy Mixmag and that was it! I wasn't into popular culture.'
Later the article discusses her discovery of Allen.
She also confessed to 'not doing my homework' before her audition for the role of Hattie alongside Penn, for which she won the London Critics Circle British Supporting Actress Of the Year, as well as being nominated for an Academy Award.

The actress, who is rumoured to be playing the Bond Girl in the next movie, revealed: 'I never saw a Woody Allen film until after I had worked with him – I didn't want to be nervous on set.

'Then I went to BFI [the British Film Institute] and was like, "oh f**k" – he's amazing.'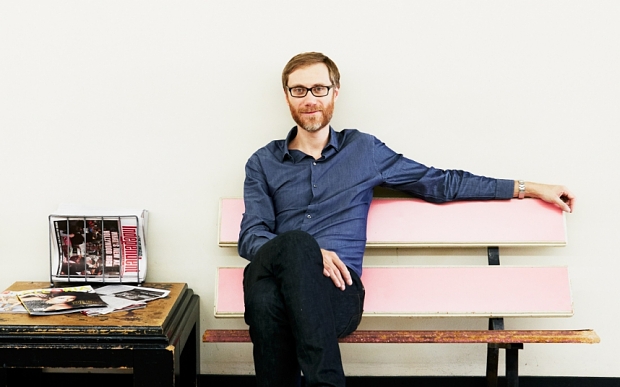 Stephen Merchant is taking to the stage, starring in West End production of Richard Bean's 'The Mentalists'. In a new interview with the Telegraph, Allen is mentioned, after Merchant talks about embarrassing himself on his own show 'Lip Sync Battle'.
Merchant says he decided he had better pull all the stops out for his turn because they might need to persuade other guests to do it – "then three days later it's been viewed 10 million times on YouTube". He comforts himself with the thought that Woody Allen once got into a boxing ring with a kangaroo on a Sixties talk show.

Allen and Billy Wilder are both heroes of his. Merchant admires their ability to move between genres. He's currently working on two film scripts, which he hopes to direct, both of which he says are more drama than comedy.
It's true! Here's the clip.
Merchant has co-written some great films. He also played Allen's role in a live read of Manhattan!
We are in love with the Twitter account Films In Films (@filmsinfilms). They recently highlighted the appearance of 'Halloween III' and 'Season Of the Witch' from Broadway Danny Rose. We've been thinking about compiling a definitive list of all films mentioned in Allen's films. Give us about three years to stitch it together.
Horror double feature marquee in Woody Allen's Broadway Danny Rose (1984) http://t.co/ogyAORVXZI pic.twitter.com/if5HBVycNG

— Films In Films (@FilmsInFilms) June 26, 2015
The latest episode of Another Kind Of Distance, a podcast about time travel films, features two Allen films – Sleeper and Midnight In Paris.
Xtra Vision has revisited some of Allen's funnier films, from Bullets Over Broadway to Bananas.
Things we never knew happened:
Woody Allen batting vs. Don Drysdale in a "Celebs vs. MLB All-Stars" softball game, 1967. pic.twitter.com/edKFIk5VoW

— Paul Lukas (@UniWatch) June 29, 2015
Fan art corner:
from Pinterest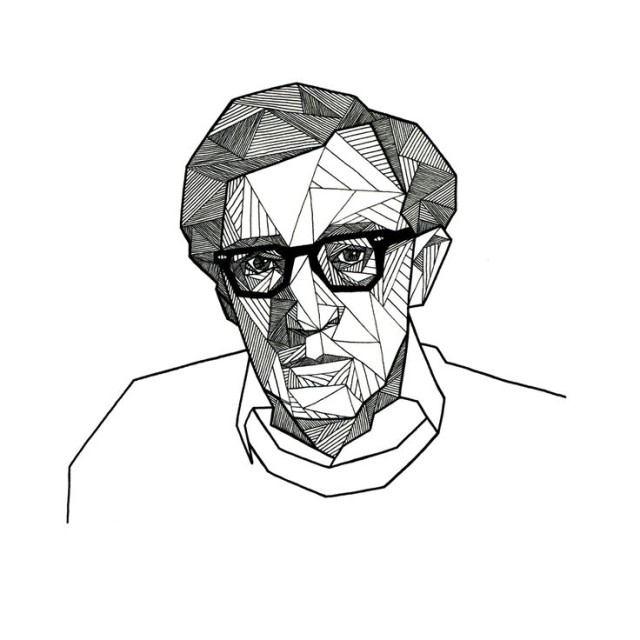 caricatura di ★Woody Allen★ pic.twitter.com/aHHjRA7ra0

— Corti & Festival (@CortiFestival) June 22, 2015
"El 80% del éxito consiste, solamente en ir".
(Woody Allen)#lovewins pic.twitter.com/AtZRALmTEq

— Iván Baeza (@Ivan_Baeza) June 26, 2015
https://twitter.com/elizabethsteen_/status/614876631543345152
https://twitter.com/QuoBaromaii/status/615429046529200128
Finally, we never noticed this before but it made us laugh. Christina Ricci and Jimmy Fallon in 'Anything Else'.
Because we don't talk about it enough here's Jimmy Fallon looking at the camera in Woody Allen's ANYTHING ELSE. pic.twitter.com/C2cb9auwNz

— Peter Avellino (@PeterAPeel) June 17, 2015