News Bits! Our twice monthly round up of Woody Allen bits from around the web.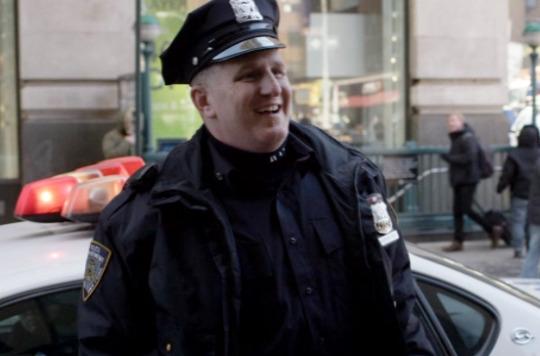 Michael Rapaport appears in the latest series of 'Louie', the show created, written, directed and starring Louis CK (who worked with Allen on Blue Jasmine). Rappaport worked with Allen on two films (Mighty Aphrodite and Small Time Crooks), and he compared the two comedy auteurs in an interview with Yahoo.
You know, the closest experience that I could compare it to was working with Woody Allen. Because the writing is very good, it's one person's voice, it's definitely one person in control, but it's not run like a dictatorship in any way. He's very open, and it's the same with Woody Allen. He's kind of the master of that.
Armando Iannucci hosted a screening of Stardust Memories for the BFI last month. The BFI has now posted a video of the event. It's pretty much 17 minutes of Iannucci singing Allen's praises, and insights into how he influenced Iannucci's own work. It's probably the most insightful interview about 'Stardust…' I've ever seen. He also tells the story of meeting Allen twice.
Iannucci just announced he is leaving the show he created, 'Veep' (which stars Julia Louis-Dreyfus, who starred in Deconstructing Harry). We love him and can't wait to see what he does next.
Robert "Bob" Weide is out promoting Mr Sloane, his new series starring Nick Frost. He directed Woody Allen: A Documentary a few years earlier and helped put together The Stand-Up Years 1964-1968 compilation. He talks about making the doco around 22:50 in.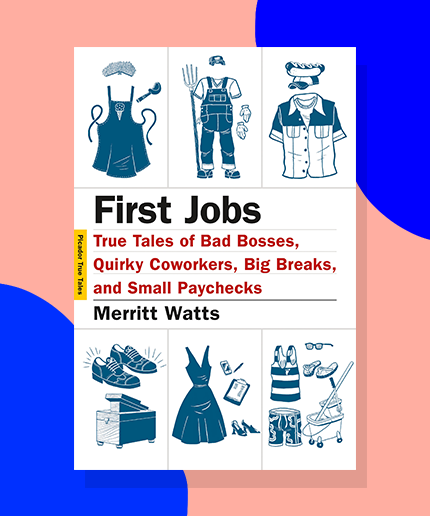 There's a new book called 'First Jobs: True Tales Of Bad Bosses, Quirky Coworkers, Big Breaks, And Small Paychecks' and Refinery 29 has an excerpt. The excerpt features Louisa Ermelino who worked on The Tonight Show with Johnny Carson, and she talked about when Allen guest hosted the show.
Woody Allen asked me to listen to his whole monologue because he was so nervous, which was really kind of great. Of course, I can't stand anything about him now, but at the time I thought he was fabulous. One of his wives was named Louise [Lasser], which is how we bonded. If he had said, "Run away with me to Zanzibar," I would have been waiting at the backstage door. A lot of the guest hosts had this self-important, patronizing attitude, but he was so respectful and funny, definitely my favorite.
We saw almost no photos back in the day, but a couple of pictures have surfaced on twitter from Jason Reitman's live read of Manhattan, held in November 2012. It's a much better look at the stage, and the cast in line – Stephen Merchant, Olivia Munn, Shailene Woodley, Fred Savage, Erika Christensen, Mae Whitman, Jason Mantzoukas.
#FLASHBACK 16/11/12 Shailene Woodley était au Film Independent Live Read Of Woody Allen's 'Manhattan' ❤ pic.twitter.com/uvmBsNzmKg

— Shailene Woodley FR (@Shailers_France) April 24, 2015
Play It Again Dan has ranked many of the performances in Allen films. Cate Blanchett in 'Blue Jasmine' and Judy Davis in Husbands And Wives take the top two spots.
As On This Day In Film reminds us, Annie Hall was out 38 years ago this month, 'Manhattan' was 36 years ago this month.
20 April, 1977, Woody Allen's Annie Hall was released, it starred Allen & Diane Keaton & won 4 Oscars inc. Best Pic pic.twitter.com/fQvEBL8Cd9

— On This Day In Film (@onthisdayinfilm) April 20, 2015
25 April, 1979, Manhattan was released, directed by & starred Woody Allen & with also Diane Keaton & Meryl Streep pic.twitter.com/2rb58LsM8l

— On This Day In Film (@onthisdayinfilm) April 25, 2015
Fan art corner:
You can buy this print from Society 6
Woody Allen on Society6! http://t.co/5xvRhEgc99 #woodyallen #cinema #film #director #illustration #vector pic.twitter.com/Pm6nL23waN

— Sombras Blancas (@SombrasBlancas) April 17, 2015
Finally, a photo we've never seen before. Allen playing baseball!
Woody Allen playing baseball. #woodyallen pic.twitter.com/DWvu5LasM6

— Deathzine (@deathzinex) April 26, 2015
That's it 'til next time. Find more of our previous News Bits