Irrational Man is the new film written and directed by Woody Allen. The official trailer has been released, and it's time for our usual shot by shot breakdown.
If you've not watched the trailer yet, you can find it here.
But here's the breakdown.
Rhode Island looks lovely, doesn't it. We're haven't identified the music – anyone?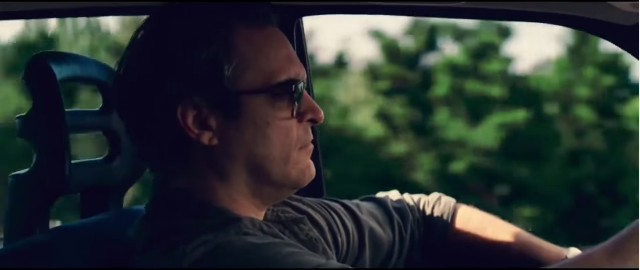 Here's Abe Lucas, philosophy professor, played by Joaquin Phoenix.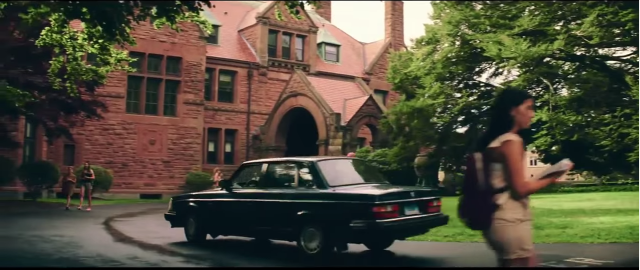 Salve Regina University, Rhode Island, also looking gorgeous and playing the fictional Braylin College.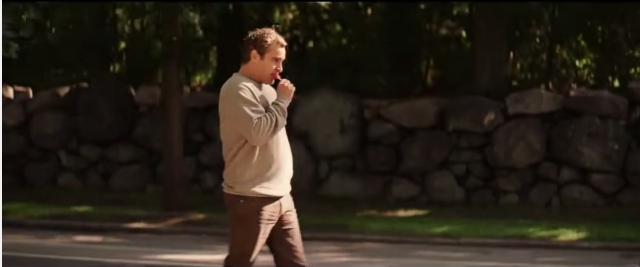 The new man in town has a bit of a reputation…
…or at least these two gossips know of him.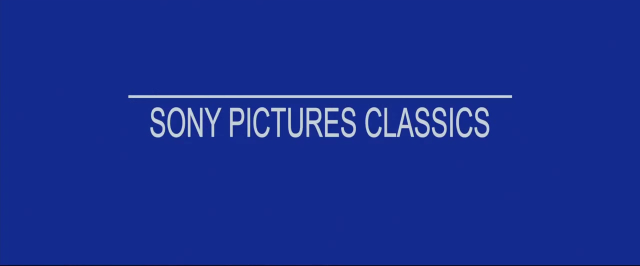 The US distributor, Sony Pictures Classics. This is their fifth film in a row with Allen, a very successful run that started with Midnight In Paris in 2011.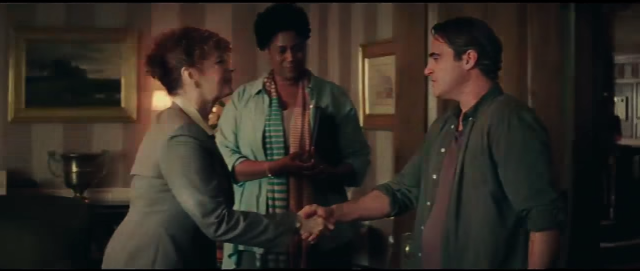 Abe mixes with the faculty. Can't quite tell but that could be Nancy Ellen Shore.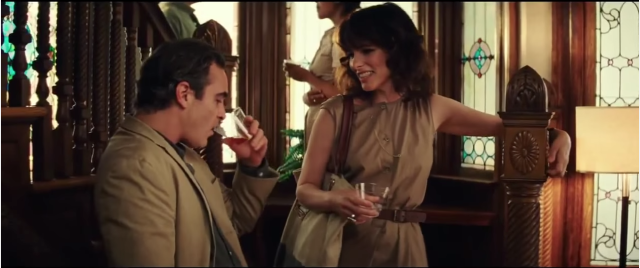 Parker Posey, playing another teacher.
Those who can't do, teach…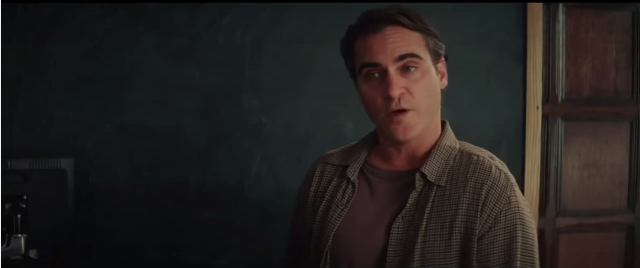 Abe compliments a student. Could it be…?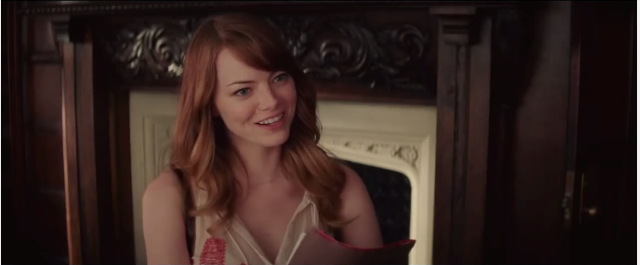 Yes! It is Emma Stone.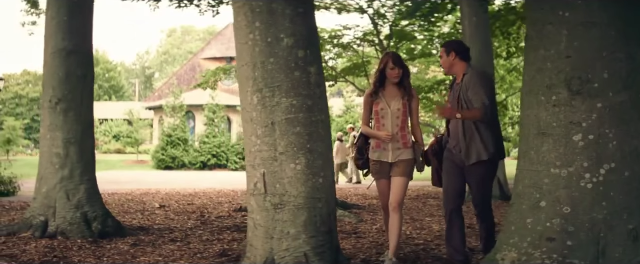 We saw lots of photos from the filming of this day. Apparently a park in Newport. Anyone pick the location?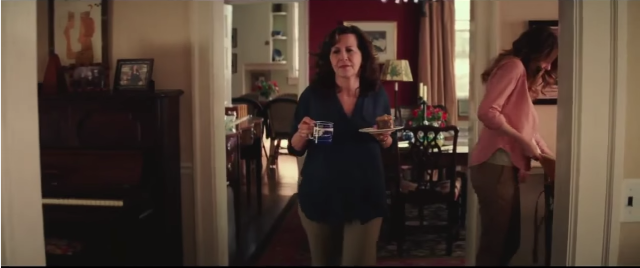 Emma Stone's mother in the film. We don't recognise the actress from the IMDB list, but it could be Betsy Aidem.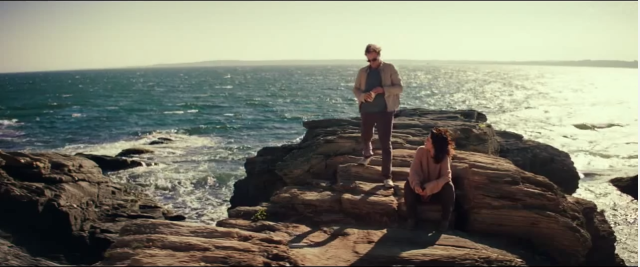 Beavertail State Park. What a great shot. Darius Khondji returns as cinematographer, in his fifth film with Allen (his first was Anything Else).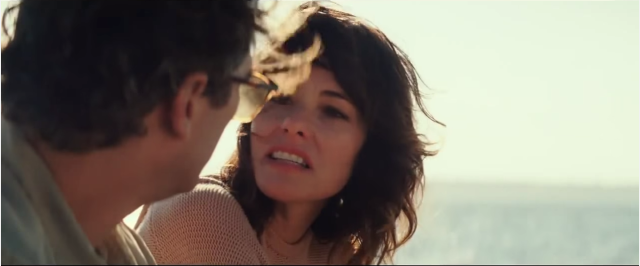 Posey and Phoenix begin a relationship. It's bound to go well.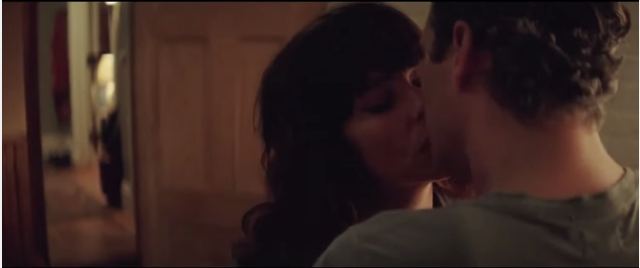 We need to take more dates to Beavertail.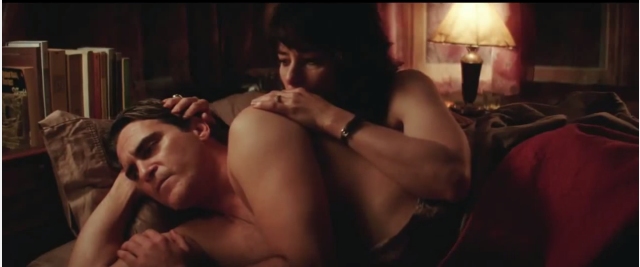 Phoenix has not been able to perform in bed. Poor chap.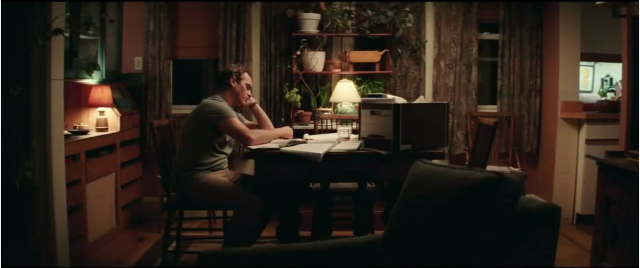 At least he has a great house.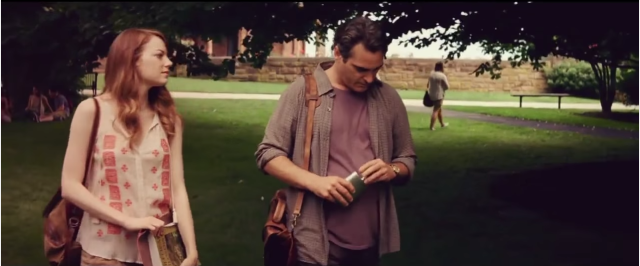 Drinking is bad…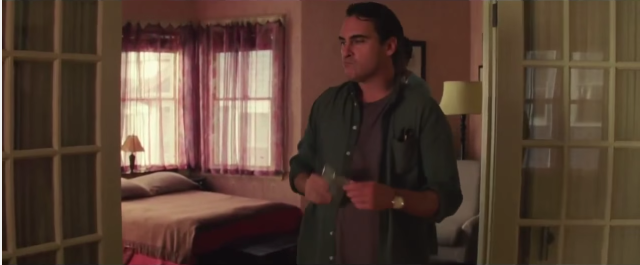 …although you can see how Phoenix got the role.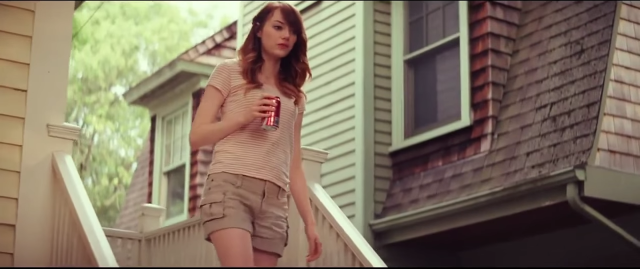 See, good people don't drink alcohol.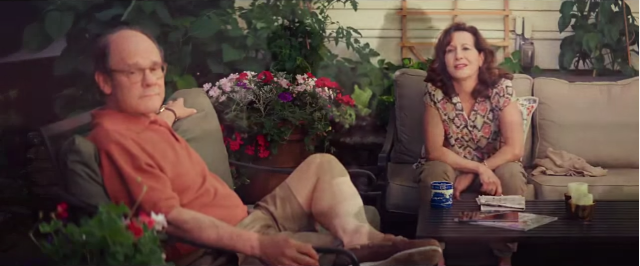 Ethan Phillips plays Stone's dad. We loved him as Neelix in Star Trek: Voyager.
I guess that looks nice.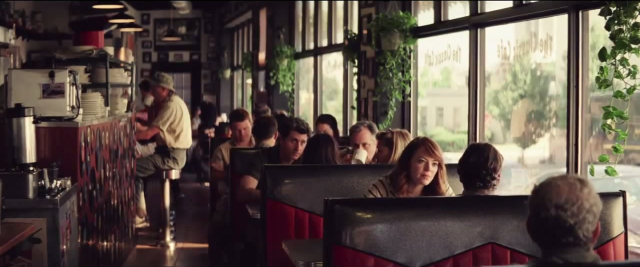 The Classic Cafe in Providence. Will the film be set in one fictional town?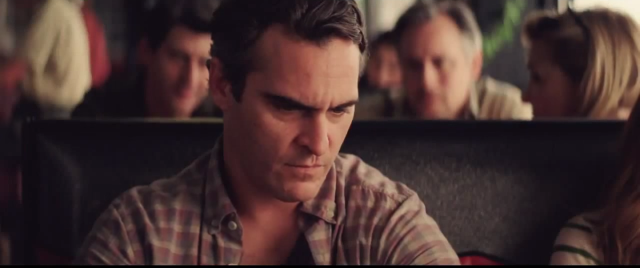 And everything changes. Gary Wilmes (left) and David Aaron Baker out of focus behind Phoenix.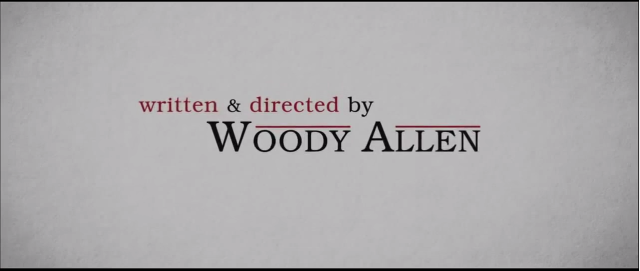 Why do the trailers do their own graphics, and not follow the standard Allen Windsor font.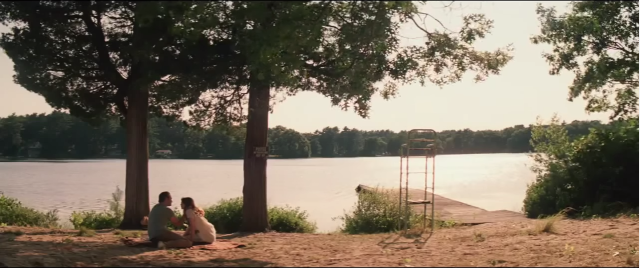 There's a lot of parks in this film. Anyone? Is this the park from West Greenwich?
Driving. Or trailer speak for 'moving on…'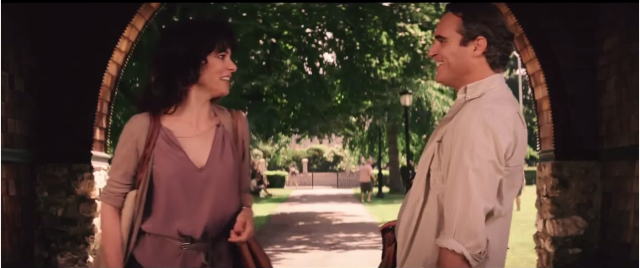 Big smiles!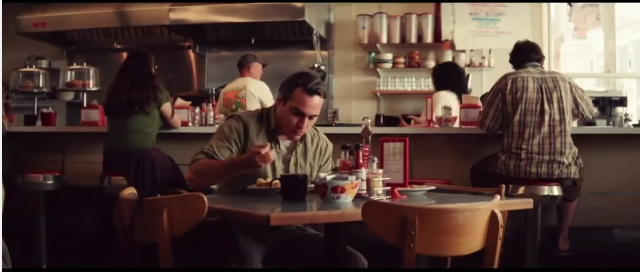 Anyone identify this cafe?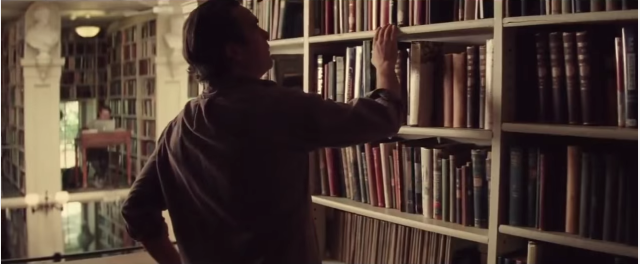 Abe is a reader.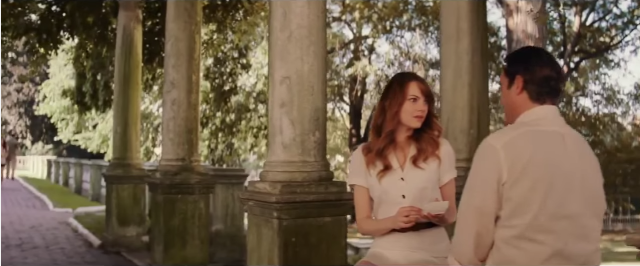 Another great location we can't identify. Has Stone's character taken over the voice over?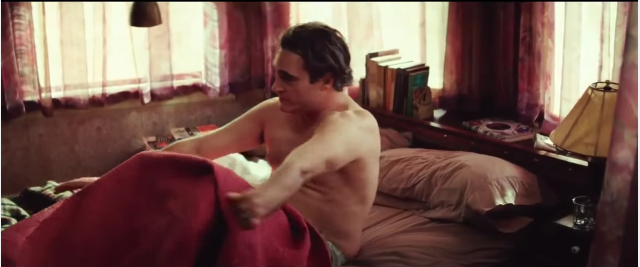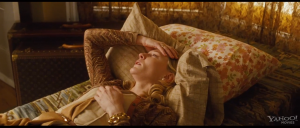 And then suddenly we are in a remake of Blue Jasmine.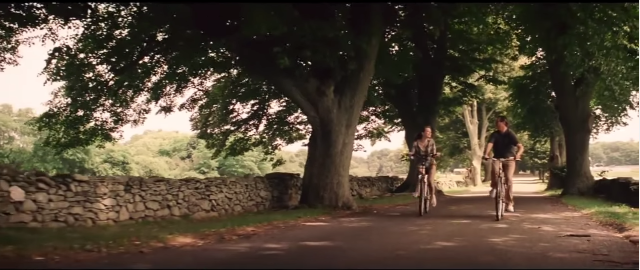 More pretty.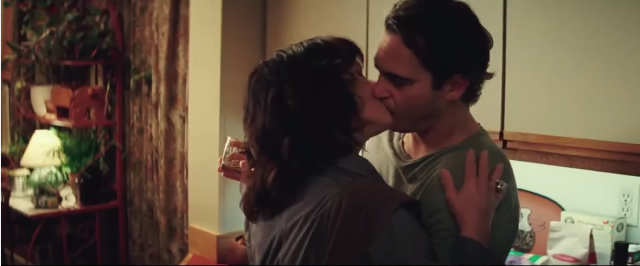 Kissing leads to…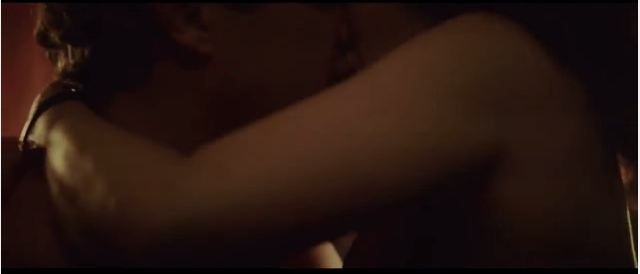 …a pretty explicit scene for Allen.
"You were like a caveman"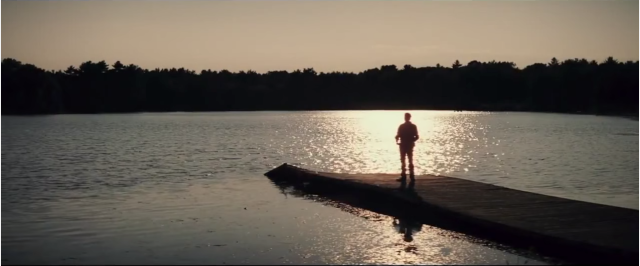 Another just gorgeous shot. West Greenwich?
Posey and Stone. This looks like the Fastnet Pub, Newport.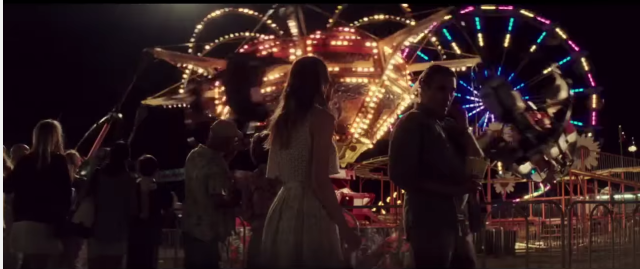 An amusement park. But which one?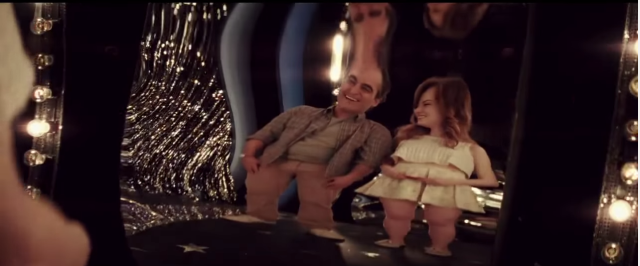 Not symbolic at all.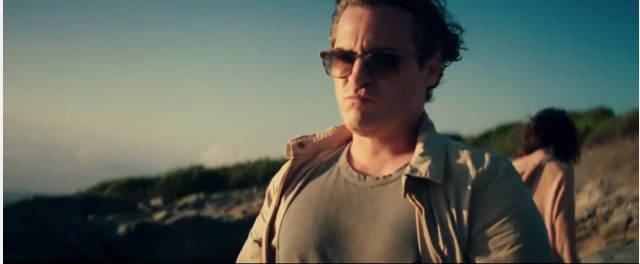 Back at Beavertail.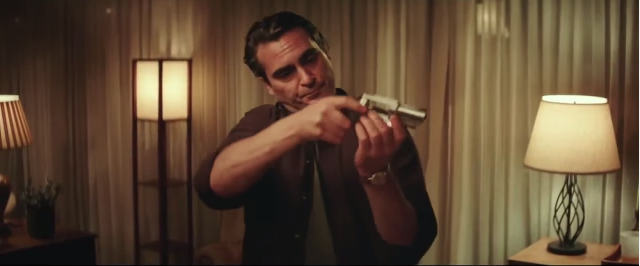 OK, wow. The trailer is almost done, and the first real sign of many of the rumours we have heard. Abe with a gun, what could it mean?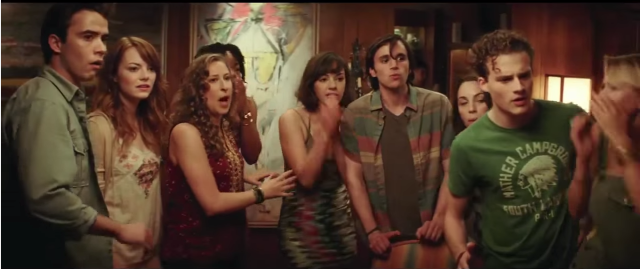 Our first sighting of Jamie Blackley, on the very left (and looking quite affectionate to Stone). Next to Stone is Sophie von Haselberg. On the far right are Ben Rosenfield and Meredith Hagner. The boy in the colourful shirt looks like Michael Goldsmith.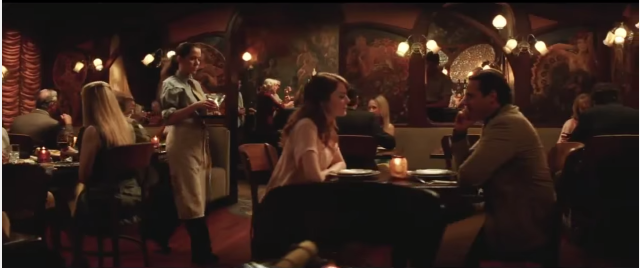 A restaurant called Loie Fuller's in Providence.
The quite small leading cast.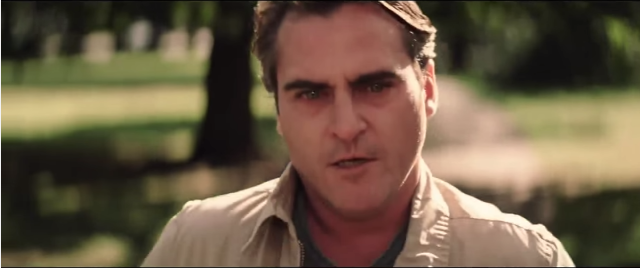 "I'm Abe Lucas". Intense…almost psychotic.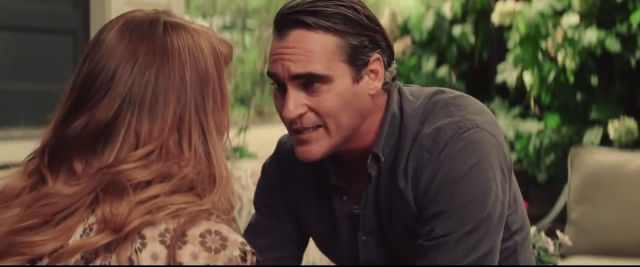 "This is the meaningful act…". And we get some insight into the film's title.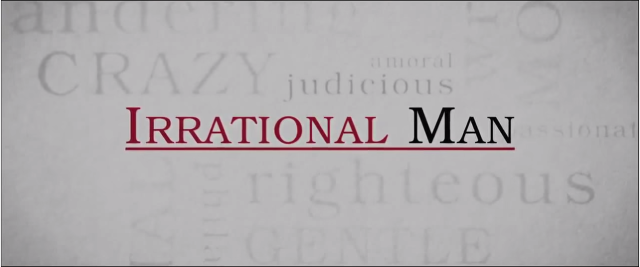 Crazy.
There's a lot to digest, and it certainly seems to be playing coy with much of the plot. We'll be sure to hear more in the lead up to the Cannes Film Festival.