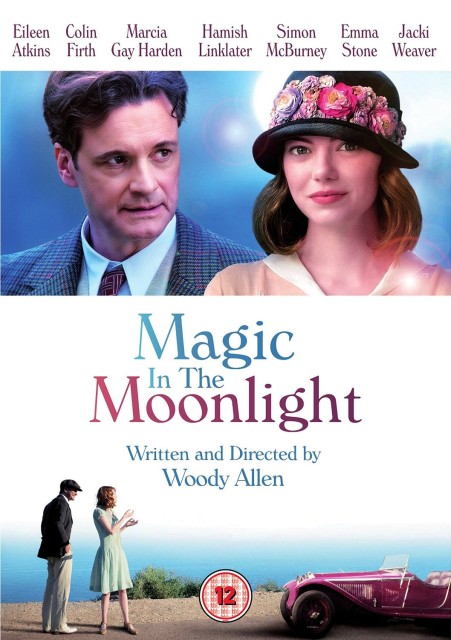 Magic In the Moonlight, the latest film written and directed by Woody Allen, is out today for the home in the UK. It is available on DVD, Blu-Ray and video on demand. The UK edition features the UK poster art.
'Magic…' is already out on home media in the US and UK. Releases in France, Germany and others to follow in April.
No special features announced, although the US version included two short featurettes. Blu-Ray version also features something called Ultra-Violet which will never catch on.
Here's the Blu-Ray art.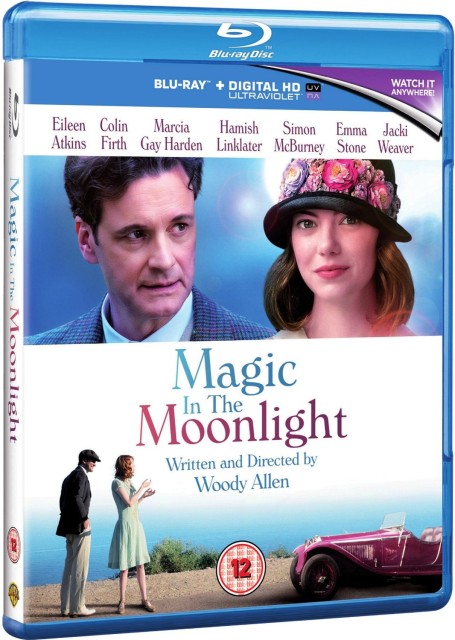 The film stars Colin Firth and Emma Stone. Here's the UK trailer.
You can buy 'Magic In the Moonlight' at DVD
or Blu-Ray
at Amazon UK.