Broadway Danny Rose is the latest title to hit Blu-Ray. The limited edition run will be released by distributor Twilight Time, and it's the third Allen related title after Crimes And Misdemeanors and The Front.
'Broadway Danny Rose' arrives on Blu-Ray on 8th April 2014. As it's a limited edition run of 3000, it's a good idea if you want them to pre-order – which you can do from today. Screen Archives is your place to preorder.
'Broadway Danny Rose' was first released in 1984 and stars Woody Allen in the title role as a haplessly optimistic talent manager. It also stars Mia Farrow and Nick Apollo Forte.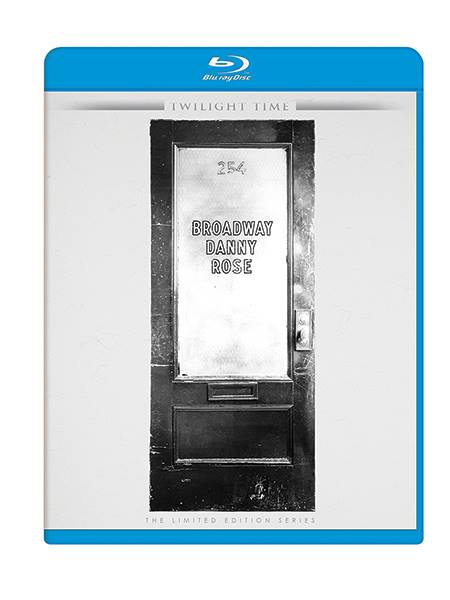 There's not much in terms of special features. There's an isolated music track, and the original trailer. Twilight Time posted this new cover mock in case on their Facebook, with a cover that mimics the DVD release.
Twilight Time has mentioned that there will be more Woody Allen titles to come. Let's hope they announce them soon!