News Bits! Our twice monthly round up of Woody Allen bits from around the web. As usual, when there is big news, it's a bit quiet in this column.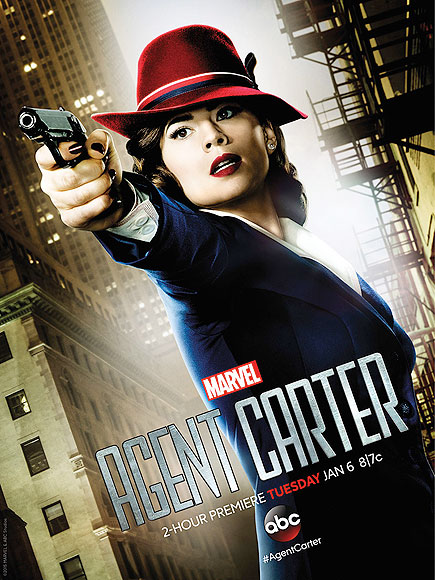 Hayley Atwell has been out promoting her new series 'Agent Carter', the latest series from Marvel. She recently appeared on Jimmy Kimmel Live, and shared a story about her father accosting Woody Allen on the red carpet premiere of Cassandra's Dream.
Atwell's first job was with Allen on Cassandra's Dream. She told her beginnings recently to People.
I trained in classical theater and graduated 10 years ago," says the actress. "Eight months out of school, I got the call to be in [Cassandra's Dream.] That really started my film career.
Erica Leerhsen recently spoke to Mr Rumsey about working with Allen. She is promoting her new film 'Pacific Standard', but has worked with Allen three times – Hollywood Ending, Anything Else and Magic In the Moonlight.
Let's talk Magic in the Moonlight; can you briefly tell us a little about your role and how you came to get the part?

Well, anytime Woody asks me to work for him I say yes!

Haha I can imagine! I've heard that Woody Allen can be rather quiet in terms of direction and notes, is that true and if so how did you approach playing the character?

Woody is fairly quiet yes. I just used the things I knew and had experience in when approaching the character. He (Woody Allen) often says 'you do not have to say what I wrote. You can say it however you want. But this is what I'm trying to get across. Do not put anything into the words, because the words can be thrown away. What you're thinking matters more'.

Also Woody plays all the time, working with him is great fun. As I said in another interview, the first thing he will tell you in the morning is a joke.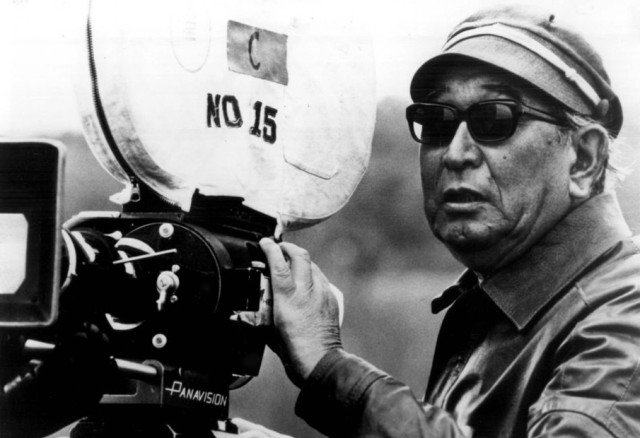 Playlist recently featured a list of favourite films by Akira Kurosawa. 100 films in all, with only one entry by each director. Kurosawa chose Annie Hall for Woody Allen. For Allen's part he is a big fan of Kurosawa, and listed his 'Rashomon' and one of his top ten films.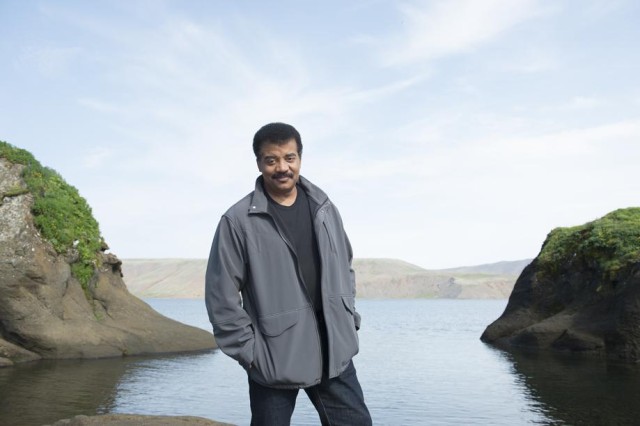 Neil Degrasse Tyson's 'Cosmos' series was one of our favourites. The scientist recently answered questions in the Boston Globe, including a Woody Allen one.
Q. In Woody Allen's "Annie Hall," the young Alvy Singer expresses his existential dread by saying, "The universe is expanding," and his mother responds, "Brooklyn's not expanding!" Which attitude is more appropriate? Should we be worried that the universe is expanding?

A. I try not to invest any emotion in the conduct of the universe. The universe just is. So the moment emotions get in the way, you can't think rationally about what's going on. If we get hit by an asteroid, that would be bad. But the fact that we're expanding or contracting, to me, I have no investment.
'Magic In the Moonlight' didn't make many top ten lists, but it did make Scott Feinberg's at the Hollywood Reporter.
MXDWN recently reflected on Stardust Memories.
Fan art corner
Mis niños hicieron dibujos de Woody Allen, super lindos 🙂 pic.twitter.com/I6JSh0alQ7

— Mr. November (@xene1ze10) January 3, 2015