This week the production of the Bullets Over Broadway Musical has reached the landmark 100 shows. The cast and crew did some celebrating and we have the pics.
Here's the cake from the 100th show, and a photo with the Bullets Babes then the whole cast and crew. And while we are here – congratulation from us too!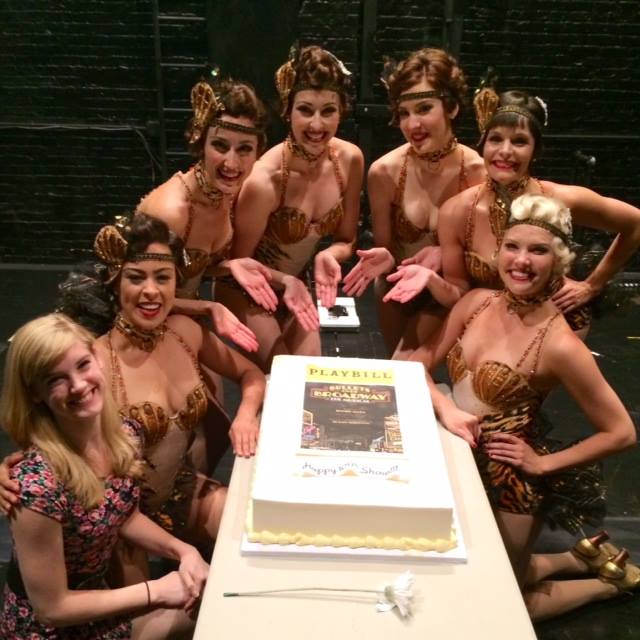 In the big cast photo we can spot Susan Stroman, Lenny Wolpe, Trixie the dog, Vincent Pastore, Zach Braff, Nick Cordero, Brooks Ashmanskas, Helene Yorke and Marin Mazzie.
It's a great achievement, especially when you think of how many legendary shows didn't make it past 100. Here's to 100 more!
'Bullets…' is still a hot ticket on Broadway and tickets are available at their official site. To keep up with everything in the 'Bullets…' world, and there's always cool stuff it seems, check out their Facebook page.