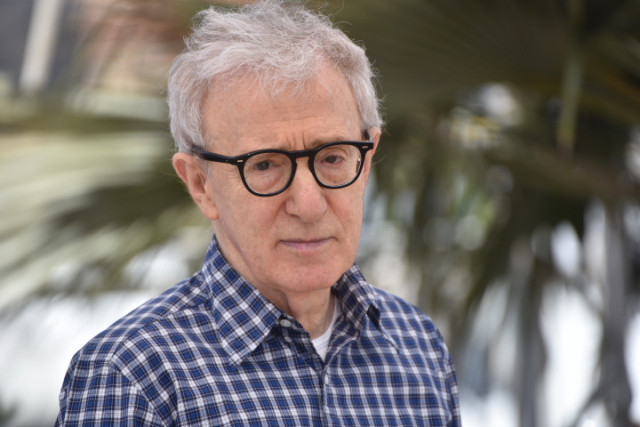 New York Post's Page Six column has run a new interview with Woody Allen. The light piece has new quotes from Allen about his new film, Irrational Man, the cast, and the setting of Rhode Island.
He talked about the choice of Rhode Island, and how it played in the film.
This had to film in the US. But I need overcast, not sunshine. A nuisance, it means shooting early, 7 to 9 a.m., interiors in the afternoon, outside again 6 to 8 p.m. Takes longer because I need dark days.

Gray cloudy, like London, we can work outside. The film industry moved to LA 100 years ago to have great sunny days. 'Magic in the Moonlight,' which I did in the South of France, was tough. Too many sunny days.
Interesting that the film 'had' to be made in the US. With his 2016 film due to be another US production, we wonder if some of Allen's fundsing might demand US locations.
On the cast.
Joaquin Phoenix is great. I always wanted to work with him. Emma Stone radiates. Charismatic. Terrific dramatic sense. She's warming. Another few years, she'll be a great American movie star. First time with Parker Posey, who usually does comedies. She's excellent.
And finally, on his favourite place in Rhode Island
I fell in love with Newport. If I ever get a summer house it'll be there.
'Irrational Man' opens in New York and Los Angeles on 17th July 2015. We are just a couple of weeks away! We expect more interviews to come.