Production on the 2016 film written and directed by Woody Allen continues to plow on. Kristen Stewart was spotted on busy 7th Avenue in the heart of Manhattan. We also got a pic from one of our readers of Allen in Nyack.
No pics in costume but Stewart was spotted arriving on set on 7th Ave near 20th Street, suggesting the trucks were set up to use an interior location close by. No other cast members were spotted.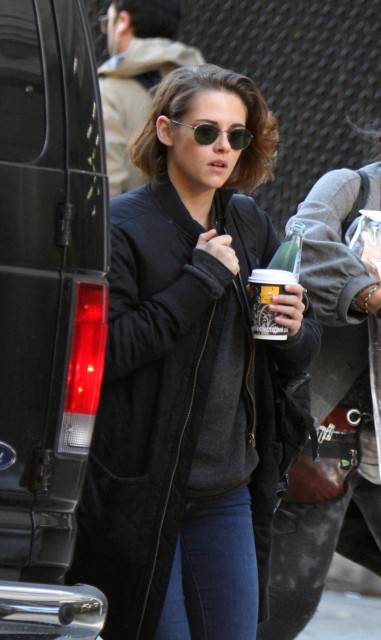 And thanks to our reader Tina who has sent us a pic of Allen himself. It was taken in Nyack, a favourite filming spot for Allen. He last shot scenes there for Blue Jasmine.
The 2016 film production continues. It is unclear when the film will wrap – it was originally announced for mid October. Perhaps the Bruce Willis/Steve Carell situation has added extra days.
We will keep following the production as it happens, and do a big wrap of all we know soon.