Sony Pictures Classics has released more new images from Magic In the Moonlight, the new film written and directed by Woody Allen. The new shots features our first look at Jeremy Shamos and Erica Leerhsen and some new locations. They have also released a new extended synopsis with character names and more details.
Here's the long synopsis. It looks like it's from some sort of press kit. Does anyone have it?
Set in the 1920s on the opulent Riviera in the south of France, Woody Allen's Magic in the Moonlight is a romantic comedy about a master magician (Colin Firth) trying to expose a psychic medium (Emma Stone) as a fake.

Chinese conjuror Wei Ling Soo is the most celebrated magician of his age, but few know that he is the stage persona of Stanley Crawford (Firth), a grouchy and arrogant Englishman with a sky-high opinion of himself and an aversion to phony spiritualists' claims that they can perform real magic. Persuaded by his life-long friend, Howard Burkan (Simon McBurney), Stanley goes on a mission to the Côte d'Azur mansion of the Catledge family: mother Grace (Jacki Weaver), son Brice (Hamish Linklater), and daughter Caroline (Erica Leerhsen). He presents himself as a business man named Stanley Taplinger in order to debunk the alluring young clairvoyant Sophie Baker (Stone) who is staying there with her mother (Marcia Gay Harden). Sophie arrived at the Catledge villa at the invitation of Grace, who is convinced that Sophie can help her contact her late husband, and once there, attracted the attention of Brice, who has fallen for her head over heels.

From his very first meeting with Sophie, Stanley dismisses her as an insignificant pip-squeak who he can unmask in no time, scoffing at the family's gullibility. To his great surprise and discomfort, however, Sophie accomplishes numerous feats of mind-reading and other supernatural deeds that defy all rational explanation, leaving him dumbfounded. Before long, Stanley confesses to his beloved Aunt Vanessa (Eileen Atkins) that he has begun to wonder whether Sophie's powers could actually be real. If they were to be true, Stanley realizes that anything might be possible, even good, and his entire belief system would come crashing down.

What follows is a series of events that are magical in every sense of the word and send the characters reeling. In the end, the biggest trick Magic in the Moonlight plays is the one that fools us all.
Here's the new images.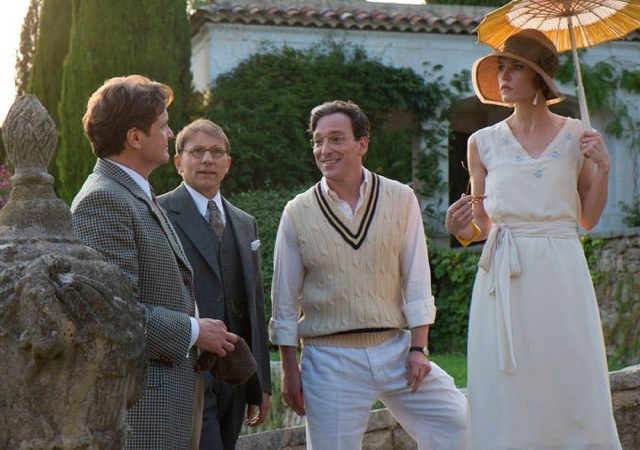 Colin Firth, Simon McBurney, Jeremy Shamos and Erica Leerhsen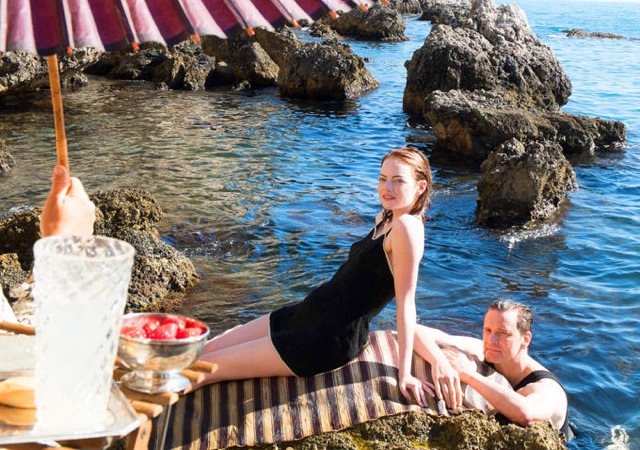 Emma Stone and Firth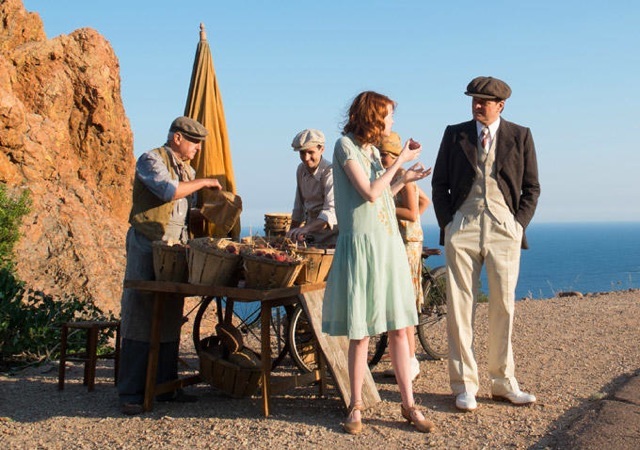 Stone and Firth. Eating.
Stone and Hamish Linklater. Interesting shot with some camera equipment in the background.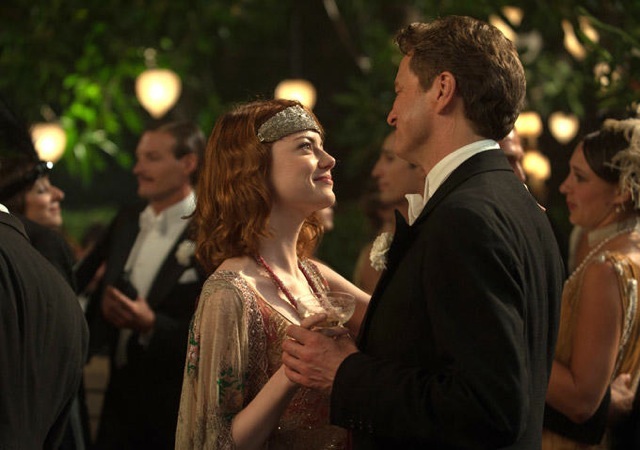 Stone and Firth. Different angle on a familiar shot.
Why it's Firth and Stone.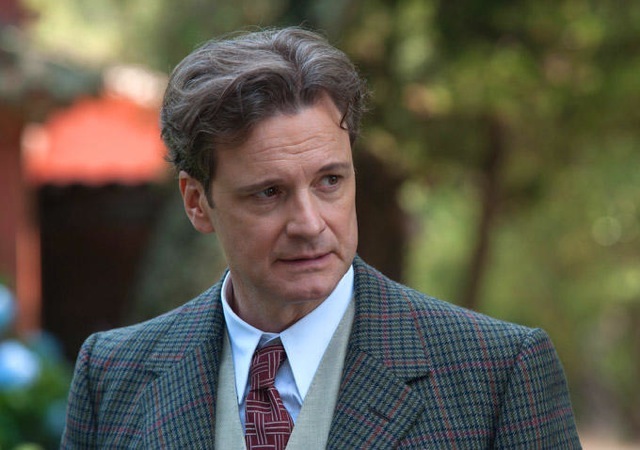 Handsome man.
'Magic In the Moonlight' is out on limited release in the US on the 25th July. That's a little over two weeks away!