A brief bit of Woodywatch, just to report Woody Allen was spotted partying on New Year's Eve. Along with his wife Soon-Yi Previn, the two travelled to Palm Beach to Donald Trump's Mar-a-Lago Club for a Moulin Rouge themed do.
Palm Beach Daily reported the story and snapped a pic of the couple.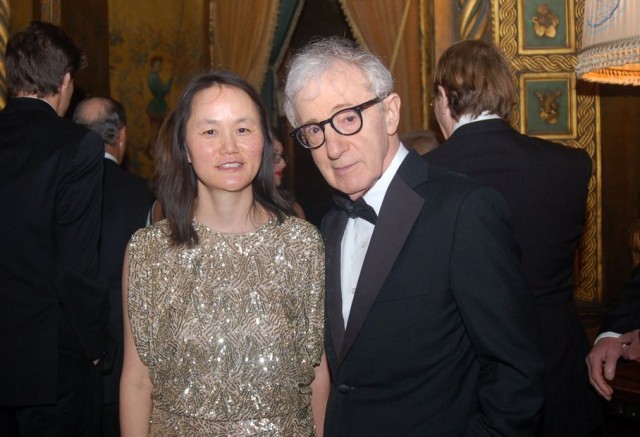 Other guests in attendance included Donald Trump himself, as well as Paul McCartney and Rod Stewart.