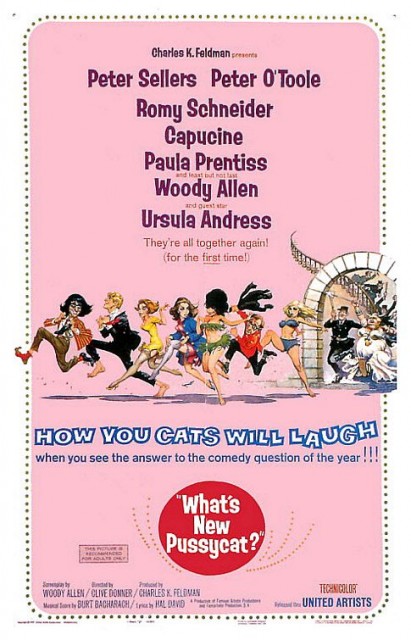 In 1965, having made a living of being a TV funny man, Allen took his very first film credit, writing (or indeed rewriting) the script for What's New Pussycat?. Allen also appears on screen, although very little of the sophistication he would later bring to his films is on show here. A straight ahead bawdy comedy, with some pretty great lines, it is nonetheless a 60s artefact.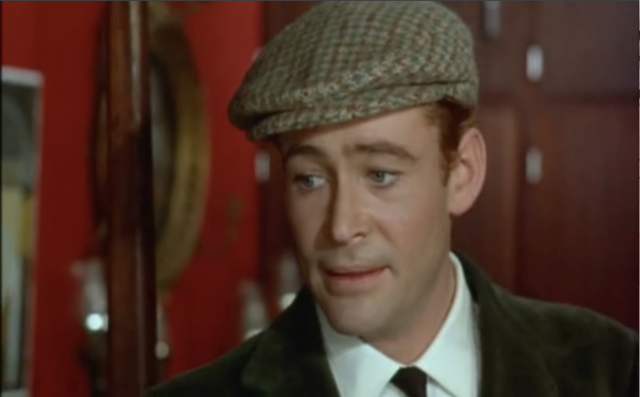 The late, great Peter O'Toole stars as Michael James, a ladies man trying to go straight and be faithful to his fiancée (played by Romy Schneider), but can't help but fall back into his old partying ways. Somehow, Peter Sellers, Woody Allen and a parade of sixties bombshells get involved.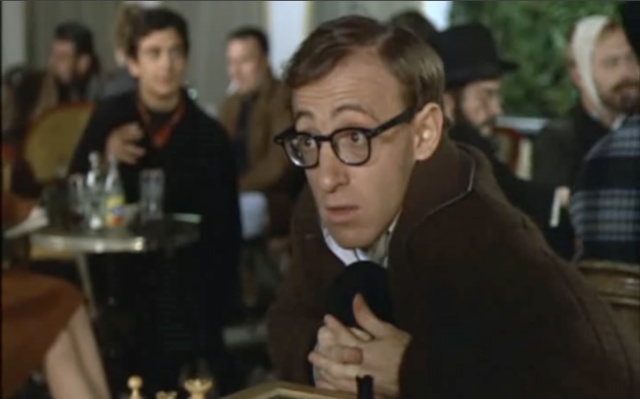 Part of the problem, watching these films today, is Mike Myers managed to parody them so fully in the 'Austin Powers' films. They are very much stuck in a certain mould, one that would date very quickly. But these are escapist fantasies of swinging London, and for a bit of fun they do the job.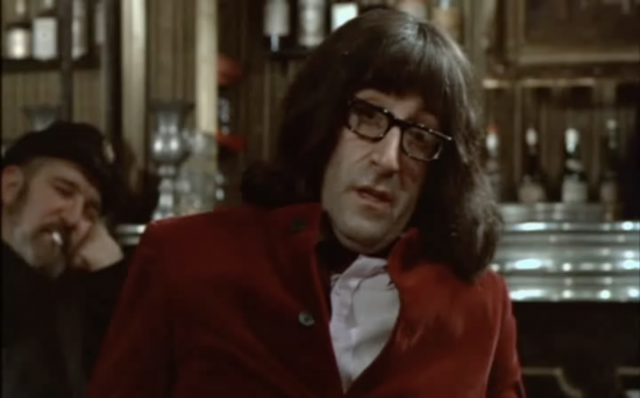 Allen's humour might have been sparked by Broadway light entertainment, but he made his mark when the sixties came along, and his clever wit on love and sexual politics came into his work. And yes, there are plenty of jokes about getting laid. The set pieces – in particular the third act – are a lot of fun. But then there's the go-kart scene, which is just there to be there.
Allen is fine in this film. He doesn't go completely wild in the film – in fact he is almost the restrained one of the three men. Sellers is perhaps too over the top here, and it's disarming to see the suave O'Toole play a foolish character. And all three men probably think they are the star of the show – there is little chemistry between them. The women are but eye candy. Look, it's a product of it's time.
Director Clive Donner does a workable job on his first Hollywood film, but this is such a victim of the studio system, it can hardly be considered Donner's work. The film did fine in cinema's, but as the years go by it's over shadowed by the Tom Jones title song.
Amazing to think that Woody Allen hated the end result so much, that he went and fought for complete control, which has turned into a defining aspect of his career. Not a highlight in the careers of anyone involved, it is at the very least funny, and it got Woody Allen on a film set. In the end though, it's all cheap laughs.
Director: Clive Donner
Full cast: Peter Sellers, Peter O'Toole, Romy Schneider, Capucine, Paula Prentiss, Woody Allen, Ursula Andress, Michel Subor, Edra Gale, Katrin Schaake, Eléonore Hirt, Jean Parédès, Jacques Balutin, Jess Hahn, Howard Vernon, Françoise Hardy, Sabine Sun, Nicole Karen, Jacqueline Fogt, Daniel Emilfork, Tanya Lopert, Barbara Somers, Robert Rollis, Annette Poivre