News Bits: Our twice monthly round up of Allen news bits from around the web.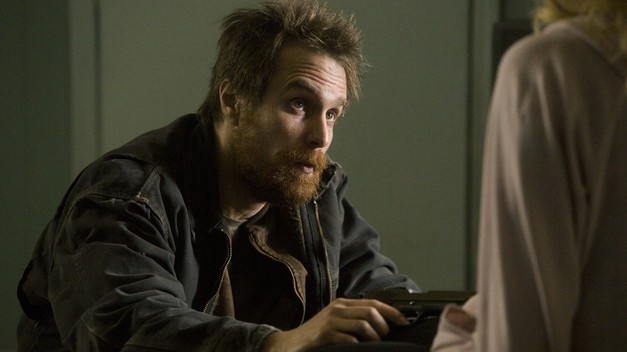 Sam Rockwell was recently interviewed at the AV Club about 'Random Roles' in his career. One of the roles they asked him about was his small role in Celebrity. He reveals some great stuff about that role, and that film.
AVC: What was it like working with Woody Allen?

SR: Well, he was really nice. And [Leonardo] DiCaprio was awesome. DiCaprio was just a kid. I guess I was, too. Michael Imperioli dropped out of that. He was supposed to play my part, and he dropped out to do a little TV pilot called 'The Sopranos'. Which led nowhere, by the way. So he lost on that. And they said, "Well, you've got to dye your hair for this." And I was like, "What are you talking about? This is a nothing part, I'm not going to dye my hair." They said, "Woody wants you to dye your hair. Michael Imperioli was going to dye his hair." I was like, "I'm not Michael!" And they finally talked me into dying my hair, and then I had a lot of fun doing it. It was fun to work with Woody Allen. We were in Manhattan, and we went up to Atlantic City at some point, and me and DiCaprio were in the back of some van sleeping, coming back from Atlantic City. It was cool. It was a cool thing to do.

There's a guy from 'Entourage', Adrian what's his name [Grenier], was in the movie. And I had some amazing wardrobe. Actually when I met Chris Walken on the play we did together, 'A Behanding In Spokane', he said—[Switches into a Walken impression.]—"You know, I really liked you in that movie 'Celebrity'. I like the way you were walking." I said, "You're kidding me, right? I'm barely in that movie. If you blink, you're going to miss me." He was like, "No, I really liked it, it was very specific. I liked how you were walking. I liked your clothes." And I was like, "There's no way he remembers me from that movie." But he did. He's not kidding, he's serious. He remembers shit like that. In fact, there was a scene that was cut on an airplane with Kenneth Branagh, who's also very nice. We had this great scene on an airplane, on a private jet, where we're sort of terrorizing Kenneth Branagh. It was a pretty funny scene. I wonder if that's on the DVD extras or something.
We wish it was a DVD extra!
—
The classic song 'Blue Moon' was used extensively in Blue Jasmine. It led the LA Times to look into the history of the song.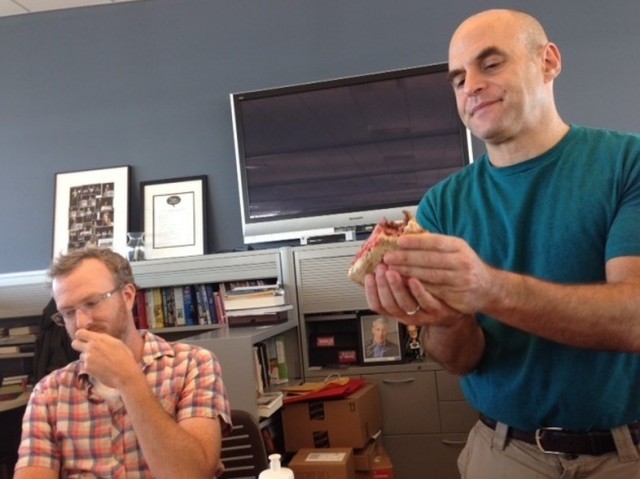 The team behind NPR's excellent comedy show Wait, Wait Don't Tell Me have a great column called Sandwich Mondays. They recently looked at the famous 'Woody Allen' from New York's Carnegie Deli. It's quite a fun read, full of Woody Allen in-jokes.
—
Actor (and now writer/director) Joseph Gordon-Levitt was posed the question of his favourite Woody Allen film on twitter (he's @hitRECordJoe). Here was his choice.
"@VintageFrance: #DonJonChat Joseph! Favorite Woody Allen film and why?"

Stardust Memories. 8 1/2

— Joseph Gordon-Levitt (@hitRECordJoe) September 17, 2013
GQ Australia has rounded up Woody Allen's Most Iconic Characters. Their list of ten is topped by Annie from Annie Hall.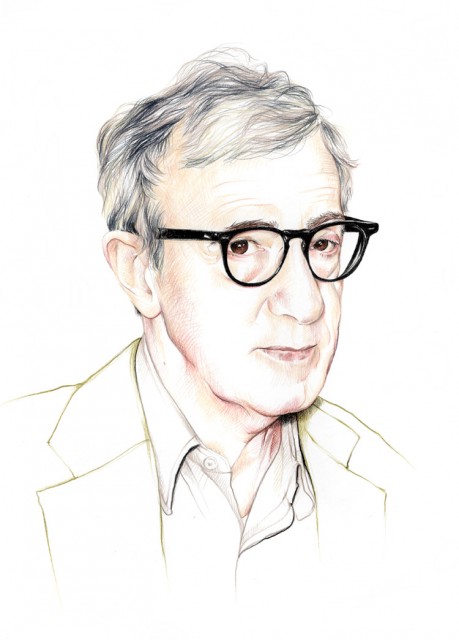 More GQ. Caroline Andrieu is an illustrator who did the recent Allen portrait for GQ France. She posted the unadorned image on her blog, alongside with the illustration featured in the magazine.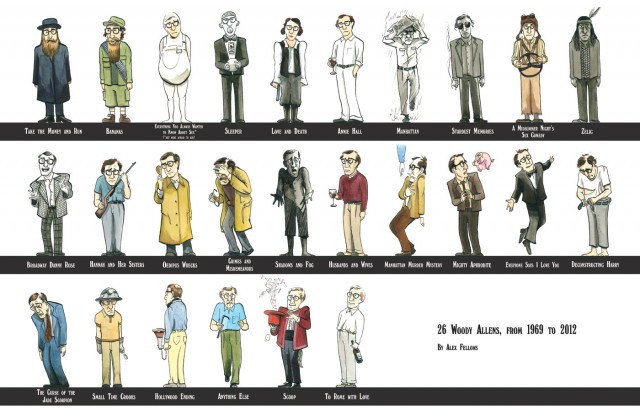 Artist Alex Fellows is selling this wonderful print.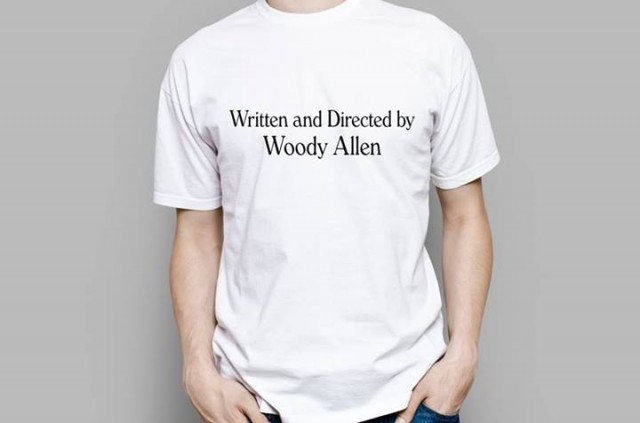 Super 8 is selling this excellent t-shirt with a variety of colours.