News bits: our twice monthly update of Woody Allen bits from around the web…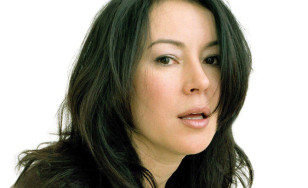 Jennifer Tilly spoke to Mark Thompson on The Edge recently. The podcast features clips from Bullets Over Broadway, and Tilly speaks about Allen and her experience making the film. Starts at about 2:53. Interestingly, she reveals that the part of Olive could have been taken by Tracey Ullman and Cyndi Lauper, and her audition.
'Days Of Our Lives' actress Ashley Benson was lucky enough to get this from Woody Allen. Is there a chance she could be in an Allen film soon?
https://twitter.com/AshBenzo/status/385826026397659137
Quentin Tarantino has listed his favourite films of 2013 – so far. Blue Jasmine comes in at number 3. He also listed 'Frances Ha' with Allen alum Greta Gerwig (To Rome With Love).
Olga Kurylenko also loved it.
Just saw Woody Allen's #BlueJasmine. Amazing actor's work. Cate Blanchett is breathtaking. The movie is a great life lesson. Don't miss it

— Olga Kurylenko (@OlyaKurylenko) October 10, 2013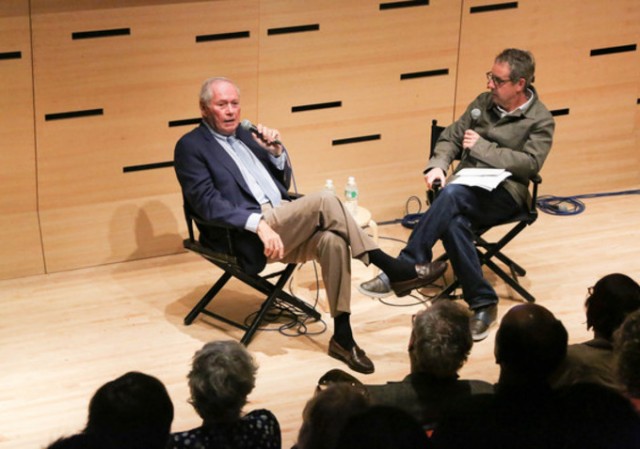 David Picker was the CEO of United Artists, the studio that signed Allen for some of his best work – from Bananas to Stardust Memories. In a new interview on IndieWire he discusses Woody Allen.
We made a five picture deal. All Woody had to do was tell us in three sentences or more what the movie was about. The budget was approved in advance. I get a call that Woody was ready and so he says, 'This is a movie about a clarinetist with a cocaine problem.' I said to him, 'You're kidding,' but something came over me and I approved it — for the fifth picture. We had a five picture deal. Woody gets back to me and he says he's got another title — 'Bananas' and I said, 'It's approved.'
Annie Hall, Manhattan, 'Blue Jasmine', Midnight In Paris and Sleeper makes the excellent blog The Great Showdown. Totally worth checking out – they have a new book too!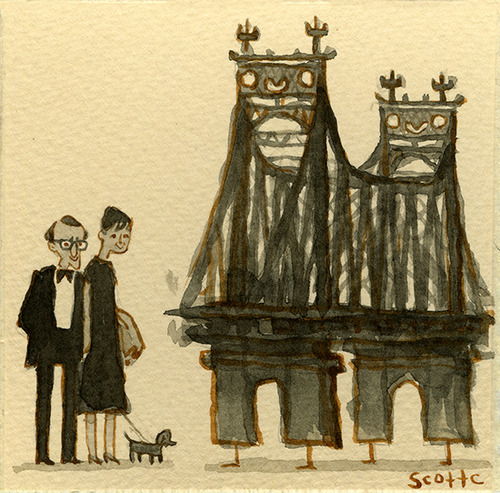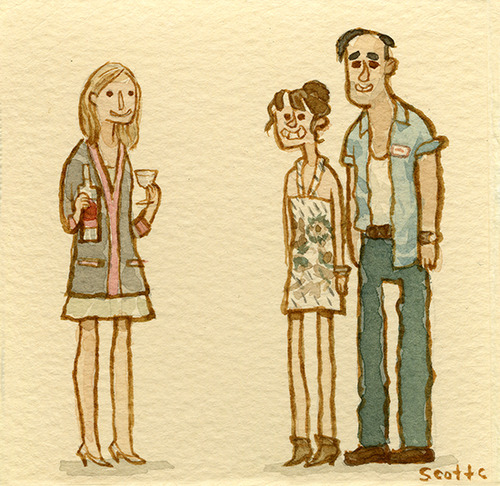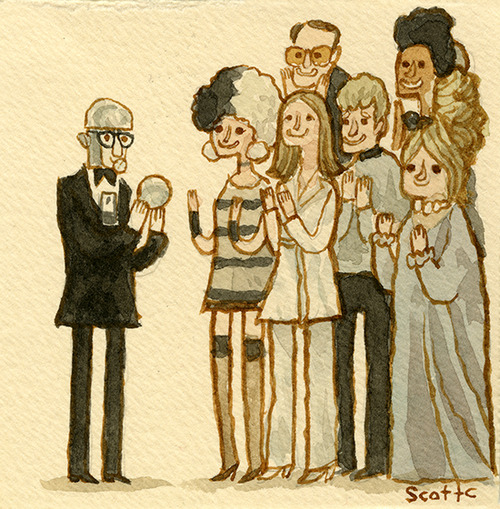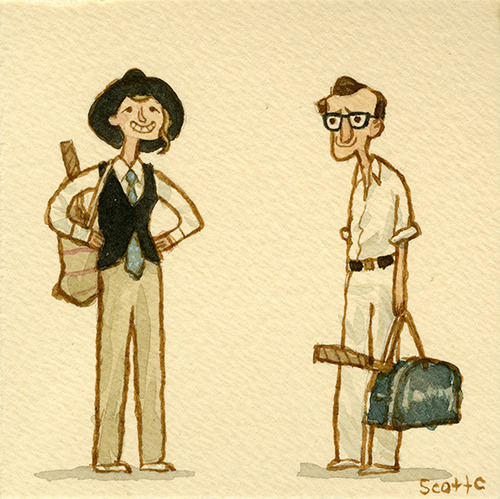 Hitfix has highlighted the greatest actors turned directors. Woody Allen is there number 1, and Allen alum Sydney Pollack (Husbands And Wives) also makes the list.
The Guardian listed their 10 best Allen films. Topping the list is 'Manhattan'. Similarly, the Independent listed their picks for Allen's best films.
A very cool plush Woody Allen at LumiereRouge.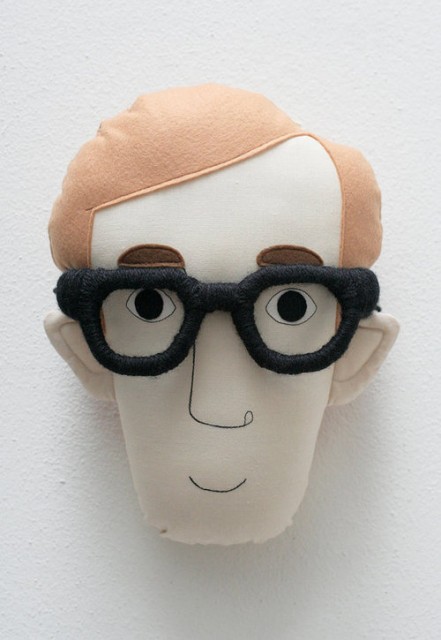 Society 6 user quibe is selling this nice Woody Allen one line print.
Twitter user @gogtzilas posted this lovely painting.