Blue Jasmine, Woody Allen's 2013 film, is still in cinemas, and now we have the first details – and images – from Woody Allen's 2014 film. Called 'Magic In the Moonlight', it stars Colin Firth and Emma Stone.
Here are the images. First up, Firth.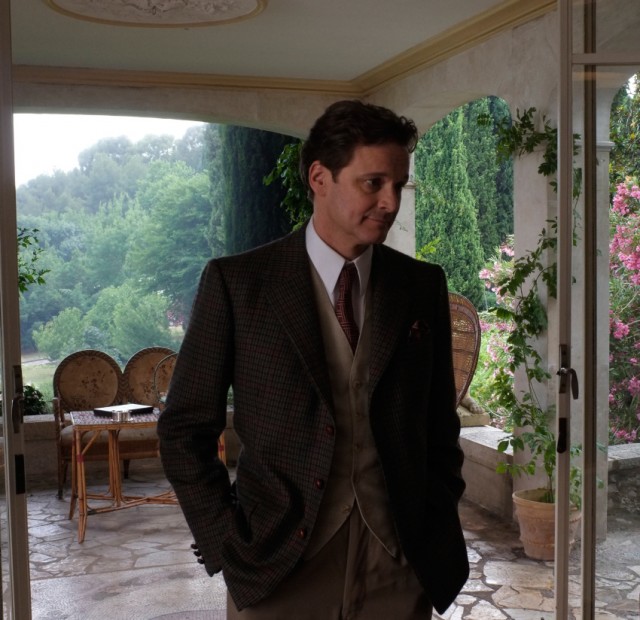 The other image released features Emma Stone and Marcia Gay Harden.
The full cast, in billing order, has been released. They are:
Eileen Atkins, Colin Firth, Marcia Gay Harden, Hamish Linklater, Simon McBurney, Emma Stone and Jacki Weaver.
Co-Starring are:
Erica Leerhsen (Hollywood Ending, Anything Else), Catherine McCormack, Paul Ritter and Jeremy Shamos.
McCormack and Ritter's casting is new to us.
Not much else was announced beside the title, images and cast. We already know the film will be a comedy set in the 1930s. It is the third Allen film to be made in France, having shot in the South of France over the European summer. Find all our coverage of the film to date.
It's certainly exciting to get details of the new film so early. We expect 'Magic In The Moonlight' to follow the standard summer cinema release.