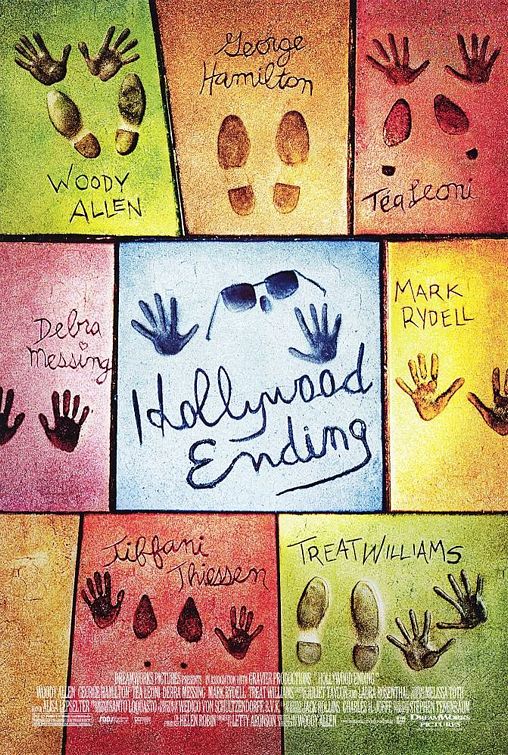 Hollywood Ending, and this period of Woody Allen's career, is widely regarded as a low point. Another light comedy, Allen returns to Hollywood's abuse of art as a victim of his barbed wit. Unfortunately it's a joke that drags on for too long, although it's peppered with many good moments.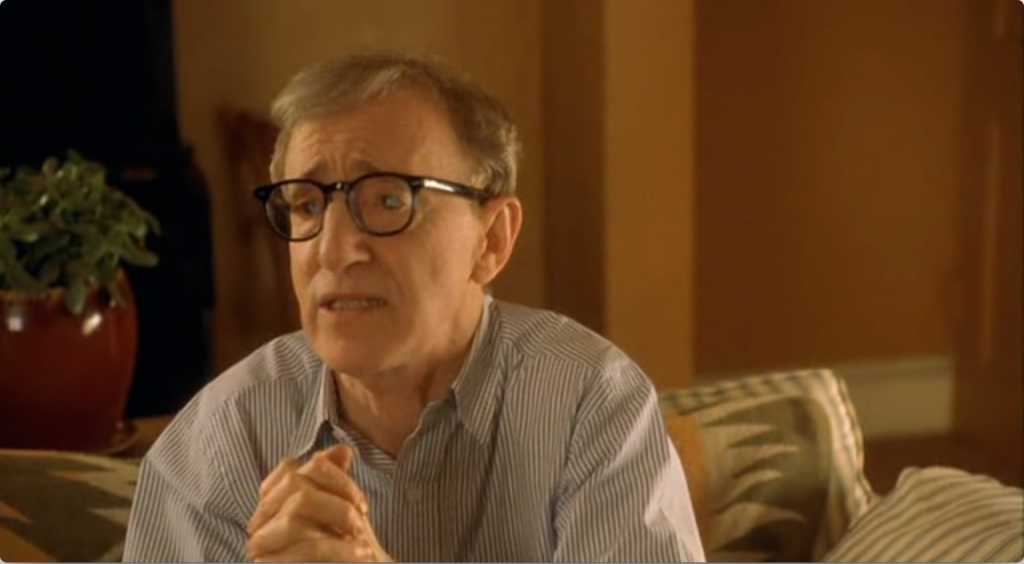 Woody Allen stars as Val Waxman, a director past his prime who is given a second chance by his studio executive ex-wife Ellie (Téa Leoni) to make a new film. Unfortunately he is struck by blindness – but it might not be the problem that ends his career.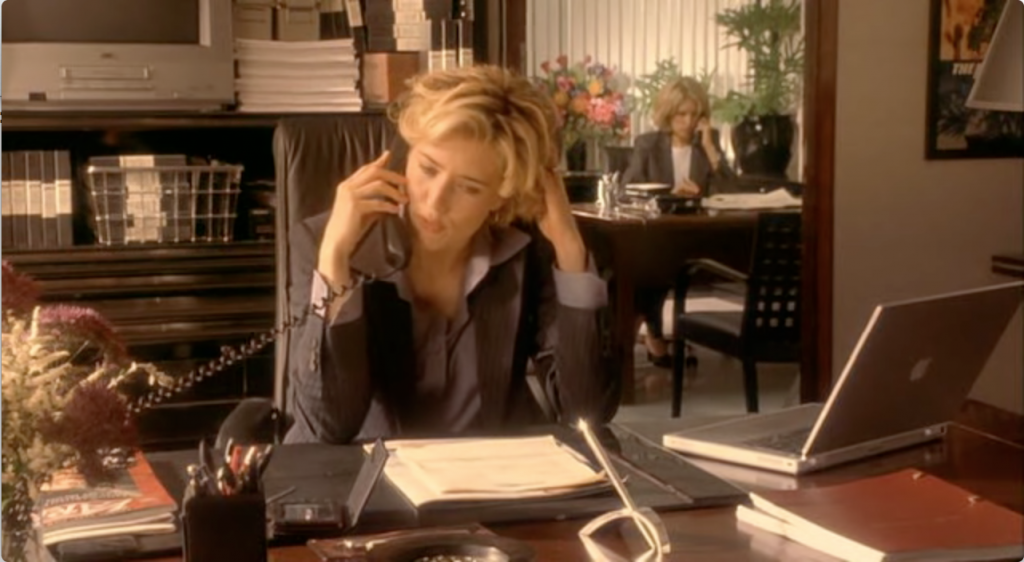 There is a good idea here, but it's poorly executed on many levels. In other hands, this could have been Stardust Memories – but then you realise those hands are Allen's. Allen's leading turn is again workable but not extraordinary. What we are left with is a budget comedy that seems straight to video.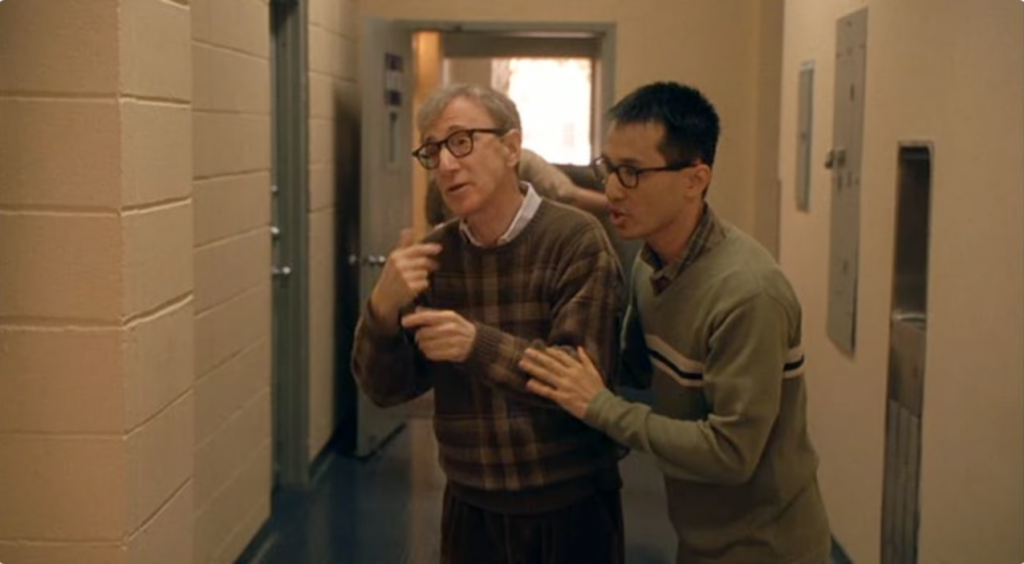 The good – Barney Cheung shines as the translator. His comic timing and choice of words are a delight. Debra Messing is pretty funny, especially seeing her having a lot of fun. That joke about the French. the scene with Allen and Leoni having a drink, recalling their divorce. And that's about it.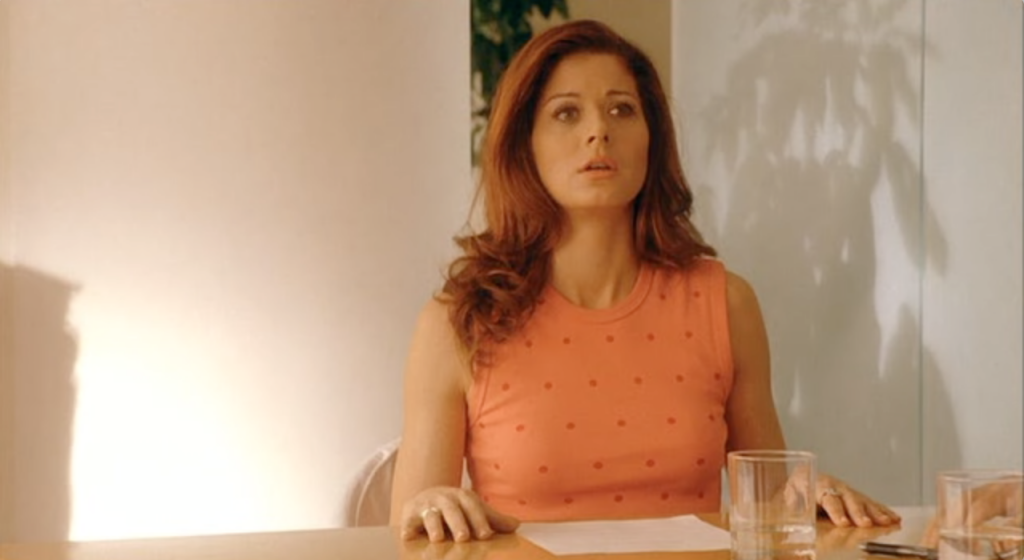 Téa Leoni does very little, but she's given little. She reportedly did scenes with Allen not knowing he was blind. The rest of the cast are pure cliché. The man who created the memorable family in Hannah And Her Sisters is once again writing broad cartoons. Is he dying to give the audience what he thinks they want? Was it Dreamworks, demanding some family fun?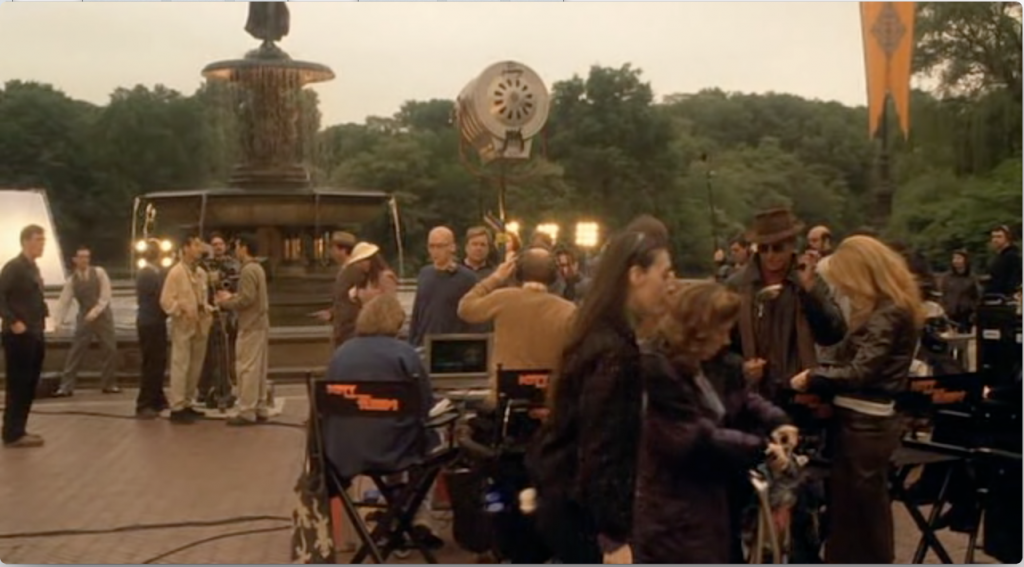 The sets and the cinematography seem below par for Allen. Allen actually fired his cinematographer, and hired someone new after production started. In fact, much of the team that got him through the 80s and the 90s had left by now, and Allen was working in a new team. But so much of this film is slight. We get almost no sense of the film within the film they are trying to make.
This is another low point for Allen, in a period where he was critically maligned. There are some moments, but less than any other film in his career. But hey, it's still better than a lot of dross out there. This is when the one film a year model pays off – both Allen and us had something to move onto. But at this time, it was hard not to think that after 30 films, he might have been out of ideas…
Full cast: Téa Leoni, George Hamilton, Treat Williams, Debra Messing, Neal Huff, Mark Rydell, Lu Yu, Barney Cheng, Isaac Mizrahi, Marian Seldes, Tiffani Thiessen, Peter Gerety, Greg Mottola, Fred Melamed, Jeff Mazzola, Aaron Stanford, Erica Leerhsen, Joe Rigano, Mark Webber