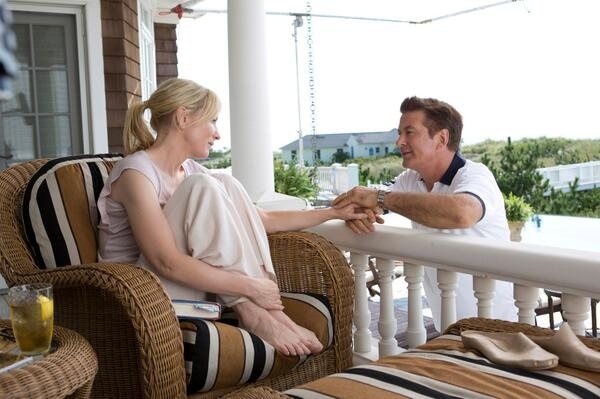 Finally we have word on the highly anticipated (by us) trailer for the new Woody Allen film Blue Jasmine. Sony tweeted that the trailer will premiere on Yahoo! Movies tomorrow. We also have more 'Blue Jasmine' bits and pieces to round out the week. Here's the tweet:
ATTENTION fans of Woody Allen, Cate Blanchett, @ABFalecbaldwin, @TheRealDiceClay & @louisck: keep your eye on @YahooMovies tomorrow!

— Sony Classics (@sonyclassics) June 6, 2013
Certainly exciting news. Guess what our video of the week is going to be?
Couple of more Blue Jasmine bits:
Yahoo! Voices have summed up the net worth of the stars of Blue Jasmine. The total? $184.5 million. See how that figure breaks down.
Maxim editor Patrick Carone (@pjcarone) got to see 'Blue Jasmine' and was positive about it on Twitter.
Blue Jasmine was definitely the best Cate Blanchett/Andrew Dice Clay vehicle I've seen in a while.

— Patrick Carone (@pjcarone) June 5, 2013
He also reveals that Sally Hawkin's role is a co-lead, and echoes the sentiment that Cate Blanchett deserves an Oscar.
Finally, Lee Dichter, Allen's long serving sound mixer, spoke about working on 'Blue Jasmine' (thanks to PRNewswire).
We are, of course, most excited to see the trailer tomorrow. 'Blue Jasmine' opens in New York and LA on 26th July. Check out our constantly updated release date round up for the latest.