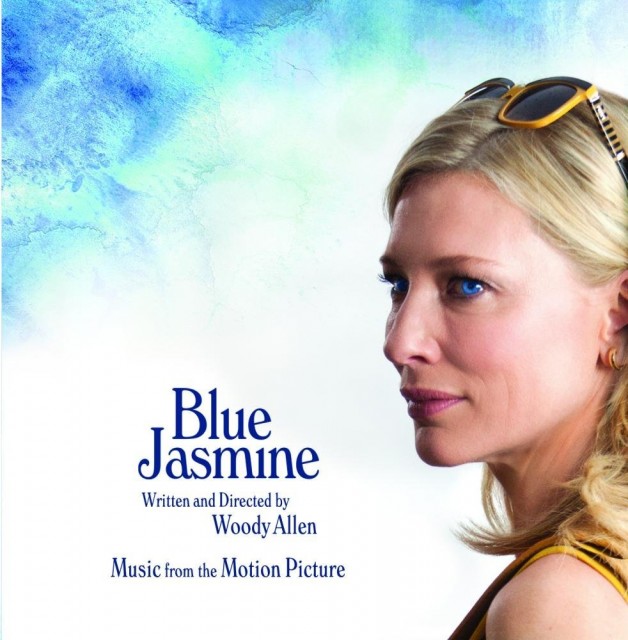 The soundtrack to the new Woody Allen film, Blue Jasmine, has been released. The soundtrack is released on Madison Gate Records, and features 20 tracks from the film. Madison Gate has handled the soundtracks for Allen's recent films, including Midnight In Paris and To Rome With Love.
The soundtrack is available digitally on iTunes internationally and physically through Amazon.
Here's the track listing
1. Back O' Town Blues – Louis Armstrong and The All Stars
2. Blues My Naughty Sweetie Gives To Me – Jimmie Noone
3. Blue Moon – Conal Fowkes
4. Speakeasy Blues – King Oliver
5. A Good Man Is Hard To Find – Lizzie Miles And Sharkey's Kings Of Dixieland
6. Great White Way – Julius Block
7. Aunt Hagar's Blues – Louis Armstrong
8. The Vision – DJ Aljaro
9. House Party – Mezzrow-Bechet Septet
10. Yacht Club – Julius Block
11. Out On the Town – Kully B, Gussy G & Bilkhu
12. Average Joe – Stephen Emil Dudas
13. Human Static – Bob Bradley, Matt Sanchez and Gavin McGrath
14. Miami Sunset Bar – Meriya Medina & Raul Medina
15. Ipanema Breeze – Paul Abler
16. Welcome To the Night – Andrew Bojanic, Wendy Page & James Fenton Marr
17. My Baby Sends Me (aka My Daddy Rocks Me) – Trixie Smith
18. Love Theme – David Chesky
19. West End Blues – King Oliver
20. Black Snake Blues – King Oliver
It's the jazz that Allen loves so much. The soundtrack also includes Conal Fowkes take on 'Blue Moon'. Fowkes plays in the same band as Allen most Monday nights at the Carlyle Hotel, and has worked on the music of Allen's previous films.