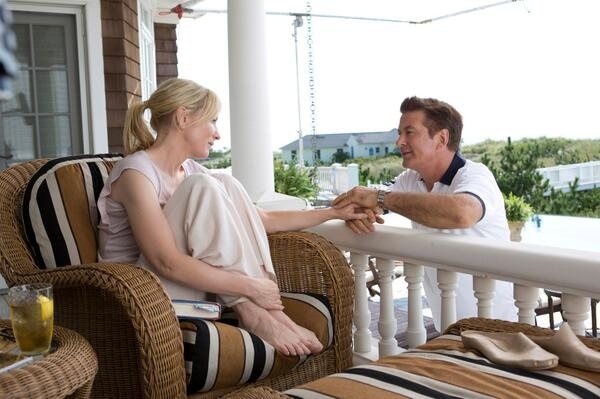 Sony Pictures Classics has released another new image from Woody Allen's 2013 film Blue Jasmine. The new image features the films two most famous stars – Cate Blanchett and Alec Baldwin.
Blanchett and Baldwin are a married couple in 'Blue Jasmine', until their marriage ends and it sends Blanchett to San Francisco. The new image certainly suggests the couple lived in some degree of luxury. It is the 8th new image that has been released from the new film.
'Blue Jasmine' will premiere in New York and LA on July 26. We have a round up of all other announced dates. With less than two months to go we are still waiting on a trailer and a poster.
What do you think of the new photo?