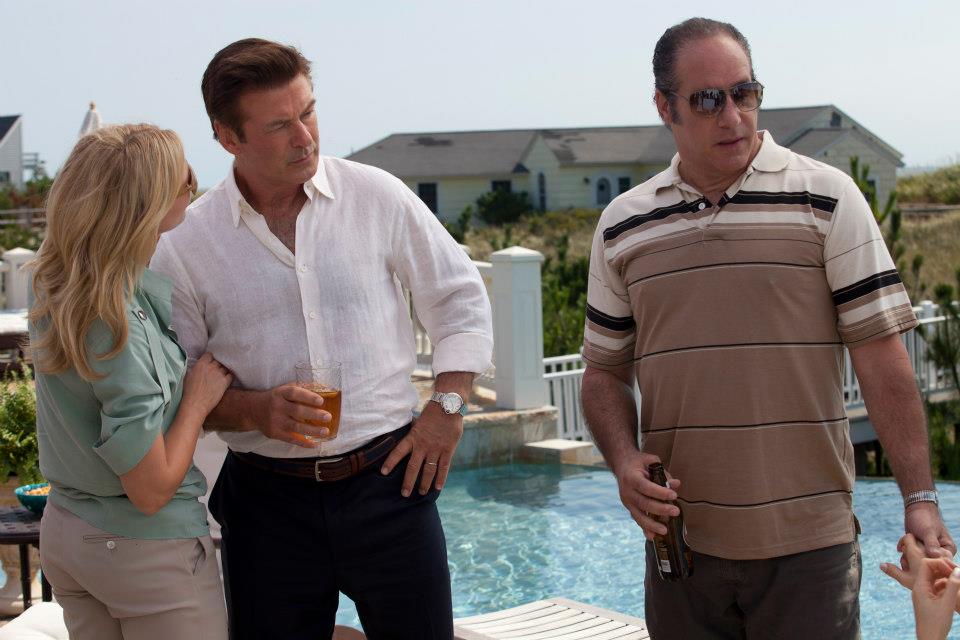 We are less than two months from the release of Blue Jasmine, Woody Allen's 2013 film. So we are still craving any and all details from the typically secretive new film. We have interesting praise from Rolling Stone, suggesting they have seen the film, and a quote from Alec Baldwin about his character.
Rolling Stone placed 'Blue Jasmine' 6th in their list of films to watch this summer.
No Woody Allen movie can pass without a trace, though last summer's To Rome With Love came close. This risky, resonant update on A Streetcar Named Desire – with Cate Blanchett, Alec Baldwin, Sally Hawkins and (surprise!) Louis C.K. – is too good to ignore. Lacing laughs with emotional gravity, Woody is out to shake us this time. He does.
They seem to have a firm opinion on the film, and it's the first time we've heard of the 'A Streetcar Named Desire' comparison. It's a work that Allen himself praised just last month. "Lacing laughs" might mean that it's more Deconstructing Harry than Husbands And Wives.
EW has also rated 'Blue Jasmine' as one to watch this summer, although they have a quote from Alec Baldwin we've not read before.
Alec Baldwin plays Blanchett's husband, whom the actor describes as "a go-getter, hard-charging corporate type who wants to buy her everything and keep her happy. Then he turns around and trades her in for a younger woman."
That's confirmation that Baldwin is the husband. His character and plot development is news to us.
Finally, the film is not even out and at least one person is cashing in. A garden apartment in San Francisco used in the filming has put itself on the rental market.
We wait patiently for more official materials. Trailer? Poster? Please?