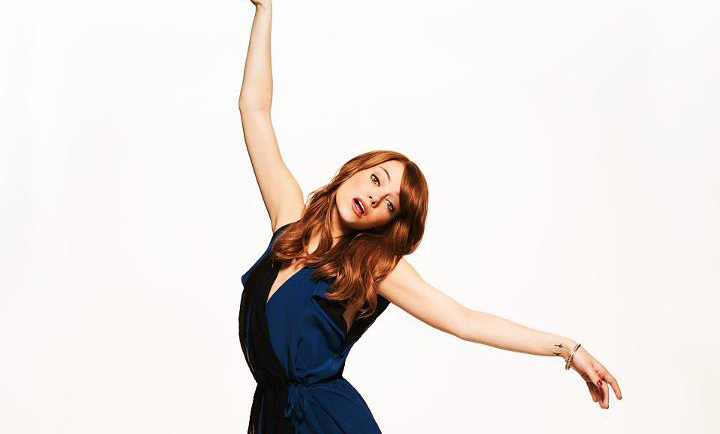 Deadline has a massive scoop, although we had a hint of this last week when we reported on Emma Stone leaving Woody Allen's office in New York. Today we have multiple sources confirming the talks are happening, and the two are talking about her starring in Woody Allen's 2014 film, as well as other details.
Emma Stone has expressed her love of Allen's films in the past, including revealing her dog is named Alvy, after Allen's character in Annie Hall. We think she'd be great in an Allen film – she can do comedy and drama. We especially loved her in 'Easy A' and 'The Amazing Spiderman'. Talks doesn't mean confirmation – but we are excited nonetheless.
The other significant detail that Deadline reveals is that the film will shoot in the South Of France. The Wrap are also saying that Allen is looking for British actor for the male lead, and Allen's longtime producing team of Letty Aronson and Stephen Tenenbaum are on board yet again. Although Variety claims that Spain might be the location, and that Stone will be part of a large ensemble cast. Who to believe?
The obvious question is what will this film be about? We don't know, and the casting of Stone tells us little (considering Blue Jasmine stars three world famous comedic talents, and is a serious drama). We reported on unlikely rumours of the film being shot in Greece and starring Brad Pitt and Penelope Cruz. Today's announcement squashes that rumour.
It looks as though Allen is showing no signs of slipping from his film-a-year schedule, and with the new film 'Blue Jasmine' finished and set for release, it's no surprise that he is starting work with a new project. If recent history is any pattern, casting will be revealed in the next couple of months, with filming to start in summer.
This is a huge announcement and will kick off our coverage of the 43rd(!) film to be written and directed by Woody Allen.
(We found that adorable pic of Emma over at Emmastoneus.com)