News Bits! Our twice monthly round up of Woody Allen bits from around the web.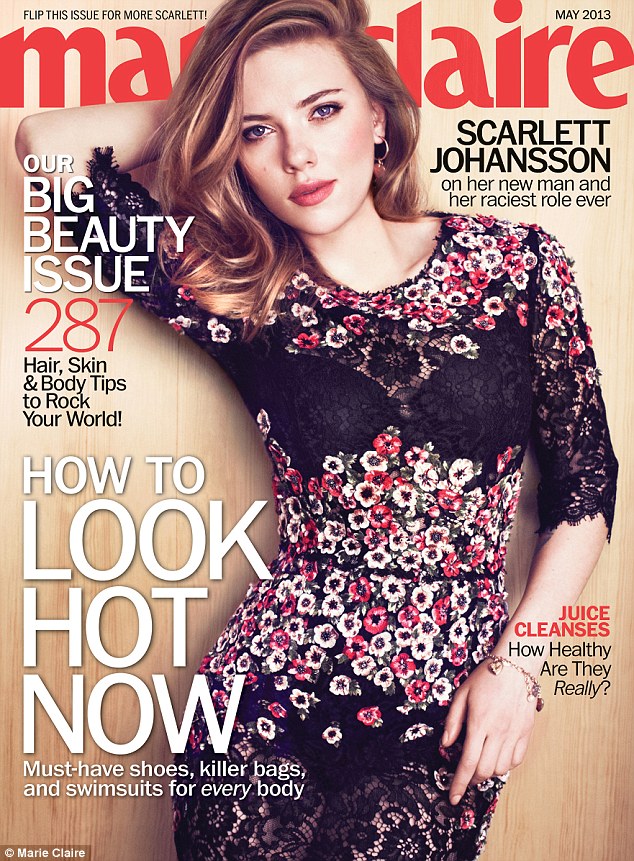 Scarlett Johansson is on the cover of the new Marie Claire. In the article about her, they have a new quote from Woody Allen, discussing how much he adores her.
"Everything good," Allen says at the mention of her name. "I was enchanted with her the minute I met her, and I've never stopped. She's great-looking, sexy, funny, a good dramatic actress, she can sing. I mean, she's got it all, really." The two keep in touch with sarcastic e-mails and lunch whenever possible. She wants him to write a Citizen Kane or Sunset Boulevard for her. "I always said that I'm going to wind up like Erich von Stroheim in Sunset Boulevard," Allen says. "She was going to wind up the aged movie actress who everyone was in love with, and I was going to end up the director who once directed her, now her chauffeur. Anytime I have an idea, if there's anything that she could play in it, she's always my first option. I'd love to come up with a tremendous vehicle just for her."
Johansson has starred in three films with Allen (Match Point, Scoop, Vicky Cristina Barcelona), and we would love to see her in more.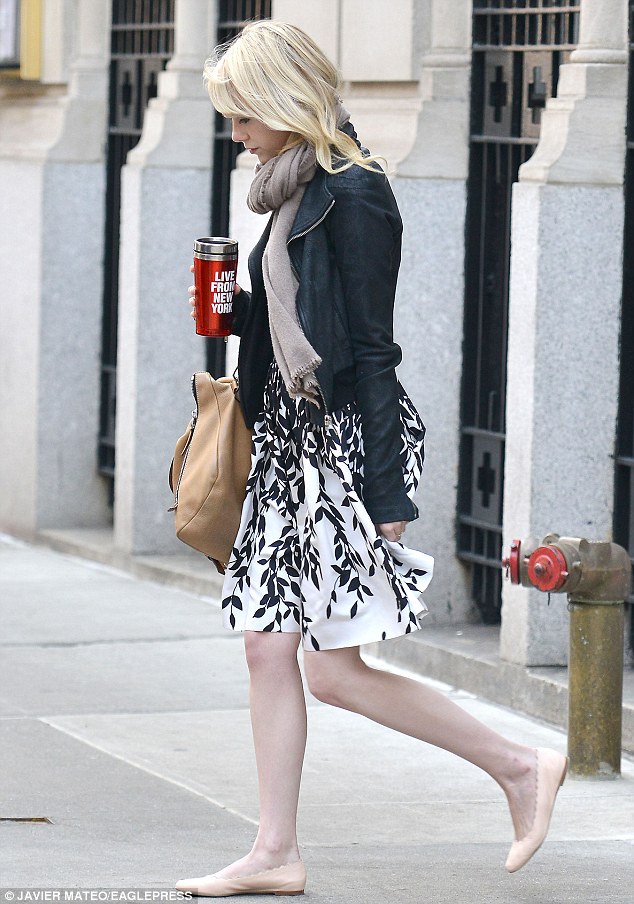 But maybe she'll lose out to Emma Stone. She was recently spotted leaving Woody Allen's production office on Park Avenue. The timing is right for Allen to start casting his 2014 film – and we think she'd be great in an Allen film.
'Elaine Stritch: Shoot Me' is a new documentary about wonderful Elaine Stritch, and will premiere at the Tribeca Film Festival. She's had a long career, including one film for Woody Allen, September (in which she is wonderful). In the doco she tells a story about Allen. The Village Voice summed it up.
Woody wrote Stritch back in the '80s asking her to appear in his film September. But in the process, he specified that he knew she had a reputation for being let's say challenging to work with, so he advised her to just wear the assigned clothes, say the written lines, and don't ask too many questions.

Stritch did so, and that worked out fine. (But I would have told her, "Please come by and just be yourself! During the breaks, anyway.")
Find out more about the doco here. Trailer below.
B.J. Novak was a star on NBC's 'The Office', but was also one of it's key writers. He's just scored a new book deal, and in a statement given to the New York Times, his agent evoked Allen.
The closest analogy for me is Woody Allen. Underneath these stories is a real intellectual curiosity. I think their appeal is that they're incredibly accessible and comic, but at the same time they're exploring the modern condition.
The legendary Steve Martin did a wonderful long interview with David Walliams, of 'Little Britain' fame. Amongst the long rambling conversation, Woody Allen comes up as a quick aside.
Have you ever had the opportunity to work with Woody Allen?
He's never asked me.

I find that extraordinary.
I think I'm not his type.
We find it amazing too. In our opinion, 'L.A. Story' does for Los Angeles what Allen's best does for New York. We would love to see them together.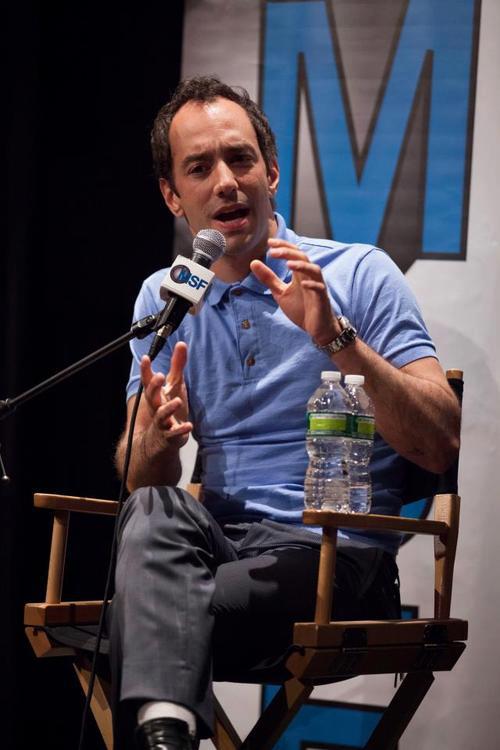 Albert Hammond Jr, guitar player in New York band The Strokes, recently spoke at a screening of Bananas at the IFC Center. Why? We don't know. But hey, we found a pic.
A couple of cool Allen things on sale.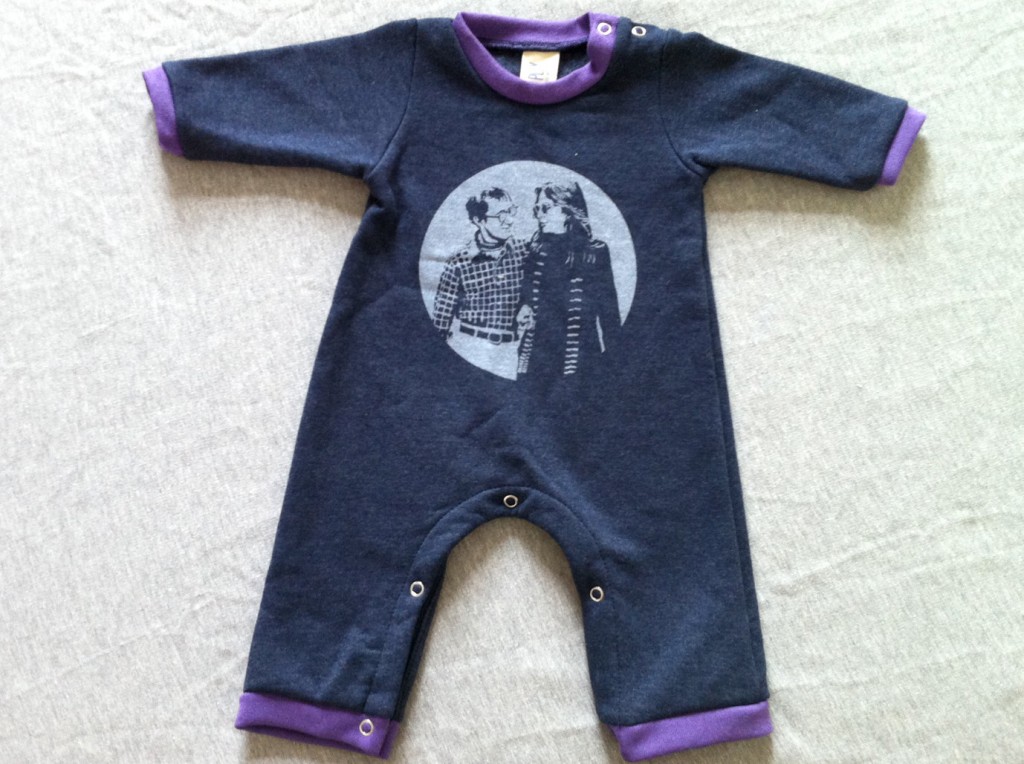 A wonderful Woody Allen baby onesie on Etsy, with a classic image from Annie Hall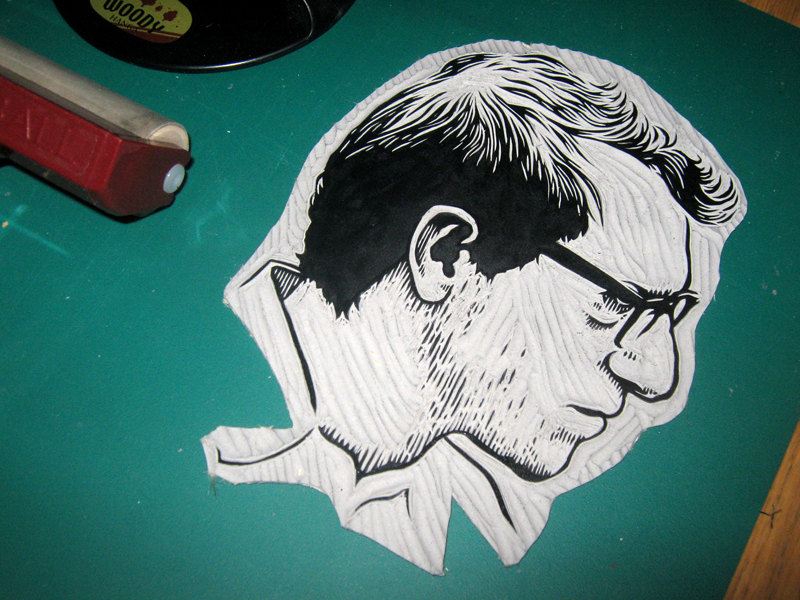 A cool linocut by Mat Pringle. Link to Etsy.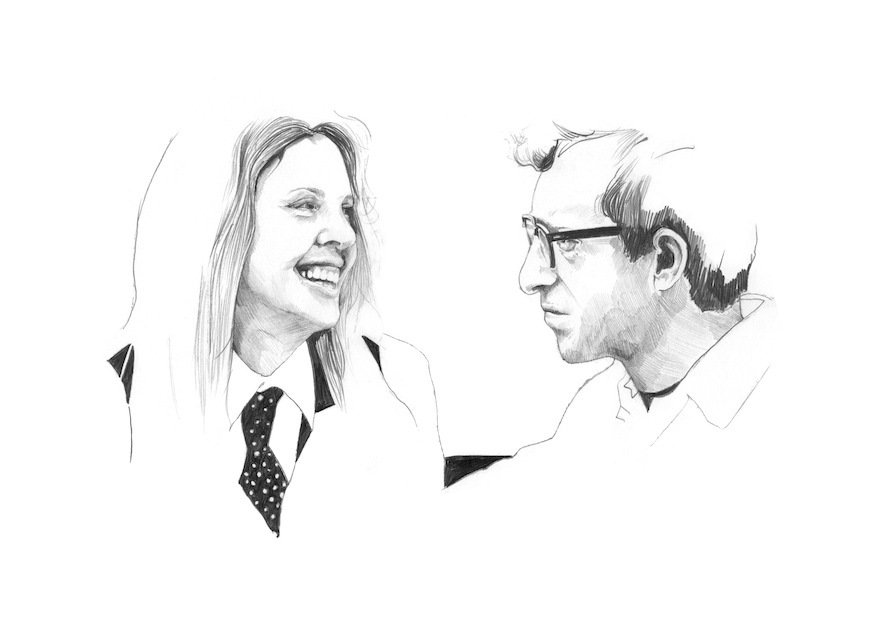 Great print of Annie and Alvy at Studio 44 (and some cool Wes Anderson ones).