Our twice monthly round up of Woody Allen bits from around the web. A bumper edition this time around!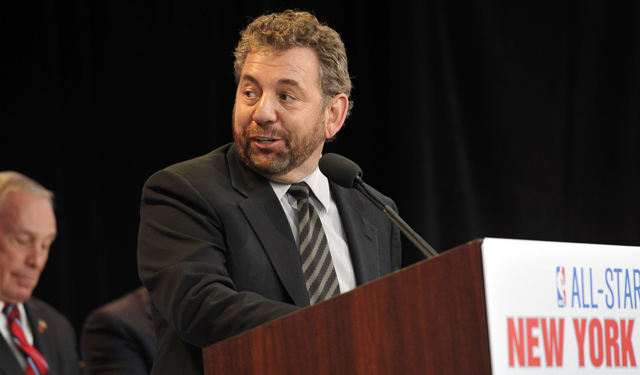 It was widely reported, but we don't know how true it is. Knicks owner James Dolan has reportedly banned Woody Allen from the VIP lounge at Madison Square Garden. The move comes after Allen refused to help promote his own films on the MSG network or Dolan's charity Garden Of Dreams.
Dolan obviously doesn't know Allen that well, being notoriously adverse to doing this sort of thing. Allen predictably said no, and has now allegedly been banned. This is all tabloid silliness, but we thought it was worth promoting it in our News Bits. We hope these multi-millionaires sort it out.
Page Six has more.
Jennifer Lawrence is probably the biggest star in the world right now. The Academy Award winning actress has been doing the rounds promoting 'The Hunger Games: Catching Fire'. In an interview with Fotogramas, she reveals that she is still waiting for Woody Allen to give her a call, despite her success. How amazing would Lawrence be in an Allen film? Her comment comes 2:30 into the video below.
Kevin Spacey has been crowned GQ's Power Broker Of the Year (whatever that means…). In a long new interview in the magazine with Spacey, he talks about the changing entertainment landscape. He also talks about giving Allen a subscription to Netflix, and Allen's reply.
"I wrote him a letter," Spacey explains, "and introduced myself as an actor he may or may not know. And I sent him a Netflix subscription, because I want him to watch my work."

Happily, Spacey says, this letter met with a positive response—"an absolutely wonderful letter" is how he describes Allen's reply—in which Allen has let him know that he is "in contention for things in the future," and also took the time to thank Spacey for the Netflix subscription.
'Downton Abbey' star Laura Carmichael has shared her Top 5 films with Metro UK. Top of her list is Annie Hall.
This is one of my all-time favourites. I think Woody Allen is a genius and particularly in this film: it's stylish, funny and heart-warming. Just the perfect movie, really.
We loved Mike Birbiglia's film 'Sleepwalk With Me'. The comedian evoked Allen briefly in a new interview with Esquire, when discussing the tone of his works.
It's about complexity, and it's about how complicated love is and how challenging it can be, and how imperfect it is, and how much of a struggle it is. And that's what I want all of my comedy to be. Like, I want it to ride that kind of Woody Allen or James L. Brooks, you know, or even Lena Dunham stuff. Like that line where it's like really murky as to whose side we're on.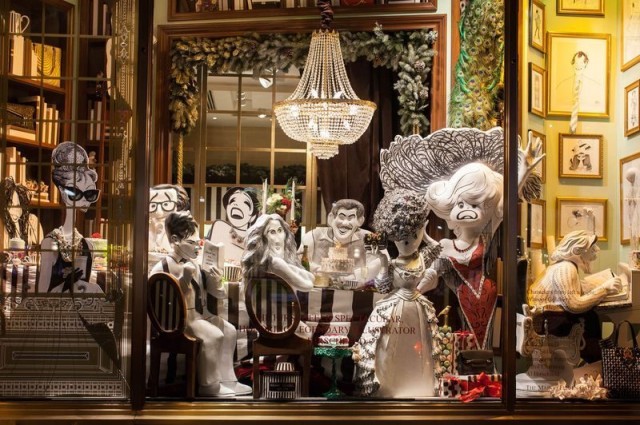 Specialty store Henri Bendel have a new window display in time for Christmas. Bringing to life the illustrations of Al Hirschfeld, the display of various New York celebrities includes Woody Allen. Others included are Marilyn Monroe, Liza Minnelli and Allen alum Bernadette Peters (Alice).
Racked has the full gallery.
The Academy Awards are coming up, and with some luck Allen will score more nominations. Studio System News compiled an interesting infographic, clearly showing Allen is leading the most screenplay awards count! Click to make bigger.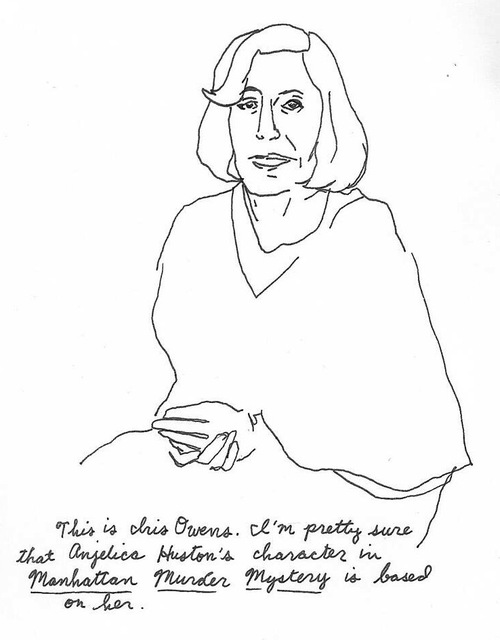 A Different Stripe has a nice little post about Iris Owens, apparently the inspiration for Angelica Houston's character Marcia Fox in Manhattan Murder Mystery.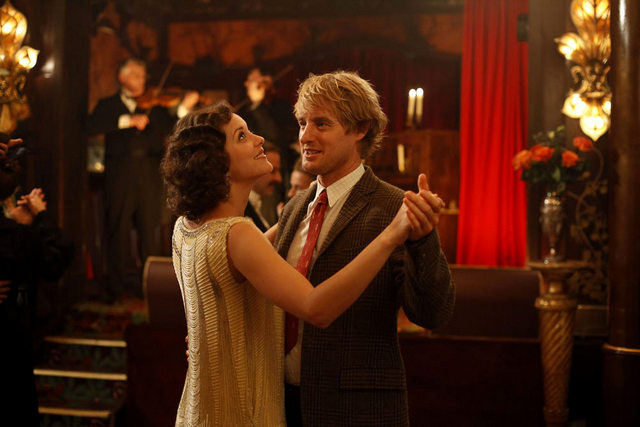 Untapped Cities have compiled a list of 10 locations from Midnight In Paris. Find out more about the history of the film's greta locations from Maxim's (pictured), the market where Gil buys a record and Gertrude Stein's real home. But what – no Saint-Étienne-du-Mont? That's the cool little church where Owen Wilson waits for his magical ride at midnight…
There's also another guide to Woody Allen's New York.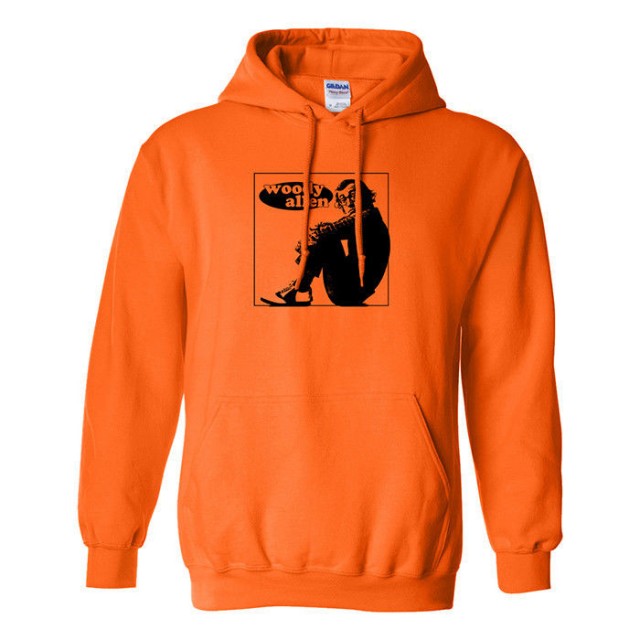 And finally, you can buy this Woody Allen hoodie on eBay.