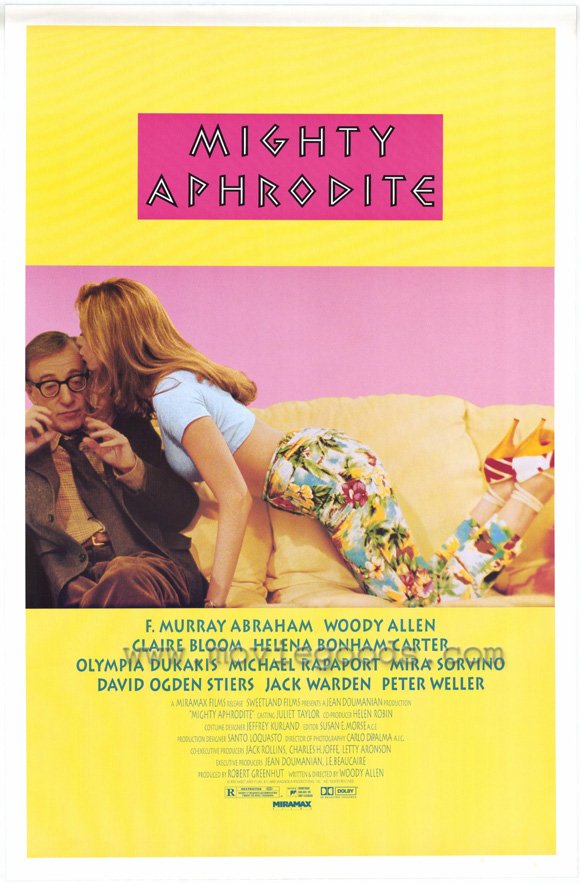 Coming off two really great comedies, Mighty Aphrodite brings Allen back to contemporary New York for more fun. This time it's 'Pygmalion' set in the Woody Allen world. It's a fun, light hearted comedy that doesn't have much to say. But it's anchored by plenty of jokes and one amazing performance.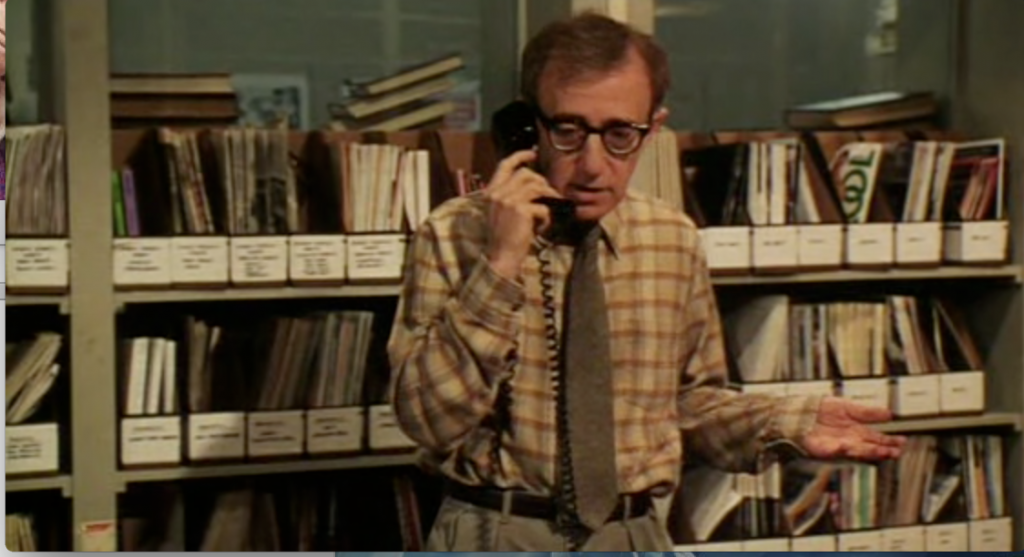 Woody Allen stars as Lenny Weinrib. Together with his wife Amanda (Helena Bonham Carter), the two adopt a child who turns out to be especially gifted. When Lenny gets obsessed by his genetic heritage, he tracks down the mother only to discover she's a lowly prostitute named Linda Ash (Mira Sorvino).
It seems like the plot really stops there. If there's a fault with this film, it's that it doesn't really live up to the promise of the premise. Some of the bigger ideas are washed away, the film descending into a funny but simple farce. Infidelity, slapstick and misunderstandings.
There are plenty of great comic moments. The best is the Greek Chorus, who haunt Lenny, but also somehow keep a look out and pass him a pen. The dirty dialogue is great, and one can't help but laugh at Allen writing all that porn talk.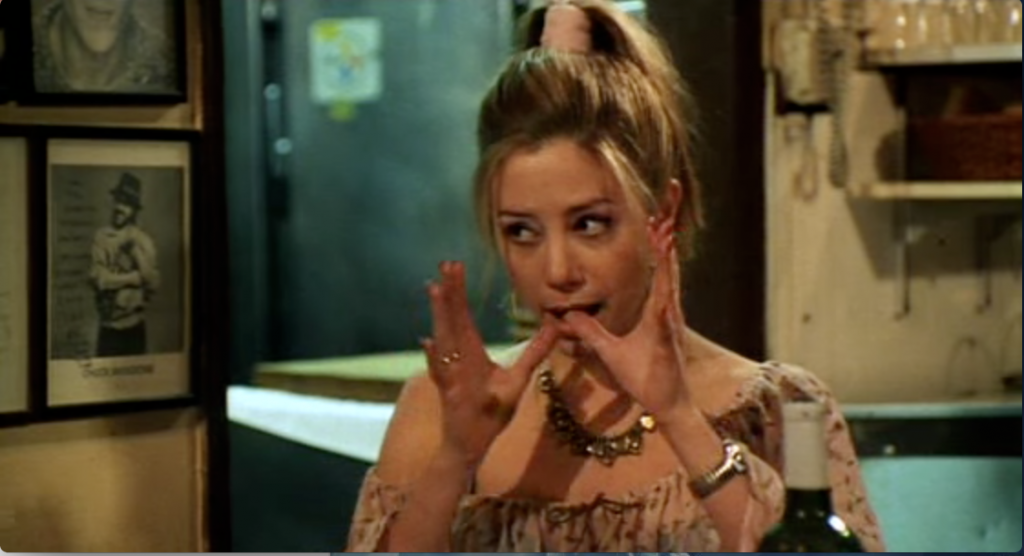 Mira Sorvino won the Academy Award for Best Supporting Actress for her role as Linda. Distributor Miramax has a pretty good track record of Oscars campaigning, but that doesn't take away from a fine comedic performance, and it's probably the best work she's ever done. Unfortunately, everyone else is doing a standard job. Helena Bonham Carter, Michael Rapaport and Peter Weller play pretty stock Allen characters.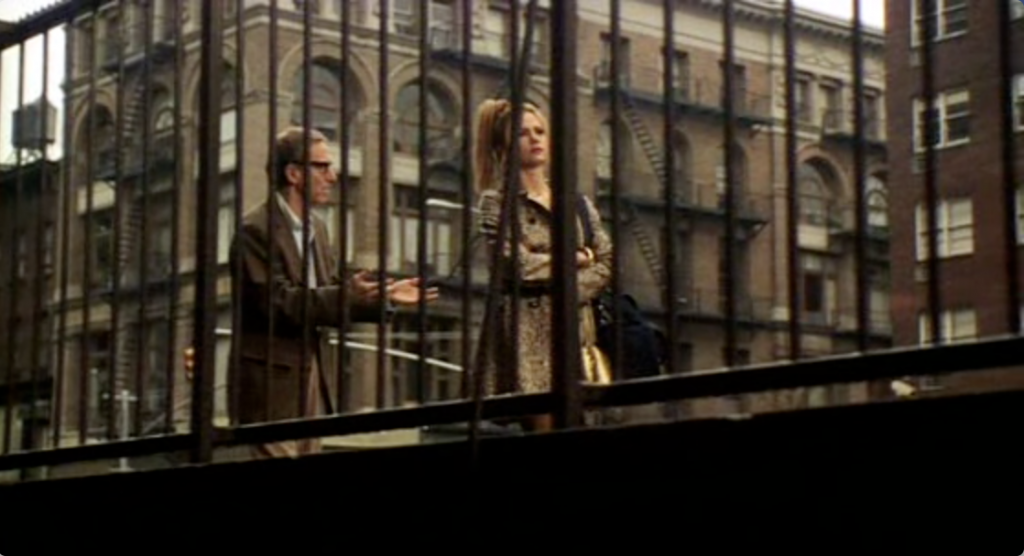 The production – cinematography, music, costumes, etc – also have a cruise control kinda feel. It's something we've seen before – Allen's modern New York. It looks great, and the locations are typically stunning. But it's default Woody Allen – and default Woody Allen has nice moments too.
This is a fine, workable romantic comedy, but it's lacks much of the depth that marks even Allen's most difficult work. It's a bit of fun, and Allen would continue to make these bits of fun films over the next decade – and they are not his strength.
Full cast: Woody Allen, Helena Bonham Carter, Mira Sorvino, Michael Rapaport, F. Murray Abraham, Olympia Dukakis, David Ogden Stiers, Jack Warden, Danielle Ferland, Peter Weller, Claire Bloom