A Midsummer Night's Sex Comedy is the latest Woody Allen film to hit blu-ray, courtesy of Twilight Time. It is the first time the film will hit blu-ray, and we now have the new blu-ray cover.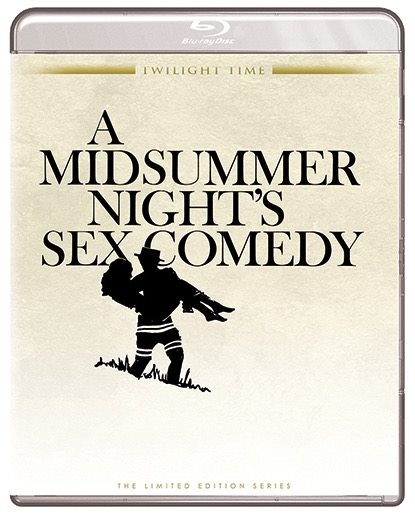 No additional special features, and history tells us that there probably won't be any. All Twilight Time releases are limited to 3000 copies. The title is released on 11th August, and will be available for pre-order later this month.
It is Twilight Time's 6th Woody Allen release, following Love And Death, Broadway Danny Rose, The Purple Rose Of Cairo, Radio Days and Crimes And Misdemeanors. Twilight Time has the rights to a lot of Allen's 70s and 80s catalogue, and there are still some titles outstanding.
In related news, Twilight Time have a new website where you can order blu-rays directly. The site seems very much in progress, but there are a couple of Allen titles to order.