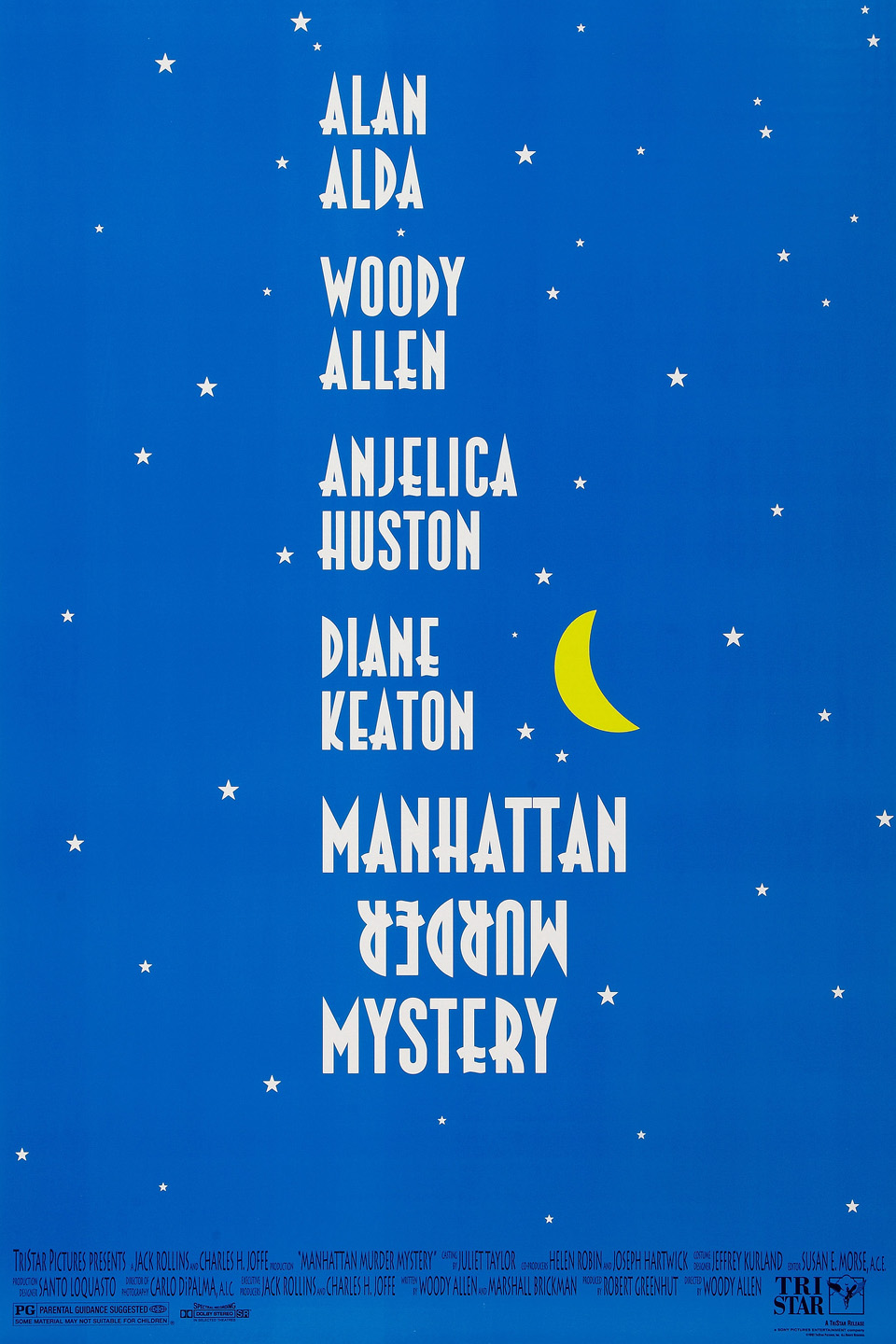 After his longest run (yet) of intense dramas, Allen returns to something that is brightly comedic with Mahattan Murder Mystery. It's a much needed breath of fresh air, coming from all the tabloid dramas that surrounded Husbands And Wives. And in a crowd pleasing move, it reunited Allen with Diane Keaton for the first time since Radio Days, and for the last time.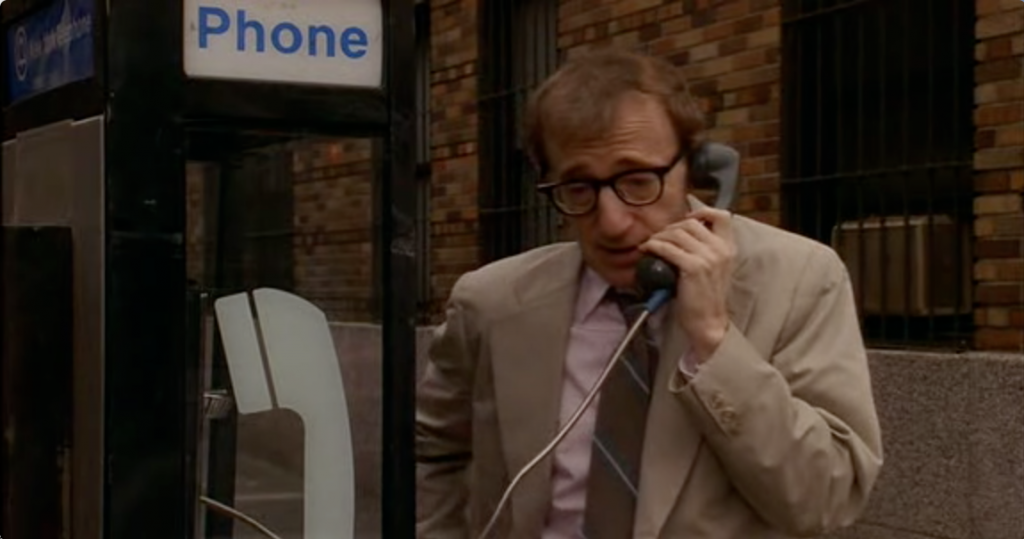 Woody Allen stars as Larry Lipton. Diane Keaton plays Carol, his wife, and they live in an apartment building, across from an elderly couple. One night, the elderly woman dies from a heart attack, and nothing seems strange. But Carol starts to suspect something – and she can't let it go despite the doubt from her friends and husband.
There's one word that has to be said here, and it's Hitchcock. It's not just Hitchcock, but it's an obvious, affectionate tribute. But of course it's more heartfelt and funny, with plenty of great one liners. But the mystery is great. The twists are strong and surprising. For a visitor to the world of mystery, Allen does a great job. It's closest cousin is another Hitchcock tribute, 'Charade'.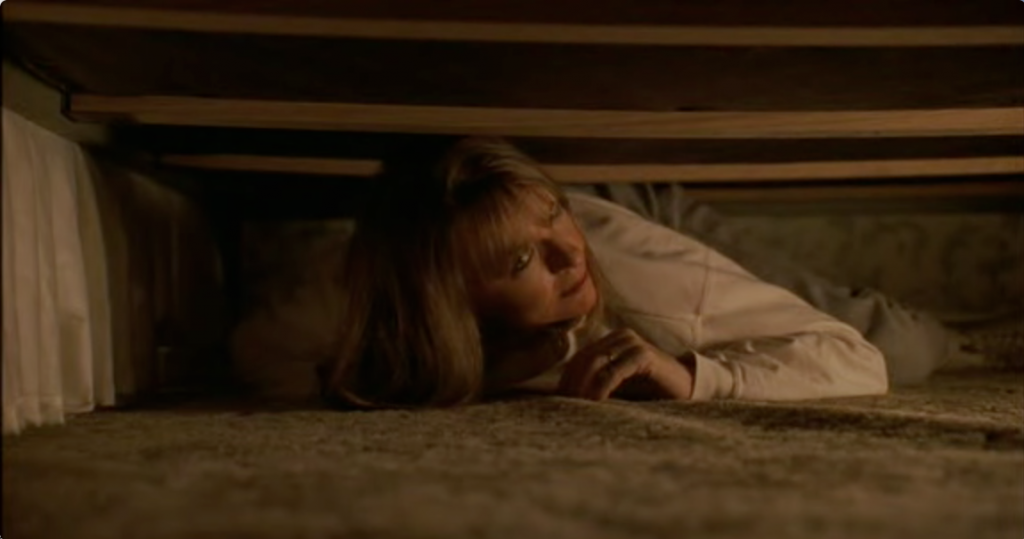 Best of all here is Keaton. Allen has remarked how he had to become the straight man in this film, as Keaton's comic talents just took over. There are several scenes where she just bowls everyone over, and really, this is her story more than anyone else's. Woody Allen plays to type as the loveable cynic in distress, but this is the Keaton show. We would love to see the two of them onscreen again.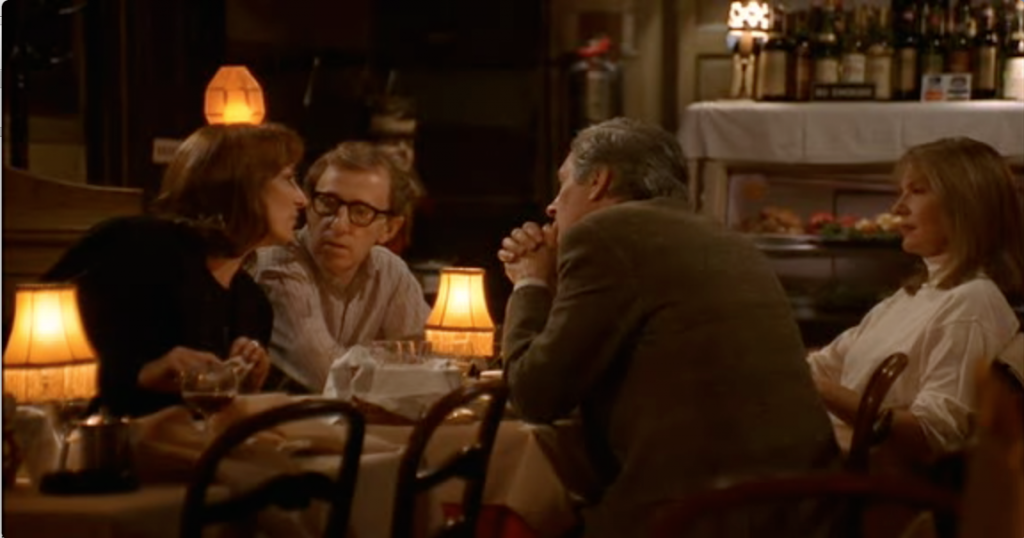 The supporting cast also shine. Alan Alda remains the perfect romantic rival to Allen. Tall, handsome yet also smart and funny, you can't help but be on his side. Angelica Huston, who can play just about any role, really comes to life in the last part of the film, when she becomes the brains of our little group. And finally, stamp collecting Jerry Adler – so well cast – who exudes such harmless grace that we never know what to make of him.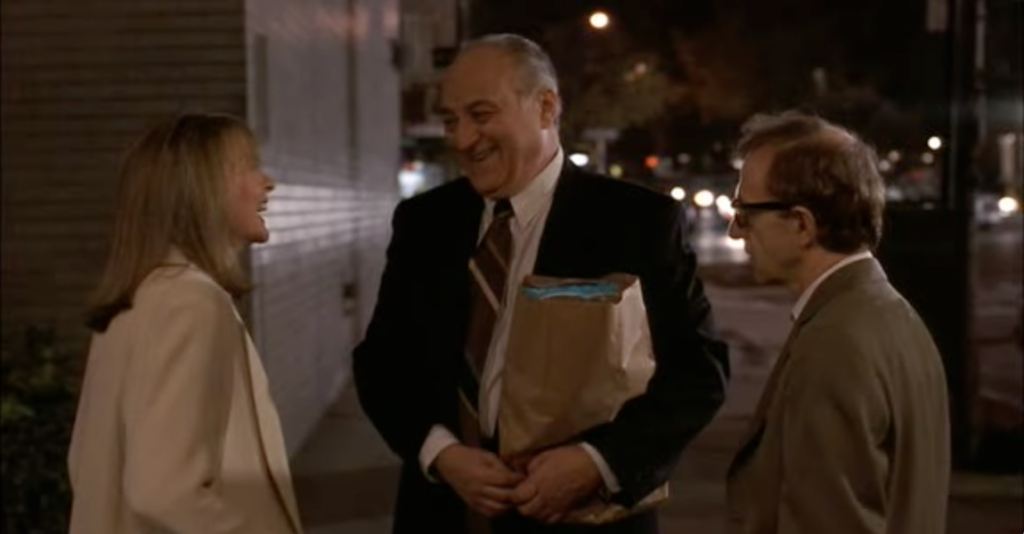 It's light hearted stuff. There's no big message that hold down films such as Crimes And Misdemeanors or 'Husbands And Wives'. But it's a fun bit of escapism, and the start of a run of several films that gave us back Woody Allen the comedian.
Cinematographer Carlo Di Palma continues the feel of Husbands And Wives by using handheld cameras and zooming around. It fits the voyeuristic, 'Rear Window' feel and is amongst his best work with Allen. It's also the return to the beautiful, romantic New York, with plenty of wonderful helicopter shots of the city framing the film. The final scene, a nod to several thriller classics, is one of the cleverist scenes Allen and Di Palma shot together.
This is a light meal, but a good one. A sweet melody with a simple lyric. And it feels great to get away from the heavy themes and do something fun. Another great film, over two decades into his long career.
Full cast: Diane Keaton, Jerry Adler, Lynn Cohen, Melanie Norris, Marge Redmond, Anjelica Huston