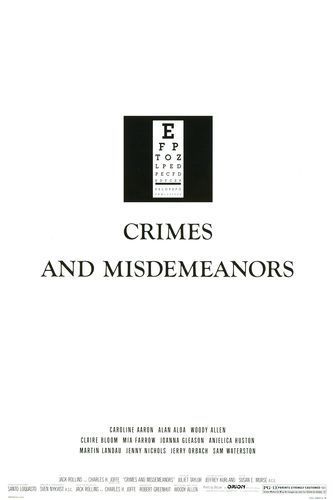 Crimes And Misdemeanors is the best Woody Allen drama. It is one of his meat-iest works, and having played around with drama and morality before. But here Allen goes for it, and pulls off a masterful – and very disturbing – work.
Woody Allen stars as Cliff Stern, and Martin Landau stars as Judah Rosenthal. Both men play out parallel stories, both tragic, before meeting in the last minutes of the film to discuss what they have and haven't learnt. The cast is rounded out by the people in their lives.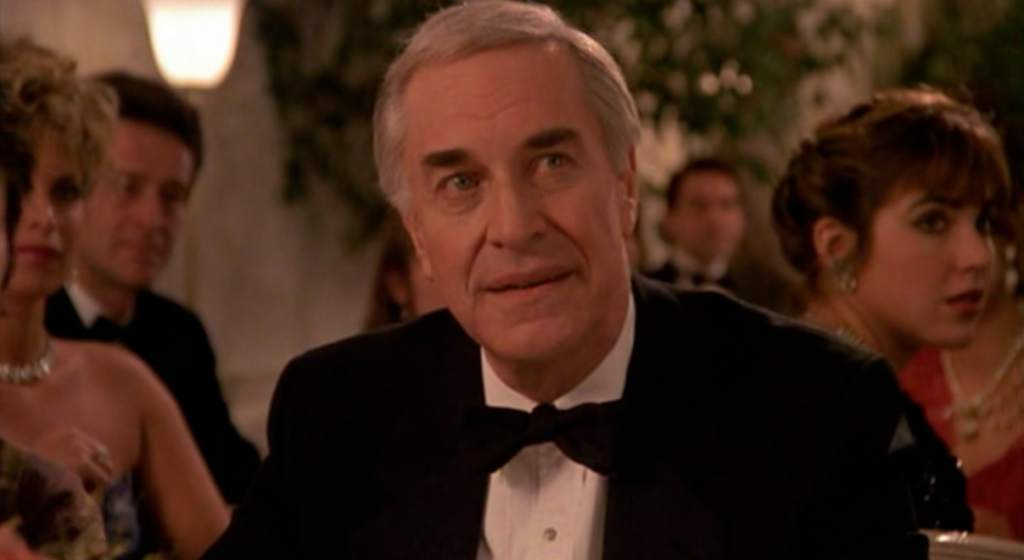 For Stern, he is plagued by his brother-in-law, played by Alan Alda. A richer, more succesful but more pompous man, he is also a romantic rival for the affections of Mia Farrow's Halley Reed. For Rosenthal, it is his mistress, played by Angelica Houston, who threatens to tear his life apart.
Rosenthal is the most fascinating character here, and one of the most flawed characters in any film. Martin Landau's deadpan performance is one of the highlights of this film. But it is Allen's script – and the way Rosenthal lightly pretends to not be talking about murder, and how he weasel-ly creates ways for him to forgive himself for the unforgivable.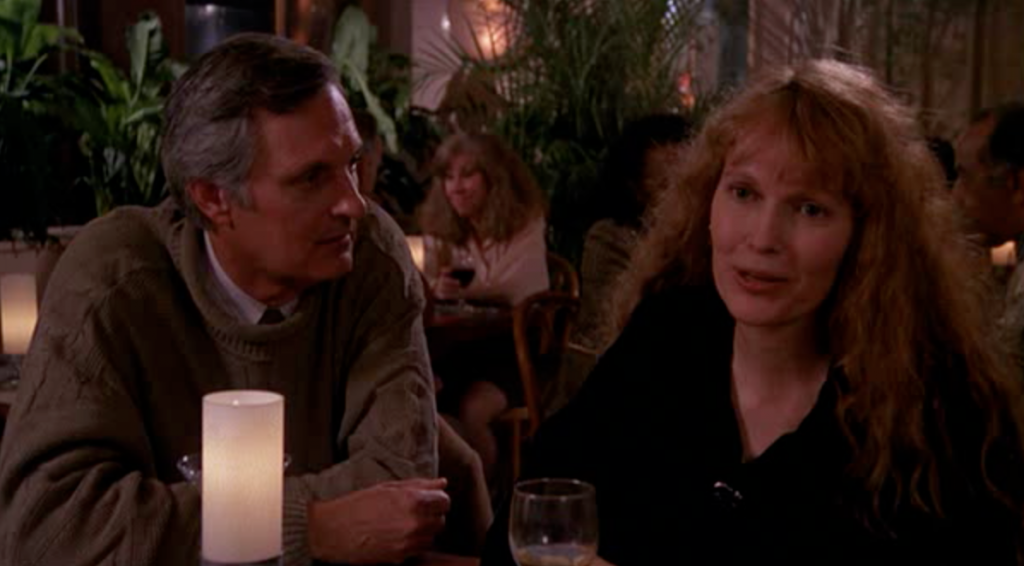 Cliff Stern's journey is more subtle, but perhaps more disturbing. Losing his battle with Alan Alda's Lester, the lesson we seem to learn is that money and fame win out, and integrity and goodness means nothing. Stern is making a doco about a wonderfully optimistic and life affirming philosopher – who commits suicide. There are no easy answers here.
It is Allen's most pessimistic – there's murder and there's suicide. At all angles there's sadness and little hope. Marriages are ending and love doesn't work. A good rabbi is going blind. But it's the ending – that there is no God, no punishment. In Manhattan, Allen plays with the idea of people who forgive themselves too easily. Here, he takes it to its conclusion.
These are the themes that Allen's been talking about, or joking about, for decades. But here's the point here's been trying to make in all that time – nothing matters. Or, if nothing matters, what matters is what we do and how we feel about it. And how dangerous that is. It's an idea than is really dug into in better essays across the internet, but it's a powerful thing to say in film. Yes, there's a Dostoyevsky influence (and allusion in the title), but it really is a Woody Allen idea.
The film, like most of Allen's in this period, was extensively reshot. But the end product is very particular and precise. The interlocking of the main characters, the recurring themes, and the unfolding plot – it really shows off Allen as a master screenwriter.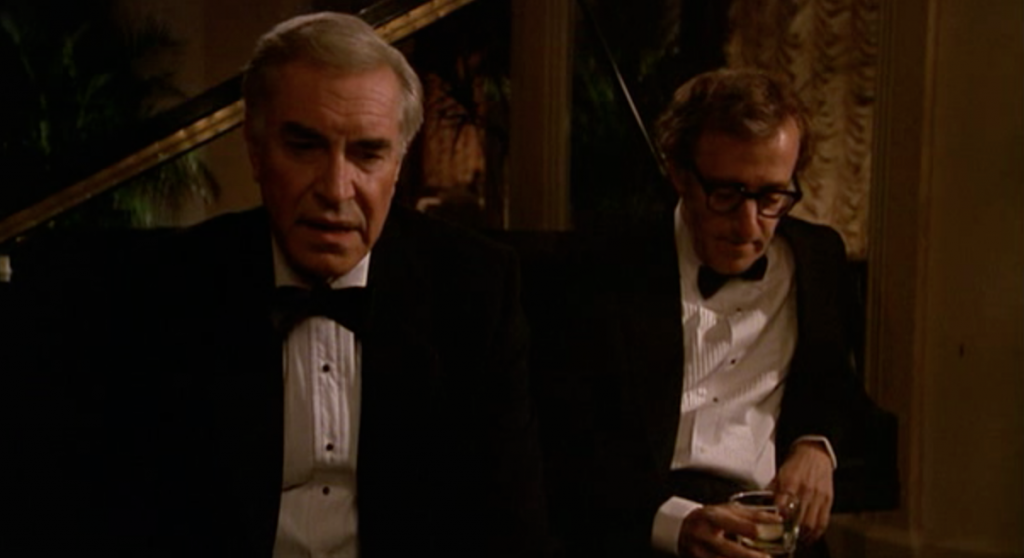 The directing pretty much gets out-of-the-way of the story – or perhaps it's the first signs of Woody Allen's autopilot. The costumes, the cinematography and the music are all fine. It's his easy contemporary New York location. But the direction does what it needs to do. It's worth noting that it's the most loved Woody Allen film from Sight And Sound's Director's Poll. It's definitely not a pleasant crowd pleaser.
It is one of Woody Allen's best films, and rightly holds the reputation as one. It's a particular kind of darkness and worldview that is very Woody Allen. It's a question on life asked in his own fashion.
Full cast: Martin Landau, Woody Allen, Mia Farrow, Anjelica Huston, Alan Alda, Jerry Orbach, Joanna Gleason, Claire Bloom, Sam Waterston, Caroline Aaron