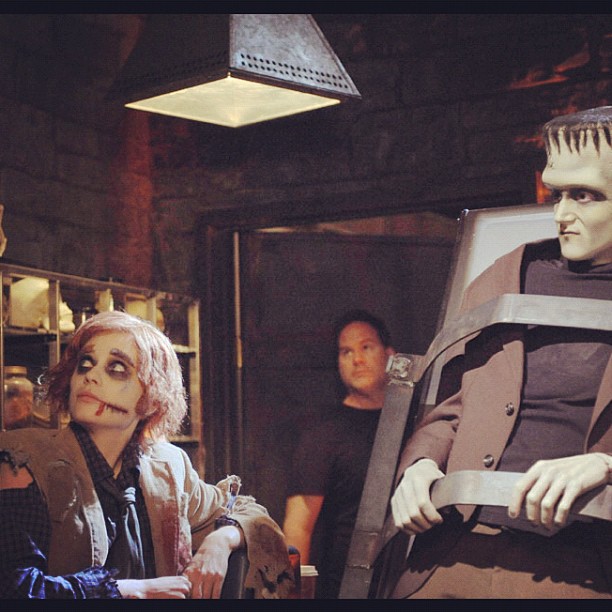 US TV network Fox has released a clip from their new sit-com 'The New Girl' – featuring star Zooey Deschanel dressed as a Zombie Woody Allen. The clip is taken from this week's Halloween episode.
The full clip also features members of the cast – Jake Johnson, Max Greenfield and Lamorne Morris doing their best Woody Allen impersonations.
Zooey Deschanel cameo'd with Woody Allen in a roundabout way already this TV season. She appeared in an episode of the Simpsons, and Woody Allen was portrayed dancing along to a song sung by her.
Tune in Oct 30 on Fox to catch the full episode – maybe there's more Woody Allen than in this clip. And most celebrated on the weekend, but if you haven't – happy Halloween!
UPDATED: Deschanel posted the above pic on her twitter.
UPDATED: A review on EW