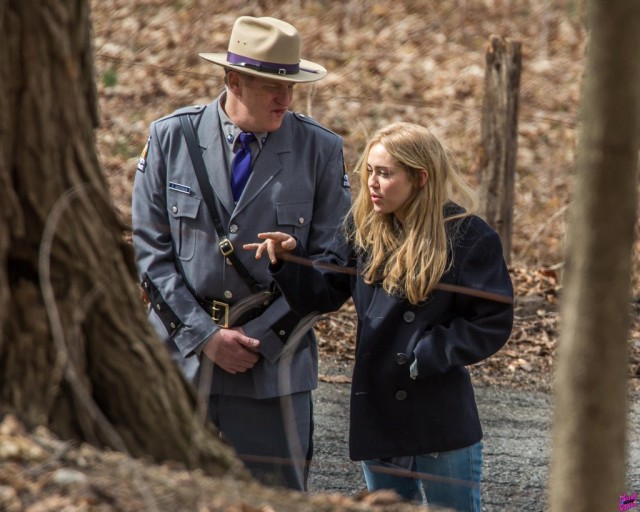 Michael Rapaport's role in the new Woody Allen 2016 Amazon Series was only announced moments before he was spotted on set. There's now many shots of him in a cop uniform, in a scene with Miley Cyrus.
Rapaport is clearly a cop, and his cool vintage cop car was also on set. It was about the only really vintage thing on set – Cyrus looks pretty normal in casual jeans and top. Allen was also spotted.
The Daily Mail seem to think this was a kidnapping scene. There was also a scene shot in the woods.
More than pictures, there's also video of the filming online now, in a scene shot days ago with John Magaro.
Two or so weeks into the six week production now, and we are starting to see more cast members and get a better sense of the story.
Check out all our 2016 Amazon Series updates!