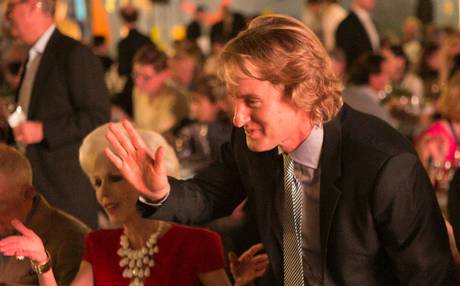 Klyde Warren Park opened last weekend in Dallas. The new 5.2-acre, $100 million park is hoped to be the new Dallas town square. The Sunday night event was a screening of Midnight In Paris, hosted by Dallas native Owen Wilson. During the introduction, Wilson spoke about his experience on the film.
The surprise is that Wilson was unsure of the script.
When I read the script, I didn't quite get it. I remember talking with Wes [Anderson] and saying, 'Geez, I dunno. It has a time-travel element, and I don't know how that's gonna work. Who do you get to play Hemingway, Fitzgerald, all those iconic figures?

I think that ends up being one of the most successful parts of the movie, all that stuff. You just go along for the ride, literally.
Frontburner has a full write up. You can read more about Klyde Warren Park at Dallas News.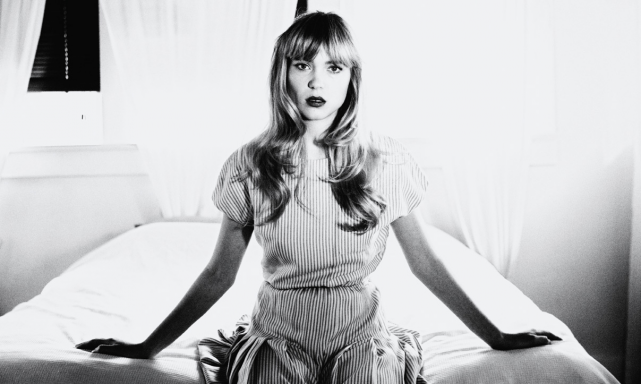 Another 'Midnight In Paris' star, Léa Seydoux has been in the press, promoting her new film 'Sister'. In an interview with Bullett, she was asked about working with Woody Allen. She tells a familiar story about Allen on set:
Woody doesn't speak to people on the set. He's in his own world. But when he saw me there was something strong between us—I don't know what. We spoke a lot. When we did the last scene we were talking so much the crew had to interrupt us to shoot the scene.
The full interview at Bullett has more, including her audition with Woody, and working with Quentin Tarantino.
Link seems to be down, but the National Enquirer, that most respected of news sources, claims that Andrew Dice Clay chose filming with Woody Allen on his 2013 film rather than appear on Donald Trump's 'Celebrity Apprentice'. He made the right choice.
East Sleep Live Film has listed their 10 Best Films-Within-Films. That is, the fictional films used in a film. Allen's certainly made a few (the films in Hollywood Ending and Deconstructing Harry for example), and they've chosen The Purple Rose Of Cairo, from the Woody Allen film of the same title, as their number 2 pick. It was beaten out by 'Mant!' from Joe Dante's 'Matinee'. The list also features films from Buster Keaton and Robert Altman.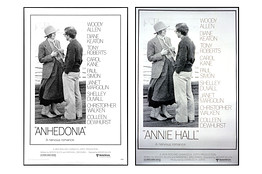 The Wall Street Journal wrote an article this week about the original titles of some famous films. One they cover is Annie Hall, originally called 'Anhedonia'. The article also discusses 'Midnight In Paris', as well as the original titles of such blockbusters as 'Pretty Woman' and 'Casablanca'.
Twitter user @betkefest tweeted us a couple of great sketches of Woody and Diane, 'Annie Hall' era.
Yale Daily News has a nice article about having a Woody Allen addiction.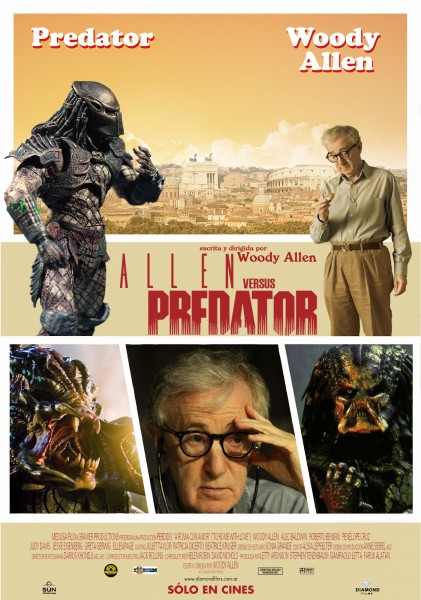 And our usual round-up of silly Woody Allen bits. A poster for Allen Versus Predator. The site is in Spanish bt Google Chrome will easily translate it for you.
And hey, Allen's joined the cast of Expendables 3. Why not?