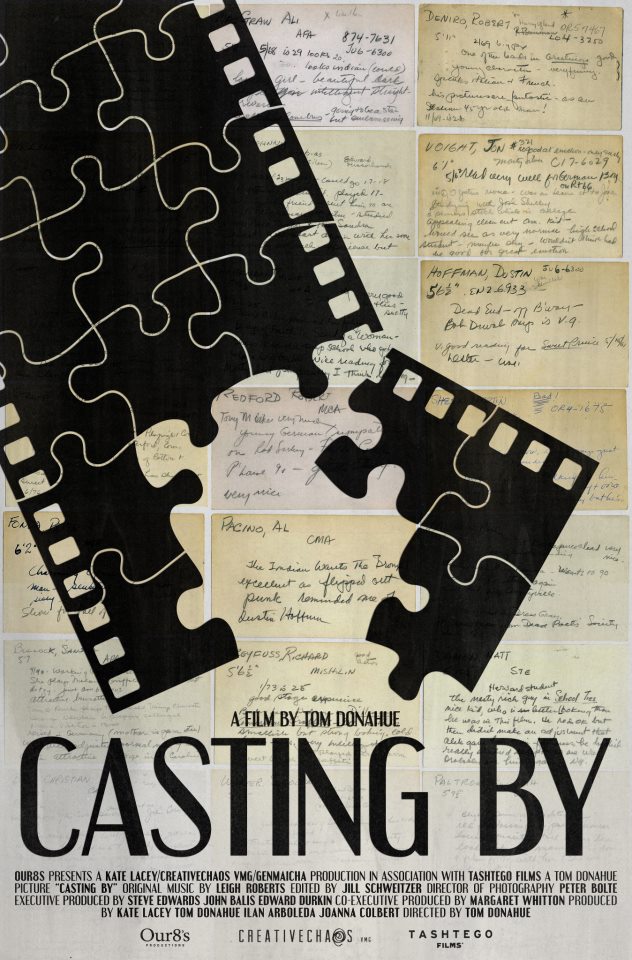 Woody Allen is one of a number of stars set to appear in a new documentary 'Casting By'. 'Casting By' investigates the work and artistry of Casting Directors, focusing on casting legend Marion Dougherty. The film has been acquired by HBO to broadcast within the year. It premièred earlier this month at TIFF, and will be at the New York Film Festival (October 12th) and Woodstock Film Festival (October 14th).
Dougherty is truly a Hollywood legend. She not only worked with the best – she discovered them. James Dean, Robert Duvall, Al Pacino, Dustin Hoffman, Maureen Stapleton (Interiors), Christopher Walken (Annie Hall) and Gene Hackman (Another Woman) are just some of the names that she discovered. She was also the first person to see dramatic chops in Robin Williams (Deconstructing Harry), gave Glenn Close and Robert Redford their breaks, and dozens of other great casting choices. 'Casting By' makes the case of casting as an art form, and argues that it deserves Oscars recognition.
Dougherty was the casting director for Woody Allen's Bananas. Shortly after she went into producing, allowing Juliet Taylor from her company take over for Woody Allen films. Taylor, Dougherty's protégé, has cast every Woody Allen film since 1975's Love And Death – almost 40 in total.
Both Woody Allen and Juliet Taylor are interviewed in the new documentary, which also heavily features 'Bananas'. Other big names interviewed include fellow actors Jeff Bridges, Richard Dreyfuss, John Travlota and many more. It also features big name directors such as Martin Scorsese, Oliver Stone and Richard Donner.
'Casting By' is directed by Tom Donahue. Check out the trailer below.
We don't have a HBO air date, or further cinema dates, but will be sure to bring you news when we do.
Check out 'Casting By' on Facebook for reviews and more info, and IMDB